Webinar
12.12.2023
The Future of Dynamic and Interactive Material Data Sheets for Raw Material Suppliers and Plastics Processors
English
5 PM CET / 11 AM EST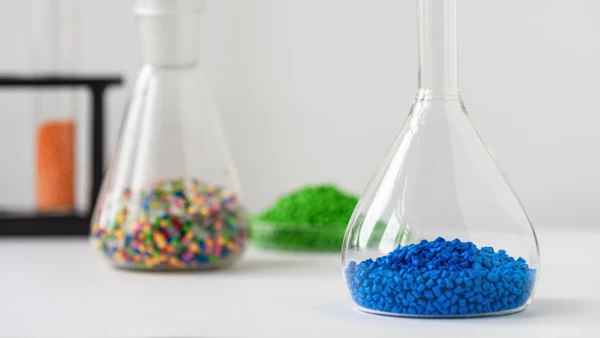 The ever-changing manufacturing environments and the increasing customer demands for consistent material quality and cost efficiency while enabling sustainable production require raw material suppliers to rethink and expand their role as sole material suppliers.
The industry lacks in-mold material behavior know-how, leaving processors alone with varying influences that contradict static material data sheets in the real-time environment. Only single-point KPIs like glass transition temperature and degree of cure for pre-defined temperature profiles on a material data sheet will no longer do. It is imperative to give plastics processors more detailed answers, thus ensuring part quality.
The journey starts here and now! In-mold material data in real-time, including viscosity, material flow detection, degree of cure, and glass transition temperature, allows for a new generation of material data sheets – dynamic and interactive based on varying and industrial production environments. Understanding material behavior within the process allows raw material suppliers to support their customers in optimizing manufacturing, fostering the shift toward smart and digital manufacturing.
Agenda:
Manufacturing challenges and the importance of digital threads
The need for dynamic and interactive material data sheets – filling the solution gap
sensXPERT® Digital Mold and its digital dielectric analysis technology
Detecting deviation of material behavior in real-time with AI (anomaly detection), allowing dynamic part production

Presenters from NETZSCH Process Intelligence GmbH:
Cornelia Beyer,Managing Director
Dr. Nicholas Ecke, Application Engineer
Dr. Phil Gralla,Data Scientist
Register now free of charge!