Fair
06.12.2022 – 08.12.2022
Guangzhou, China
ChinaCoat 2022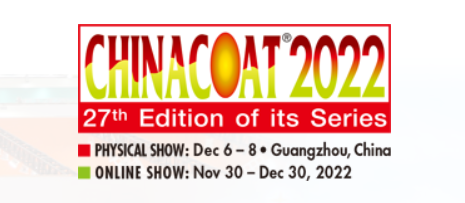 CHINACOAT has been offering a platform for the industry to leverage market potential and pursue business growth since 1996. The fair will be staged in Guangzhou again, allowing exhibitors to unlock business growth potential!

Get an exciting insight into the product portfolio of NETZSCH Analyzing & Testing and visit us at our booth.
We look forward to seeing you!