Webinar
23.03.2023
So funktioniert die Thermogravimetrie
Deutsch
10:00 - 11:00 Uhr CET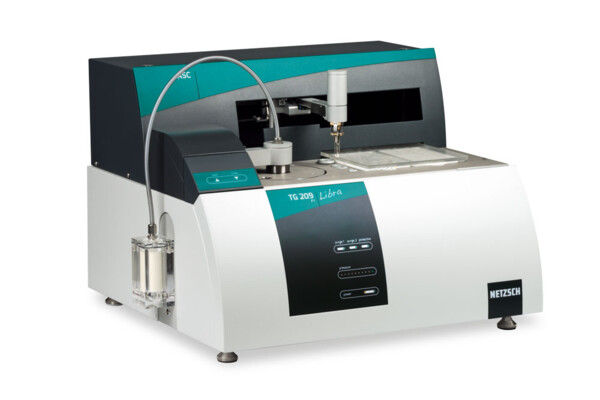 Wer wa(a)gt gewinnt – Einführung in die Methode der Gravimetrie
Die thermogravimetrische Analyse (TGA) – auch Thermogravimetrie (TG) genannt – misst die Massenänderungen einer Substanz, während sie einem kontrollierten Temperaturprogramm ausgesetzt ist.
Diese Methode ist besonders interessant für Sie, wenn Sie in Ihrer alltäglichen Arbeit folgende Untersuchungen anstellen: Massenänderungen, Zersetzungsverhalten, Pyrolyse, Wassergehalt, Identifizierung von Lösemitteln (auch interkalierter), Wechselwirkungen mit der umgebenden Gasatmosphäre, z.B. OxidationOxidation can describe different processes in the context of thermal analysis.Oxidation, Lagerbeständigkeit, Thermische Kinetik (in Kombination mit Kinetics Neo) oder auch Identifizierung freigesetzter Gase (Thermowaage gekoppelt an ein Gasanalysesystem wie FT-IR, MS oder GC-MS).
Erfahren Sie mehr zu diesem spannenden Thema in unserem Webinar.
Dieses Webinar ist eine Aufzeichnung aus dem letzten Jahr. Sie können währenddessen trotzdem jederzeit Fragen an uns richten – wir beantworten diese dann im Nachgang schriftlich. Melden Sie sich also gleich an!

Präsentator:
Jürgen Zöller
Dipl.-Ing. Physik, Technischer Vertrieb
NETZSCH-Gerätebau GmbH
Melden Sie sich jetzt kostenlos an!