Evolved Gas Analysis (EGA) is the perfect tool for characterizing the thermal behavior of organics, inorganics, or polymers in more detail, elucidating the chemistry behind the processes.
The PERSEUS® TGA 209 F1 Libra® is robust and stands out by virtue of its high performance, compactness and attractive price. This instrument integrates the small but powerful FT-IR with the TGA and has the potential to fit into any laboratory – be it in universities or industry, quality assurance or development.
Any existing NETZSCH TG 209 F1 Libra® system can be upgraded with the PERSEUS® coupling.
The PERSEUS® TG 209 F1 Libra® can be employed for the following application areas: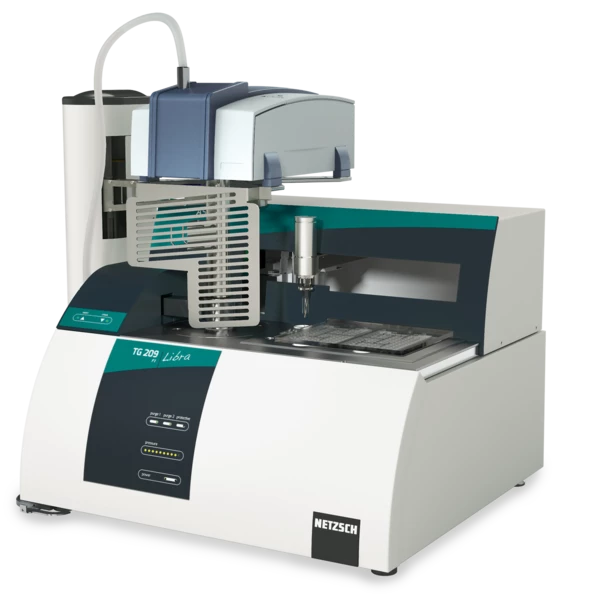 Affordable Gas Analysis
The unrivaled instrument alliance serves as an innovative coupling technique, even for a narrow budget. It has what it takes to become an integral part of any laboratory and may well become indispensable for future needs.
No Liquid Nitrogen required
The DLaTGS (deuterated L-alanine doped triglycine sulfate) detector operates without the need for liquid nitrogen. This system is thus particularly well-suited for test runs with an autosampler (ASC) or long-term measurements.
Technical Data
Heating of transfer tube
two options
(temperature-controlled; using a constant voltage supply source)
Heating of gas cell
200°C in maximum,
software-controlled
Gas cell length/volume:
70 mm / 5.8 ml (no mirror inside, beam conforming design)
Spectral range of FT-IR data:
350 cm-1 to 8000 cm-1 KBr windows
Gas cell:
KBr windows, sealing Viton©
To view the technical data of the TG 209 F1 Libra®, please click HERE.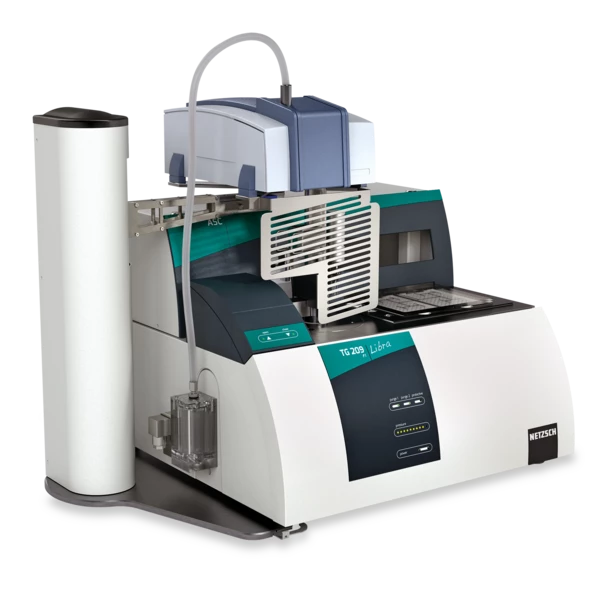 The future is now!
Bring our devices into your laboratory with the click of a button.
Simply scan the QR code and get a 3D model of the instrument directly on your mobile phone or tablet. With the help of the latest AR Technology (Artificial Reality), the 3D model can easily be placed in your laboratory in its original life size. This function is browser-based and requires no app.
Find out and be amazed!
Videos
PERSEUS®® TG 209 F1 TGA-FT-IR Coupling
TG209
F1
PERSEUS®
®
-Coupling
NETZSCH Analyzing and Testing at the Analytica 2016