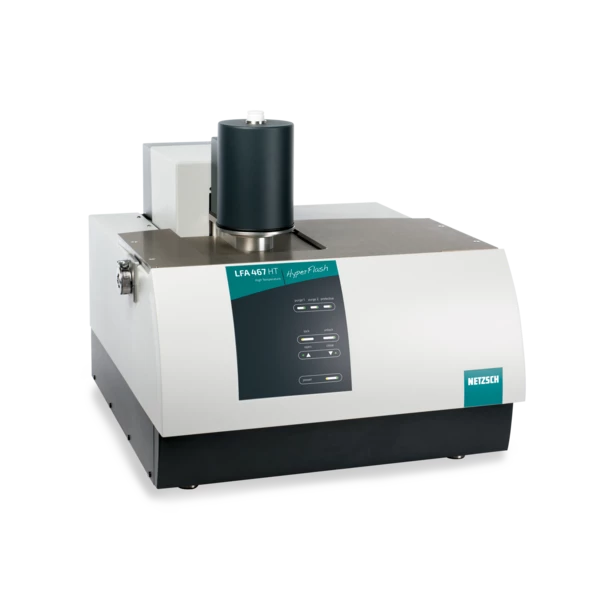 Vacuum-tight for defined atmospheres and prevention of OxidationOxidation can describe different processes in the context of thermal analysis.oxidation
An internal pump device supports defined atmospheres by an automatic evacuation function prior to each measurement. Additional connections for external pump devices are available. The vacuum tight platinum furnace allows for heating rates up to 50 K/min.

High throughput and precision – 4 samples 4 thermocouples
Effective sample throughput over the entire temperature range is guaranteed by the automatic sample changer (ASC). Each of the ASC's four sample positions is equipped with its own thermocouple. This results in drastically minimized temperature deviations between the sample and temperature measuring position. The ASC is designed for sample dimensions of 12.7 mm (round) and 10 mm (round and square).

All accomplished while still possessing the smallest footprint
The LFA 467 HT HyperFlash is the first flash lamp-based LFA system to reach temperatures until 1250°C. One single furnace with an integrated sample changer covers the entire temperature range, providing the small footprint that the LFA 467 HyperFlash® series is well known for. Even at such elevated temperatures, an efficient internal water cooling circuit keeps the temperature of the surrounding components within a safe range, thereby reducing the liquid nitrogen consumption of the IR detector.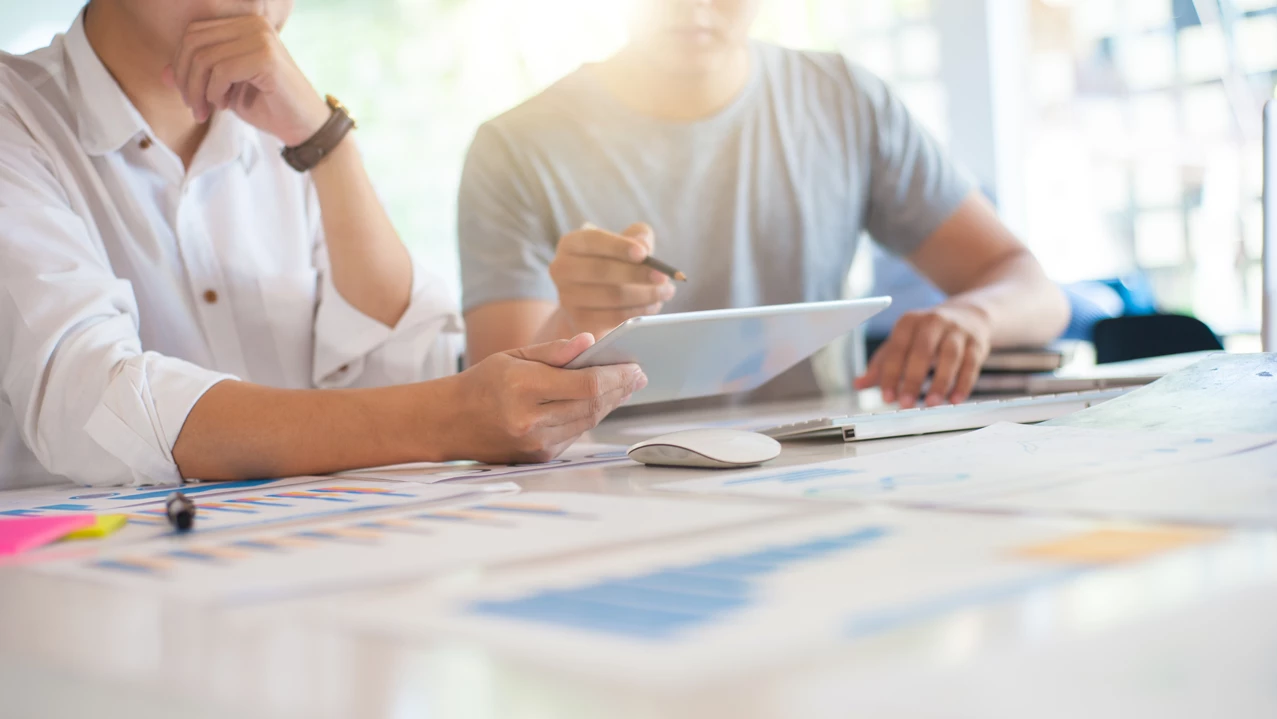 Technical Data
Temperature range
RT to >1250°C
IR detectors
InSb: RT > 1250°C
Detector refill device
Heating rate (max.)
50 K/min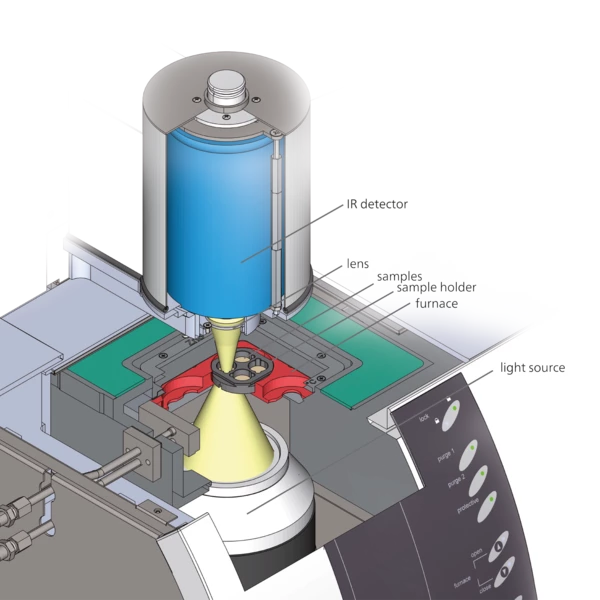 Patented pulse mapping technique
for finite pulse correction and improved cp determination
Atmospheres:
Inert, oxidizing, static and dynamic
Vacuum:
10-4 mbar
Sample holders:
for round and square specimens, liquids, pastes, polymer melts, resins
and for measurements on liquid and powdery metallic samples
Gas control:
MFC and AutoVac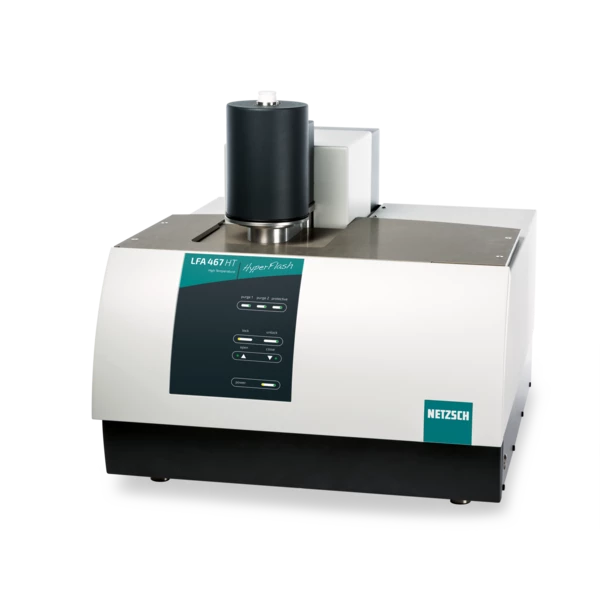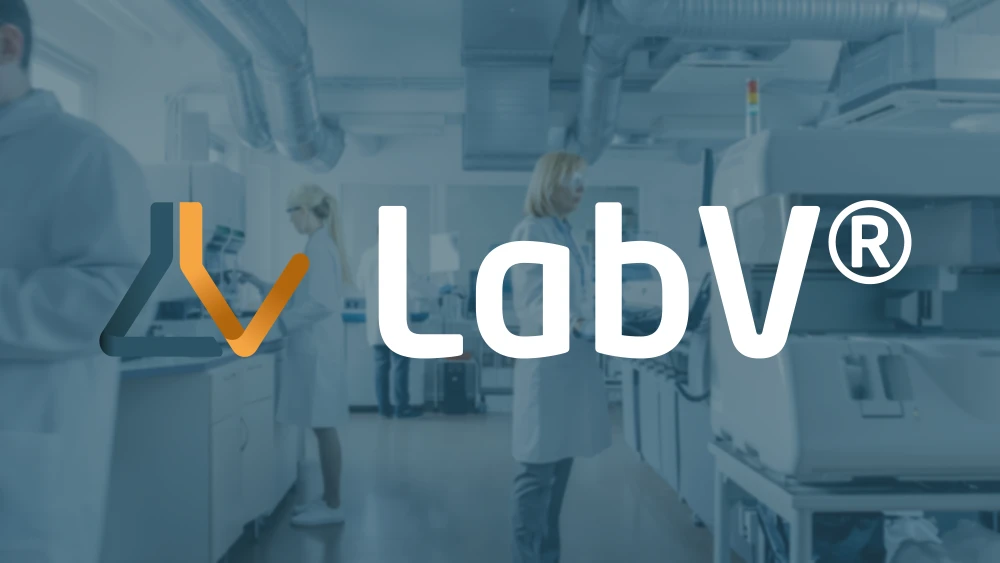 This instrument is LabV®-primed
LabV® takes the data from your analytical instrument: It automatically imports all measurement data into a central and secure database solution, the LabV® software. This allows you to visualize the data in LabV®️ and to make them searchable. Your data will now be accessible from anywhere. Moreover you have the possibility to generate reports.
Videos
NETZSCH Webinar Introductory-Level Laser Flash Analysis