Seminar
19.09.2023
Berlin
EXPERTS ON TOUR | Seminar at Berlin University
The seminar series with experts from NETZSCH Analyzing & Testing, NETZSCH Grinding & Dispersing and Malvern Panalytical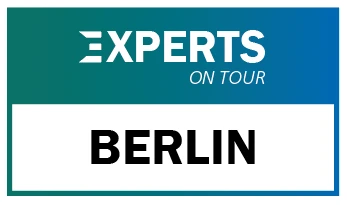 You can look forward to the following presentations:
Wet ball milling – a toolbox for Nanocrystal suspensions and Nanoliposomal formulations with a high variability of the used active ingredients
From R&D to Production - DeltaVita for Nanonization of API – NETZSCH Vakumix GmbH
Keeping formulation development under control: Critical material attributes (CMAs) and their assessment - Malvern Panalytical
The benefits of thermal analysis and rheometry for the characterization and formulation of small molecule drugs - NETZSCH-Gerätebau GmbH
Following to the lectures in the morning, you will have the chance to get your samples measured live on site and get to know our instruments in detail.
Our product specialists are looking forward getting in discussion with you!
The seminar will be held in hybrid format – both at Freie Universität Berlin and in a digital live stream.

Location
Freie Universität Berlin
Institut für Pharmazie
Kelchstr. 31
D-12169 Berlin
Date & Time
September 19, 2023
9:00 AM – 4:30 PM CEST
Registration