Fair
07.11.2023 – 10.11.2023
Messe Frankfurt
NETZSCH @ formnext

Shaping Futures, Testing Limits: Discover Unparalleled Analytical Excellence and Innovation in Additive Manufacturing!
Explore Precision and Innovation with NETZSCH Analyzing & Testing at formnext 2023. Our comprehensive selection of analysis equipment is engineered to assist you in choosing the ideal material, refining your Additive Manufacturing processes, and improving the performance of your components.
During your visit our team will be available to address your inquiries and discuss our solutions tailored to your specific needs.
Engage with our experts to learn more about:

We invite you to join us and explore how NETZSCH is shaping the future by elevating analytical excellence and innovation in additive manufacturing.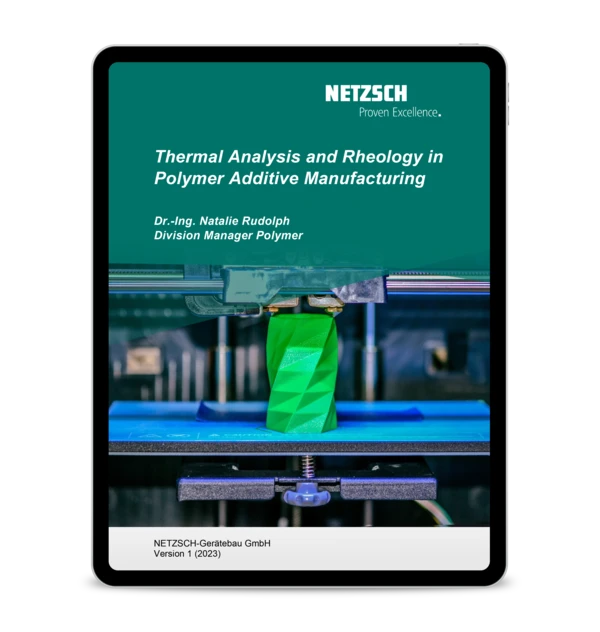 FREE E-Book
Thermal Analysis and Rheology in Polymer Additive Manufacturing
Discover the secrets behind AM's game-changing capabilities! Our newly released ebook delves deep into the heart of AM, unveiling the power of reliable material characterization techniques, specifically thermal analysis and rheology.
You are interested and want to learn more about the use of Thermal Analysis and Rheology in AM?
We have a whole video series dedicated to Material Science in Additive Manufacturing; starting from the basics of processing all the way to the characterization and optimization using our analysis tools. Watch the series week by week, or access the entire series.