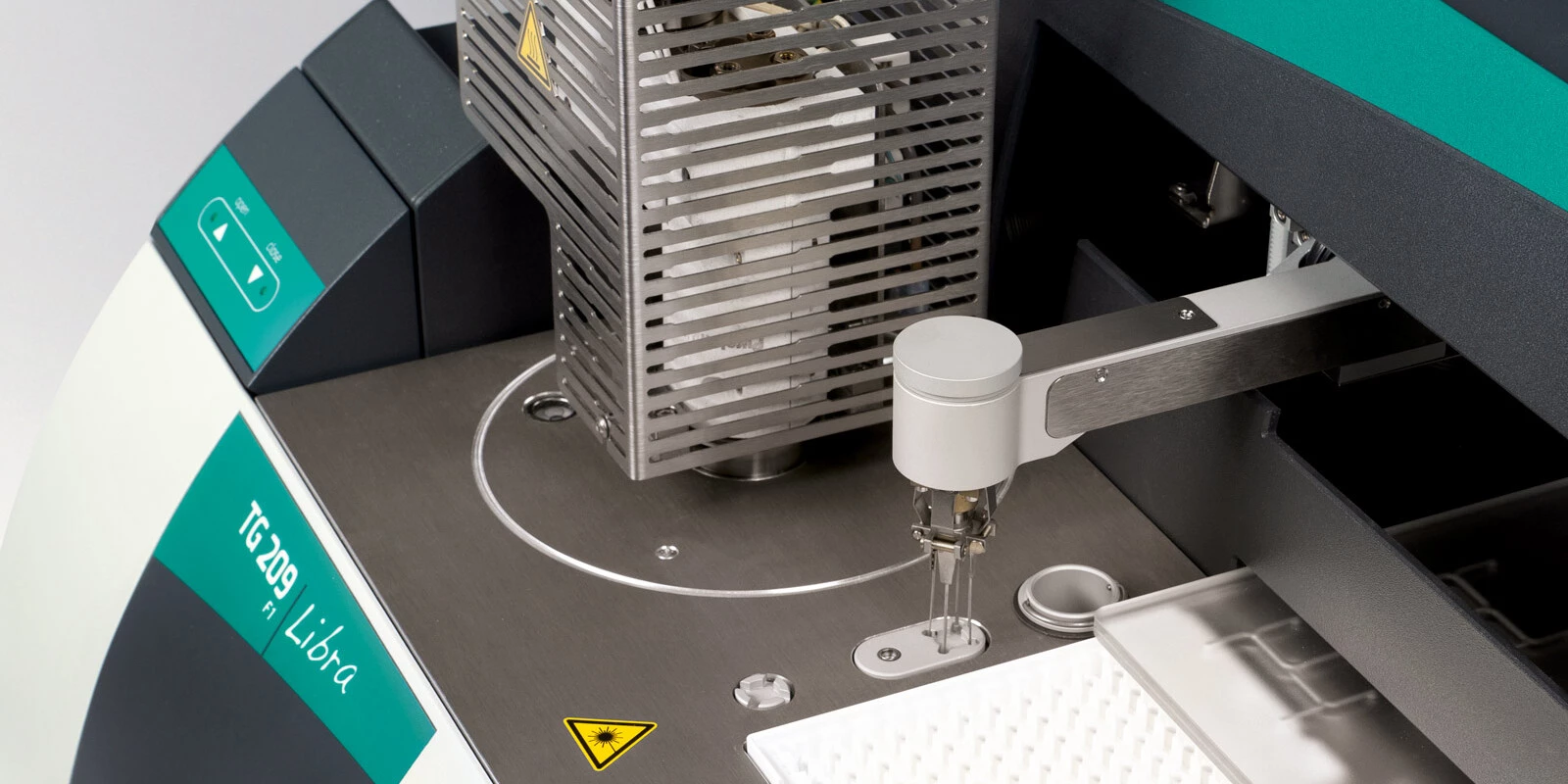 TGA/TG
Termogravimetría (TGA/TG)
Los instrumentos NETZSCH para termogravimetría, es decir, las termobalanzas, están equipados con sistemas de balanzas digitales, construidas en vertical con una disposición de carga de muestras por la parte superior y medición directA de la temperatura en la muestra.
What is Thermogravimetry?
Thermogravimetric analysis is a method of thermal analysis in which the mass of a sample is measured over time as the temperature changes. This measurement provides information about physical phenomena, such as Phase TransitionsThe term phase transition (or phase change) is most commonly used to describe transitions between the solid, liquid and gaseous states.phase transitions, absorption and desorption; as well as chemical phenomena including thermal Reacción de DecomposiciónA decomposition reaction is a thermally induced reaction of a chemical compound forming solid and/or gaseous products. decomposition, and Solid-Gas ReactionsSolid-gas reactions are a type of heterogeneous solid-state reaction occurring when a reactive solid is exposed to a stream of reactive gas. Typical examples of solid-gas reactions are sorption and corrosion of metals.solid-gas reactions (e.g., OxidationOxidation can describe different processes in the context of thermal analysis.oxidation or reduction).


Casi todos los modelos son estancos al vacío. Junto con el registro exacto de los cambios de masa en función de la temperatura y la atmósfera, puede calcularse opcionalmente la señal c-DTA®® como hito de referencia en procesos exotérmicos y endotérmicos.
Casi todas las TGAs pueden ser equipadas con adaptadores de acoplamiento calentados para sistemas de análisis de gas tales como el QMS y el FTIR.
Los modelos de TG (termogravimetría) de la serie 400 pueden equiparse en cualquier momento con carritos de muestras DSC y/o DTA (ATD) para instrumentos TG-DSC o TG-DTA (STA).
Las termobalanzas NETZSCH cumplen las respectivas normas de instrumentos y aplicaciones, por ejemplo ISO 11358, ISO/DIS 9924, ASTM E1131, ASTM D3850, DIN 51006.
More Details about this Method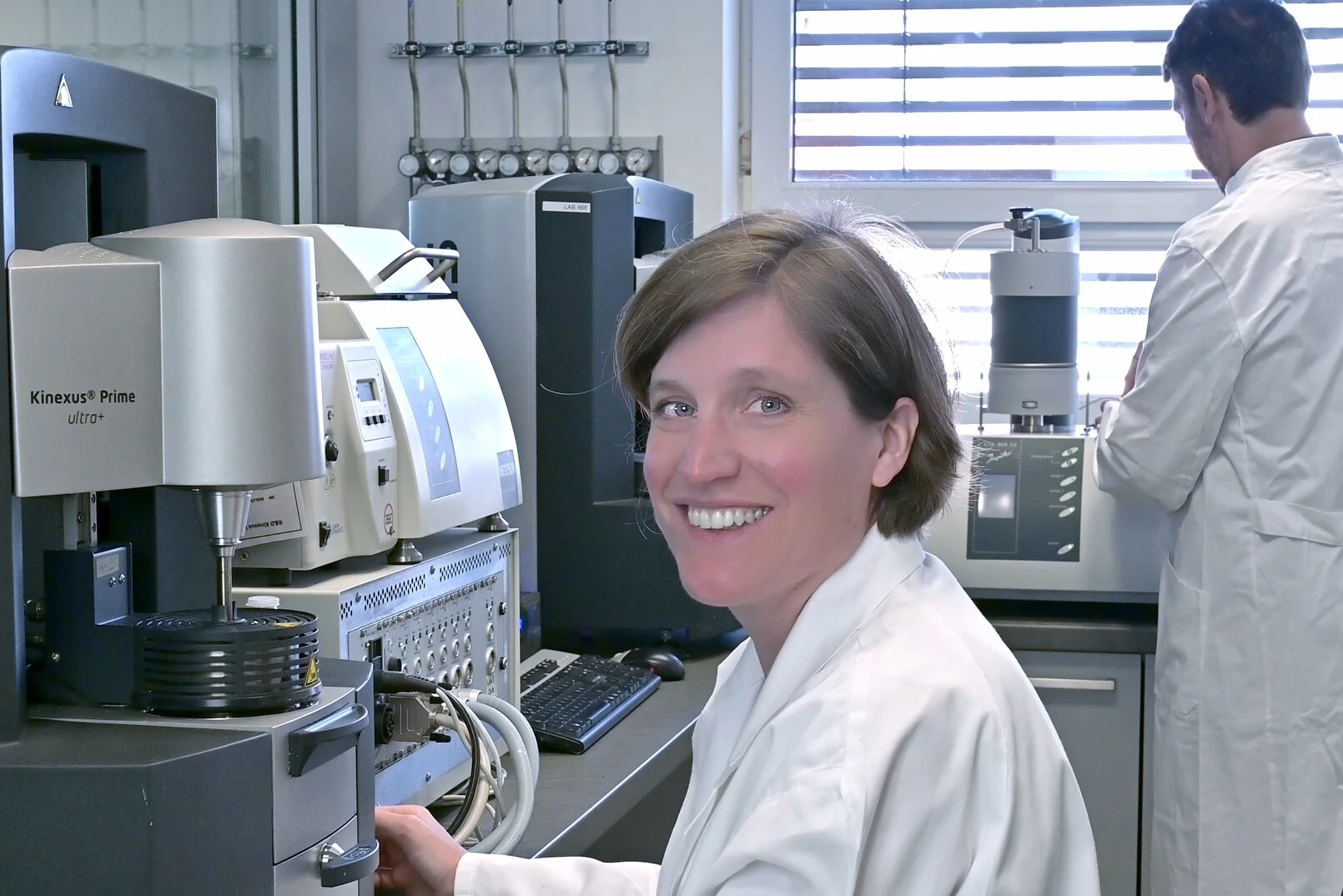 MEASUREMENT WANTED?
Our NETZSCH applications laboratory is providing contract testing services for a wide range of industries and research centers. It is equipped with state-of-the-art testing instruments allowing for a variety of thermal analysis measurements to be carried out.
Consult with the experts in our applications labs to choose the best-suited measuring method for your specific needs.