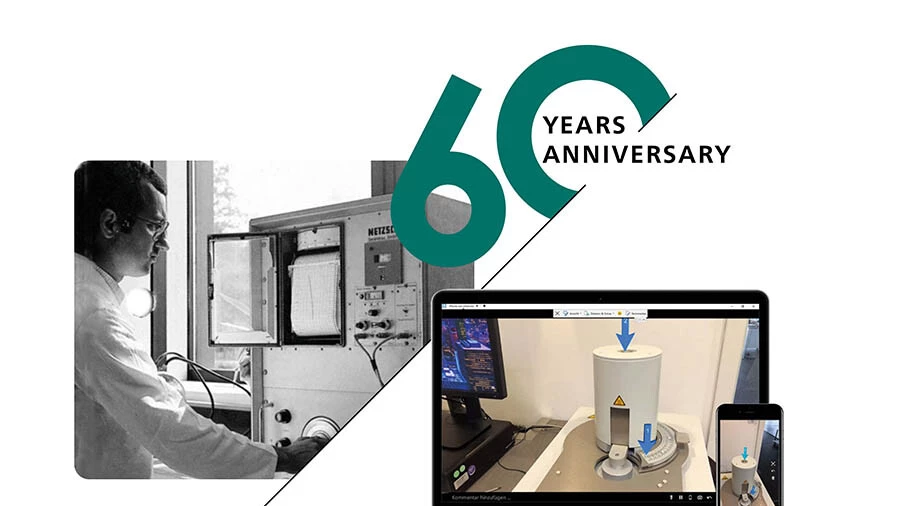 At NETZSCH Analyzing & Testing, we have been celebrating our 60-year anniversary in 2022. Over the years, our company has established long-lasting partnerships with customers both regionally and internationally. Our partners can benefit from a variety of service offerings and product portfolios as well as our expertise in the areas of thermal analysis, rheology and fire testing.

Sandler and NETZSCH – A 15-Year Partnership
NETZSCH's partnership with Sandler started 15 years ago when they were seeking a proficient partner for the analysis of nonwoven textiles. Sandler AG is a family-owned business with 990 employees supplying the construction/engineering, filtration, home textiles, hygiene, transportation, and wipes industries. Their headquarters is located in Schwarzenbach an der Saale, Germany, making them a regional partner for NETZSCH. The company's main competence lies in the production of nonwoven roll-goods and sheets produced by technologies like mechanical and thermal bonding, spunlace or meltblown.
For 15 years, NETZSCH has been conducting measurements to determine the thermal conductivity of nonwoven materials produced by Sandler. The results flow directly into collaborative efforts with both the automotive and building materials industries, but also serve to develop and improve new and existing products.
In the early years, these thermal conductivity measurements were performed with the HFM 436. However, since the introduction of the HFM 446 series, they have been performed with the heat flow meter HFM 446 Medium.
NETZSCH as a Partner with Competence
A customized approach – with optimization and adaptation of the measurement process – is the core element of our close collaboration. Measurement parameters are thus precisely adapted to Sandler's needs, allowing measurements to be carried out in a targeted and efficient manner.
Sandler describes NETZSCH as a friendly, proficient partner who carries out measurement orders on time and at a fair price. Sandler especially appreciates NETZSCH's smooth communication along with the ability to order contract testing on short notice, tailored to their needs. Consultation with NETZSCH experts from various fields enables Sandler to obtain the best possible result. In addition to getting advice on the measurement procedure as well as on the application measurement itself, NETZSCH customers can also access offers such as safety data sheets, repair and technical services, and extended application advice.
Many thanks to Sandler for supporting this article! We highly appreciate the many years of successful and trusting collaboration and look forward to our future joint projects.
You can take advantage of our service offerings, too. With us, you are always in the best of hands!