Webinaire
17.10.2023
Using Rheology as a Characterization Tool for Battery Electrode Manufacturing
English
3 PM CEST/ 2 PM BST / 9 AM EST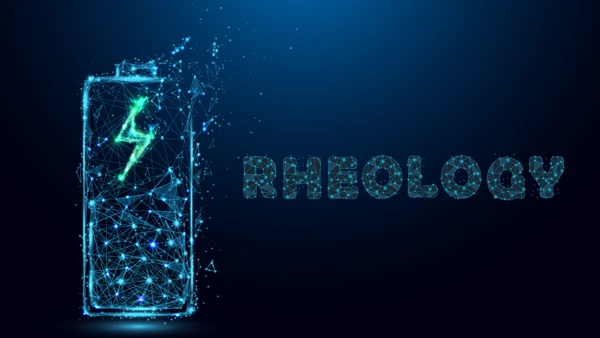 Electrodes for lithium-ion batteries are currently made via Slurry casting, and with heavy investment into current manufacturing lines, this method will be common for some time. It is vital to optimise these lines for best performance and allow rapid adoption of novel, more sustainable, drop-in technologies. In slurry casting, active materials are mixed into a slurry and coated onto a current collector which is then dried, calendared, and assembled into a cell. Currently, these stages are optimised by trial and error and there is a need for advanced metrology and process understanding to enable in-line control, rapid optimisation, and reduction of wastage in time and materials.

The rheological properties of the slurry are key in the suite of metrology for process control during electrode manufacture, as they offer important insights into the slurry structure and are vital to the microstructure of the final coating. This webinar will discuss the rheology of industrial electrode formulations, and how rheology can be used as a tool to probe their structure, as well as inform the later manufacturing steps and improve process control.

This webinar is a recording from last year. You can still ask questions at any time during the webinar - we will answer them via e-mail afterwards.

Our special guest:

Carl Reynolds is a research fellow in the Energy Materials Group at the University of Birmingham, led by Professor Emma Kendrick. His background is in experimental rheology and flow of complex systems, as well as using advanced metrology to solve complex manufacturing problems. He is currently part of the Faraday institution NEXTRODE project, where he is developing novel metrology for battery electrode manufacturing to better understand and optimise the process.
Register now free of charge!