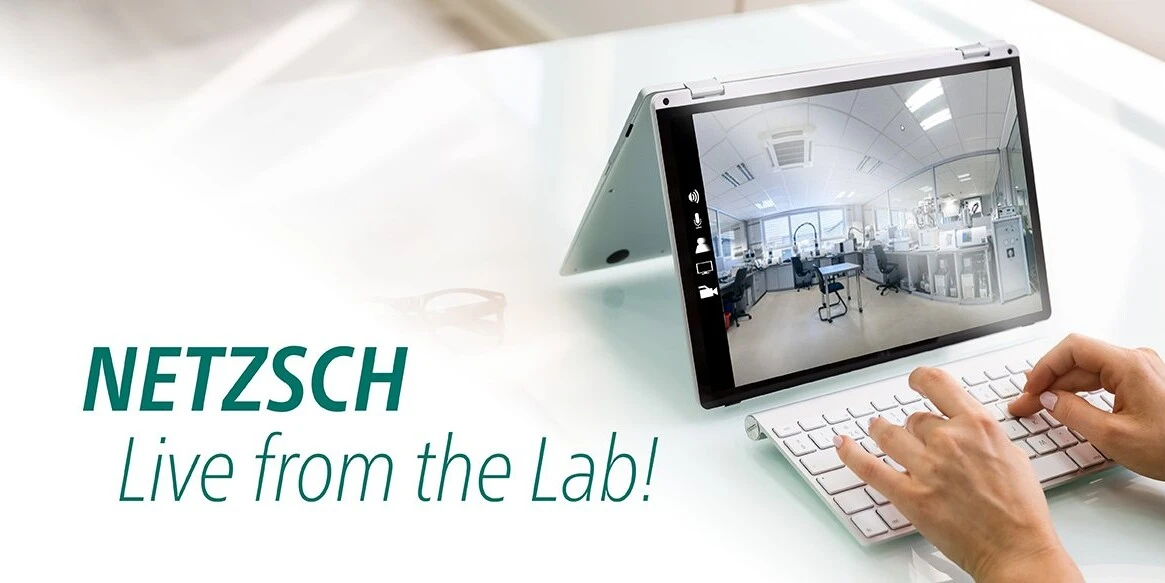 NETZSCH
Live from the Lab!
NETZSCH North America Commercial Testing Laboratory is loaded with the best instrumentation and expertise. Its doors have always been open physically to anyone interested in the practical matters of materials characterization.
But in the world of the "new normal" we are happy to announce a second round of virtual 'live fire' sessions. The series of live demos are based on questions we frequently hear about how our instruments work and the best measurements can be made. These demos are the short and sweet!
Join us in our free live demos!
See our current schedule of topics and register
STA-GC/MS: Technique Overview:
Practical considerations in evolved gas analysis
Rotational Rheology:
Practicum with the NETZSCH Kinexus instrument
Dielectric Analysis
for Curing Optimization with the DEA 288 platform
Capillary Rheology:
Practicum with the NETZSCH Rosand instrument
High Pressure DSC in practice
The time or date of these webinars is not convenient for you?
Recording will be made available
We would like to point out that all our webinars are recorded. The recordings are made available to the participants – as well as to the registrants – in an automated way afterwards. You are welcome to officially register for the webinars. Even if you can't attend, you will receive the recordings afterwards.