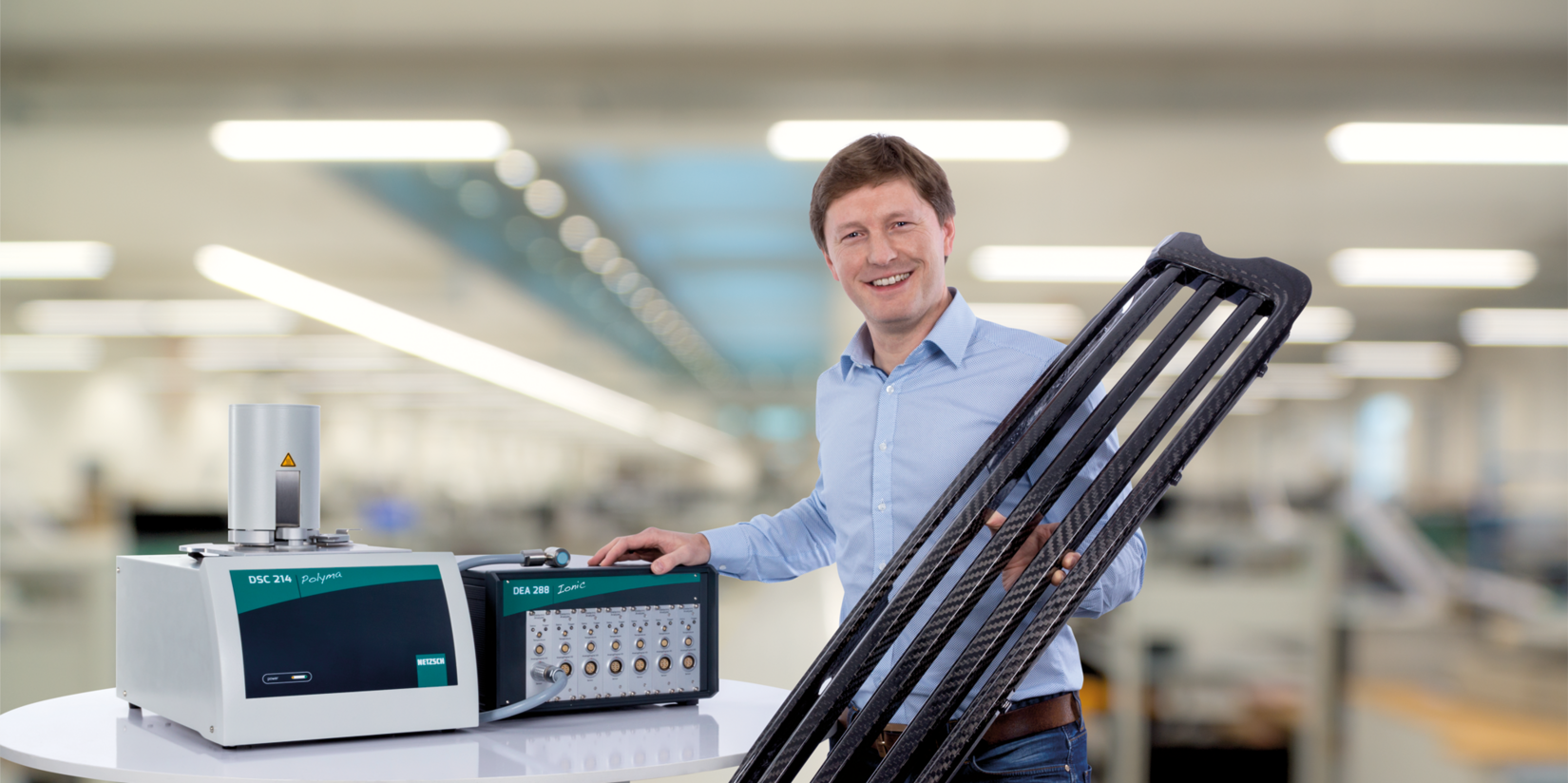 DEA
Analisi Dielettrica (DEA)
Per l'investigazione del comportamento in curing delle resine termoindurenti, l'Analisi Dielettrica (DEA) è divenuta il metodo di riferimento in accordo con ASTM E2038 o E2039 .
Un grande vantaggio della DEA è il possibile impiego sia come strumento di laboratorio e sia come strumento in linea di produzione nel settore dei polimeri. Ad esempio: i sensori dielettrici se integrati nello stampo, misurano le proprietà dielettriche dei materiali per monitorare e prevedere la qualità dei manufatti.
La DEA combinata all soluzione sensXPERT®®, consente una riduzione degli scarti e un aumento dell'efficienza in produzione.
Per le misure di conduttività ionica, che è calcolata dal fattore di perdita dielettrico, NETZSCH offre sistemi DEA a singolo canale e multi-canale, a seconda delle applicazioni, che operano in diverse condizioni di misura e frequenza con l'ausilio di numerosi tipi di sensori.
DEA 288 Ionic
Dielectric Analyzer
Opening a New World of Cure Monitoring - Customized Test Conditions
The multi-functional design of the DEA 288 Ionic allows for the application of a great variety of different test conditions such as heat, cold or UV light. This enables the user to easily and conveniently determine the best parameters for processing the material.
sensXPERT®
Innovative sensors creating intelligent molds
Material science builds the foundation of the machine learning algorithm. Together with data of your machines, optimal curing of the material is predicted. The cutting edge software dynamically adapts your production process and eliminates the need of costly quality control after production. sensXPERT® increases your production efficiency, minimizes scrap rates and enables you to run a more robust, reliable and reproducible plant.