Determinazione della refrattarietà sotto carico(RUL) e della deformazione in compressione (CIC) nei refrattari
La refrattarietà sotto carico (RUL, ISO 1893) è una misura del comportamento di deformazione nei materiali refrattari sottoposti ad un carico e ad un aumento di temperatura costanti. L'intervallo di temperatura in cui il avviene il rammollimento non coincide necessariamente con l'intervallo di fusione del materiale grezzo; tuttavia, è necessario determinarlo accuratamente con il RUL 421 prima di impiegare il materiale refrattario in applicazioni ad alta temperatura.
La deformazione in compressione (CIC, ISO 3187) si riferisce alla percentuale di restringimento di un provino refrattario sottoporto a carico costante e ad alta temperatura per un lungo periodo di tempo. Tale deformazione è determinabile sempre con il RUL 421 fino ad una temperatura massima di 1700°C. Con il suo design robusto, il RUL 421 è perfettamente concepito per questo tipo di StressStress is defined as a level of force applied on a sample with a well-defined cross section. (Stress = force/area). Samples having a circular or rectangular cross section can be compressed or stretched. Elastic materials like rubber can be stretched up to 5 to 10 times their original length.stress meccanici e termici a lungo termine. Un provino di uguali dimensioni, 50 mm in diametro e 50 mm in altezza, è usato sia per le prove RUL che per quelle CIC. Il sistema per misure di deformazione differenziali ad alta precisione richiede un provino cilindrico con un foro del diametro interno di 12.5 mm.
La selezione e l'applicazione del carico sul provino sono riproducibili e indipendenti dalla deformazione grazie alla fornace dotata di pesi di contro-bilancianti.
Riducendo il carico sul campione a valori trascurabili (comparati alla superficie totale del provino), con il RUL 421 è possibile misurare precisamente la dilatazione anche su provini grossi o disomogenei, fino a 1700°C.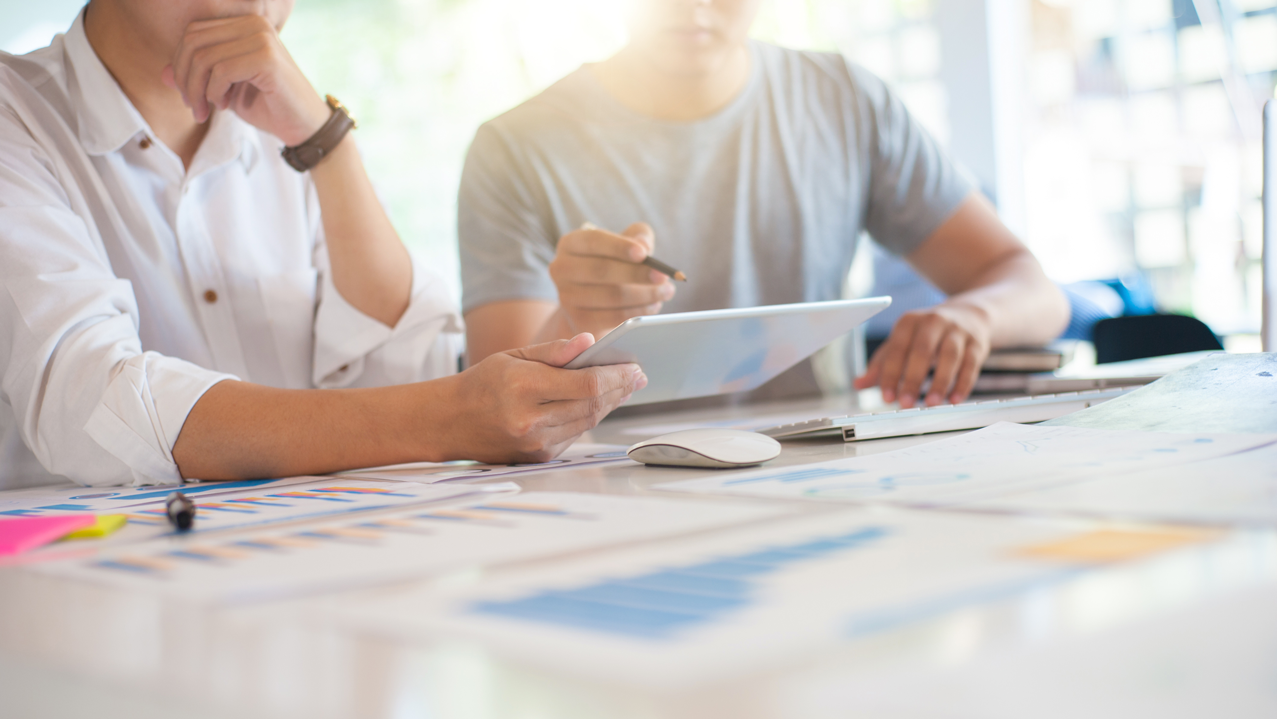 Specifiche Tecniche
Elementi riscaldanti
4 Kanthal-Super 1800
Range temperatura
da RT a 1700°C
Velocità di riscaldamento e raffreddamento:
da 0,01 K/min a 5 K/min
Porta campione:
Al2O3
Carico:
da 1 N a 1000 N
(in steps from 1 N to 100 N)
Risoluzione Δl:
5 nm
Misura di temperatura:
termocoppie (temperatura interna ed esterna)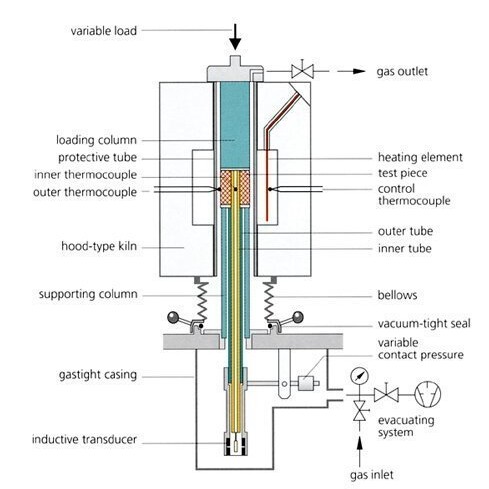 Documentazione dell'applicazione