アスファルト/ビチューメン業界全体の標準的な動的せん断レオメーターパッケージ
キネクサスDSR-IIIは標準的な動的せん断レオメーターパッケージの一部を形成し、すべての測定システムや環境制御ユニットの本来の「プラグ&プレイ」機能により、アスファルト/ビチューメン業界全体で要求される、研究、製品開発、比較ベンチマーク、品質管理と品質保証の厳しいニーズを満たします。 キネクサスDSR-IIIによって先駆的なSOP (標準操作手順)ベースの試験を実行できるだけでなく、幅広い標準レオロジー試験に対応でき、全てにおいて柔軟性ある試験の設計およびセットアップが行えます。
The Kinexus Prime DSR-III
incorporates technological innovations that enable optimal flexibility in rheological test capabilities and protocols.
The future is now!
Bring our devices into your laboratory with the click of a button.
Simply scan the QR code and get a 3D model of the instrument directly on your mobile phone or tablet. With the help of the latest AR Technology (Artificial Reality), the 3D model can easily be placed in your laboratory in its original life size. This function is browser-based and requires no app.
Find out and be amazed!
技術仕様
Temperature range
-40°C to 350°C
Torque range
100nNm to 150mNm
技術:
Rheometry - rotational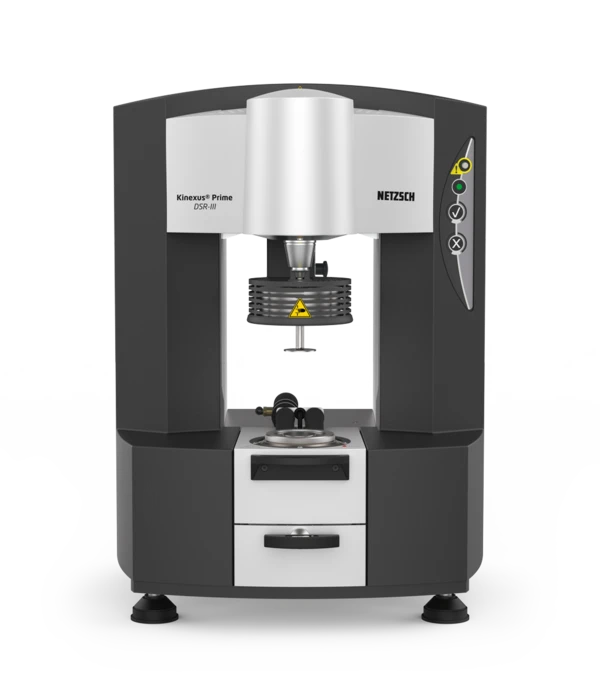 ビデオ
Rheology Part 2 - Basics of Viscoelasticity