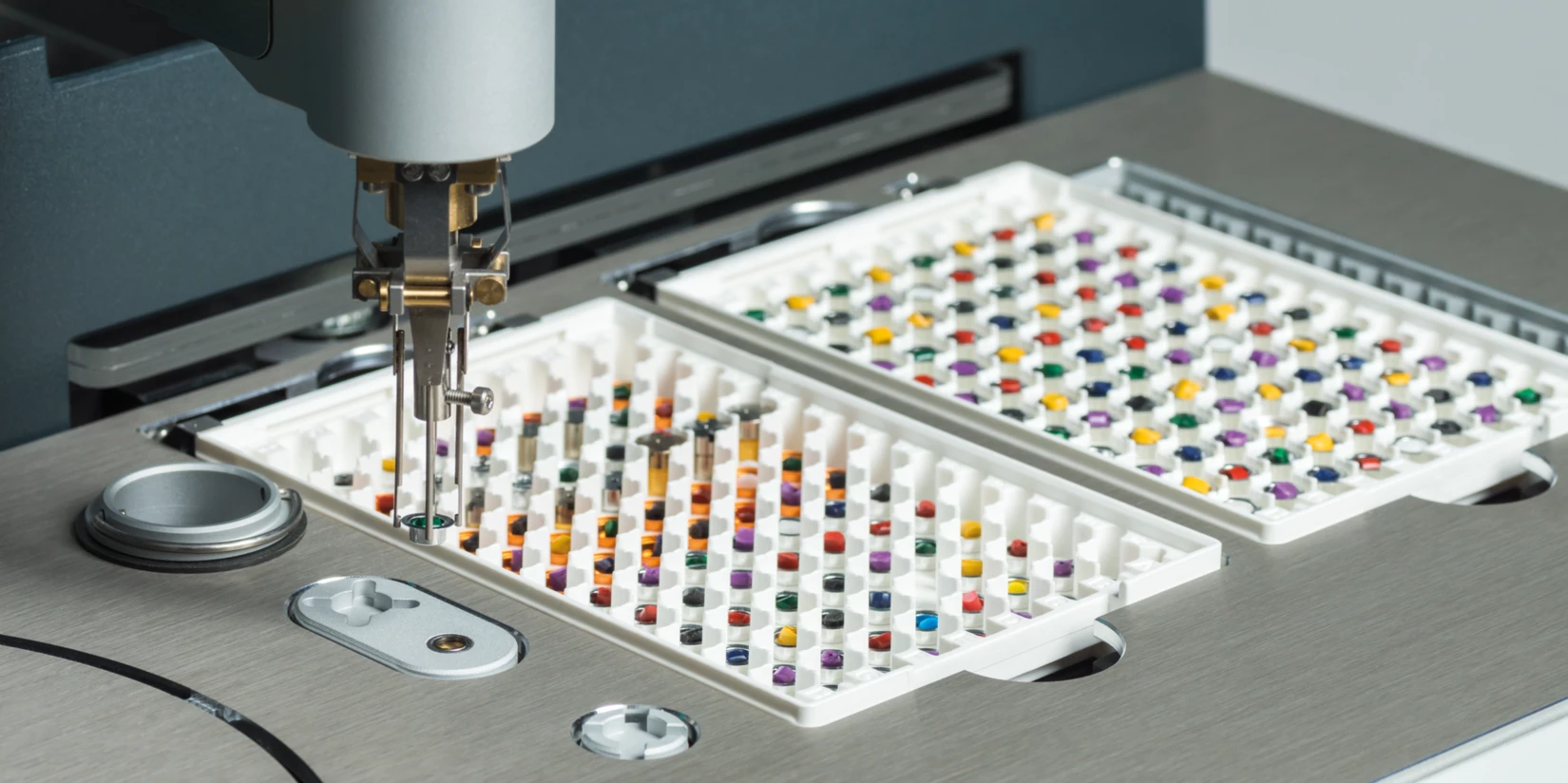 Get your results up to 76% faster
Three reasons why the NEW Automatic Sample Changer will improve your efficiency
1.
The new ASC with up to 204 sample spaces will run without operator over weekends or at night.
2.
Calibrations can be executed autonomously over night, using the calibration samples in the calibration strip and you can start with a freshly calibrated system the next morning.
3.
One click results: The new ASC systems comes with the latest Proteus®® software with AutoEvaluation and Identify and delivers results with just one click.
NETZSCH Analyzing and Testing is offering the biggest TGA and DSC automatic sample changer on the market to make your routine work more efficient.
Two removable trays that can be filled with up to 192 crucibles/pans plus 12 samples on a separate calibration strip for calibration and correction purposes help to get your results up to 76% faster in comparison to an instrument without ASC. You can run tests over the weekend or start a calibration in the evening and have the instrument ready to start measurements when you arrive at work the next morning.

The offered trays can easily be archived and are identified by a machine read-able 2D code. The Proteus®® software is able to identify the tray and remembers data like sample type, crucible type and filled positions of the tray.

The automatic sample changer (ASC) also handles different types of crucibles/pans and the SafeTouch gripper always applies the correct contact force depending on the crucible/lid type. The ASC comes with RemoveCap feature and optionally pierces lids for measurements on instable samples or samples with solvents.

The motorized tray cover protects your samples from dust and atmospheric influences and only opens shortly for ASC gripper access. After automatically closing the cover, the space above the sample pans is purged by branching gas channels integrated into the cover.