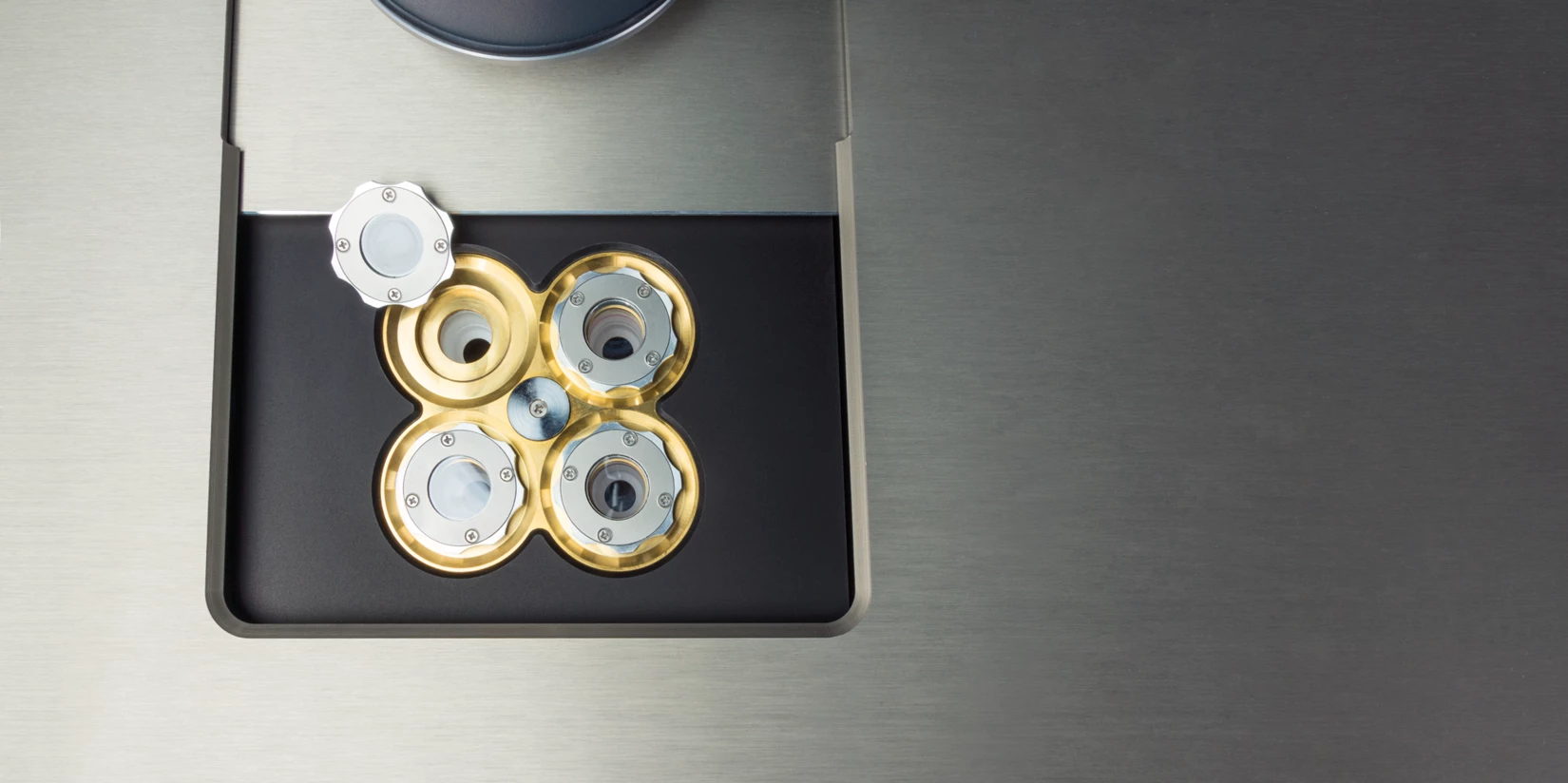 LFA
Przewodność i dyfuzyjność cieplna
Przewodność i dyfuzyjność cieplna są ważnymi parametrami termofizycznymi niezbędnymi przy opisie zjawisk transportu ciepła w analizowanych materiałach.
W swojej ofercie firma NETZSCH posiada szeroką gamę instrumentów do pomiaru przewodności i dyfuzyjności cieplnej dla bardzo różnorodnej grupy materiałów.
Dyfuzyjność cieplną możemy zmierzyć przy pomocy laserowej metody impulsowej (LFA), która jest metodą absolutną i wszechstronną. Oferujemy trzy modele aparatów LFA, które pokrywają pełny zakres temperaturowy i aplikacyjny.
Do pomiaru przewodności cieplnej materiałów izolacyjnych zalecane są aparaty płytowe HFM.
Nasze instrumenty spełniają międzynarodowe normy wymagane dla laserowej metody impulsowej LFA (ASTM E1461, DIN EN 821) dla metody HFM (ASTM C518, ISO 8301, DIN EN 12667 EN 12, JIS A 1412), GHP (ISO 8302, ASTM C177, DIN EN 12939, DIN EN 12667, DIN EN 13163).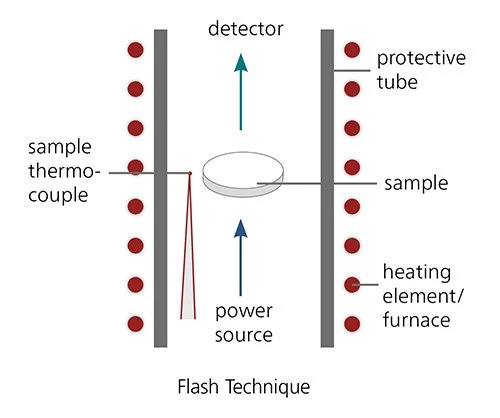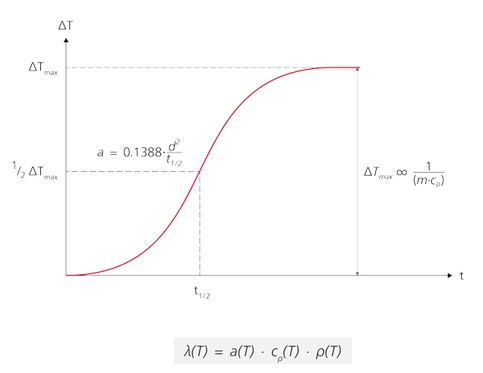 Determination of Thermal Diffusivity and Thermal Conductivity
For the precise measurement of Thermal DiffusivityThermal diffusivity (a with the unit mm2/s) is a material-specific property for characterizing unsteady heat conduction. This value describes how quickly a material reacts to a change in temperature.thermal diffusivitya or conductivity (λ), the flash method has established itself as a rapid, versatile and precise measuring method. NETZSCH offers a total of four models (LFA 467 HyperFlash®, LFA 457 MicroFlash®, LFA 467 HyperFlash® HT and LFA 427), which cover the total a broad spectrum of materials and temperature ranges.
The Thermal ConductivityThermal conductivity (λ with the unit W/(m•K)) describes the transport of energy – in the form of heat – through a body of mass as the result of a temperature gradient (see fig. 1). According to the second law of thermodynamics, heat always flows in the direction of the lower temperature.thermal conductivity (λ) of insulation materials can be determined directly with plate instrumentation (HFM = Heat Flow Meter or GHP = Guarded Hot Plate): Included here are the HFM 446 Lambda with its new, expanded measurement capabilities and the GHP 456 Titan® guarded hot plate, which is an absolute method and thus requires no calibration.

The instruments listed above operate in accordance with relevant instrument and usage norms. Specifically, these include:
For LFA: ASTM E1461, DIN EN 821-2, ISO 22007-4, ISO 18755
For HFM: ASTM C518, ISO 8301, DIN EN 12667, JIS A 1412
For GHP: ISO 8302, ASTM C177, DIN EN 12939, DIN EN 12667, DIN EN 13163