DSC/DTA
Skaningowa kalorymetria różnicowa (DSC) / Termiczna analiza różnicowa (DTA)
Dzięki swej wszechstronności skaningowa kalorymetria różnicowa jest najczęściej stosowaną metodą termoanalityczną.
Nasze przyrządy pracują w trybie przepływu ciepła z ang. tzw. "heat flow". Idealnie symetryczny układ pomiarowy oraz sensory charakteryzujące się wysoką czułością, krótką stałą czasową zapewniają wysoki poziom detekcji otrzymywanych sygnałów, co sprawia, że nasze instrumenty z powodzeniem są wykorzystywane w ośrodkach naukowo-badawczych, w badaniach w kontroli jakości oraz w badaniach nad właściwościami nowych materiałów.
Nasze instrumenty spełniają międzynarodowe standardy pomiarowe: ISO 11357, ASTM E967, ASTM E968, ASTM E793, ASTM D3895, ASTM D3417, ASTM D3418, DIN 51004, DIN 51007, DIN 53765.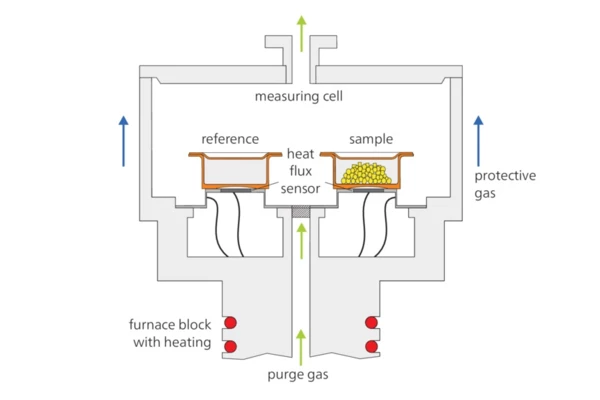 The DSC systems are based on relevant instrument and application standards, e.g., ISO 11357, ASTM E793, ASTM D3895, ASTM D3417, ASTM D3418, DIN 51004, DIN 51007.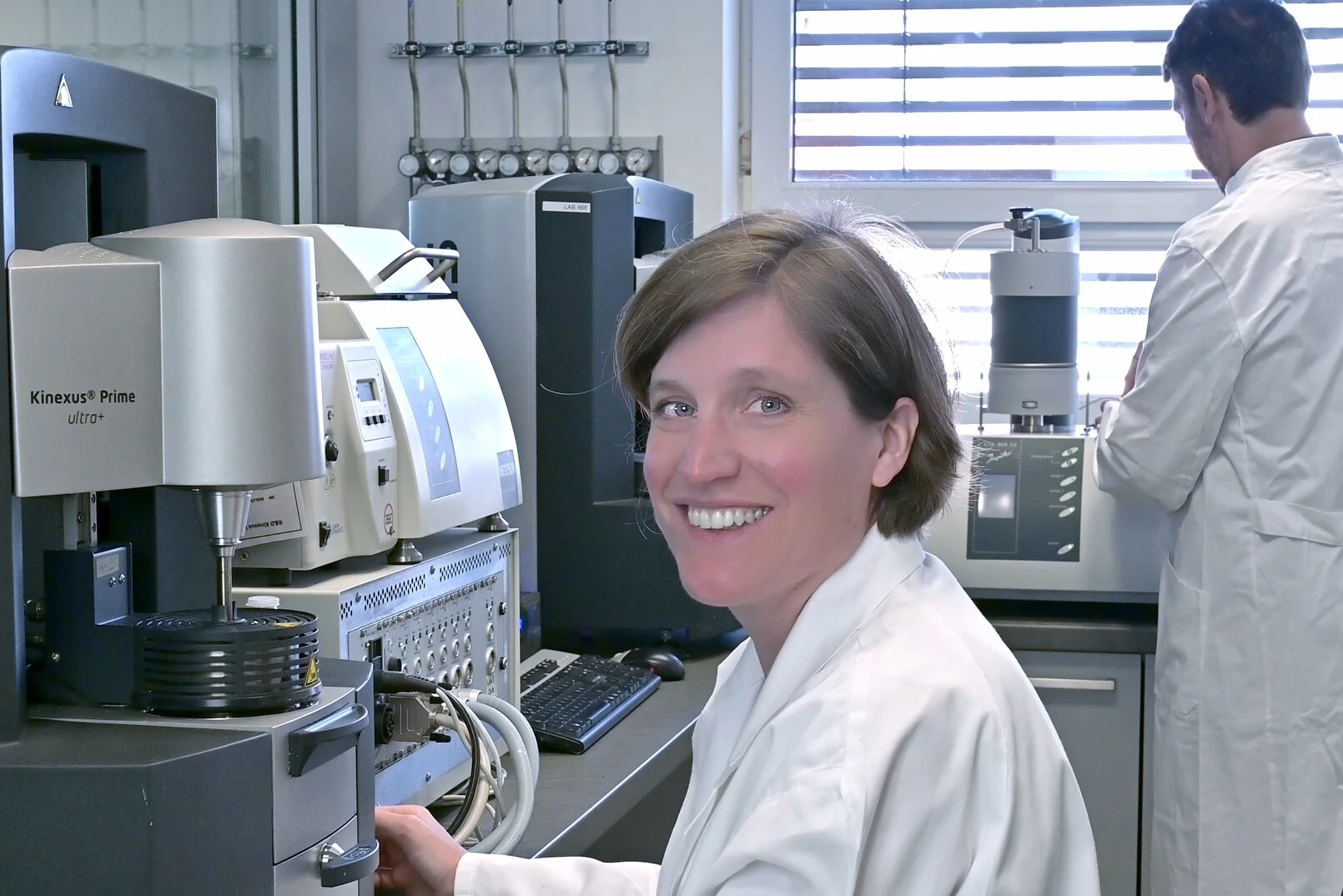 MEASUREMENT WANTED?
Our NETZSCH applications laboratory is providing contract testing services for a wide range of industries and research centers. It is equipped with state-of-the-art testing instruments allowing for a variety of thermal analysis measurements to be carried out.
Consult with the experts in our applications labs to choose the best-suited measuring method for your specific needs.