DSC/DTA
Calorimetria Exploratória Diferencial (DSC) / Análise Térmica Diferencial (DTA)
Graças à sua versatilidade e poder exploratório, a Calorimetria Exploratória Diferencial (DSC) é o método de análise térmica mais empregado.
Os instrumentos de DSC da NETZSCH trabalham de acordo com o princípio de transferência de calor e são caracterizados por uma construção tridimensional simétrica que proporciona um aquecimento homogêneo. Sensores com grande sensitividade calorimétrica, pequena constante de tempo e câmera para amostra sem humidade na célula do calorímetro, garantem grande detecção, sensitilidade e estabilidade, reproduzindo linhas base por todo o ciclo de vida do calorímetro: ideal para ser aplicado com sucesso na pesquisa acadêmica, desenvolvimento de materiais e controle de qualidade.
Claro que nossos Calorímetros Exploratórios Diferenciais (DSC) atendem às normas e padrões aplicados a este tipo de instrumento, incluindo: ISO 11357, ASTM E967, ASTM E968, ASTM E793, ASTM D3895, ASTM D3417, ASTM D3418, DIN 51004, DIN 51007, DIN 53765.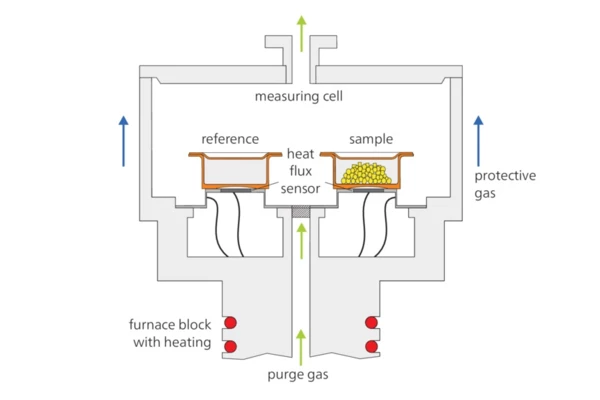 The DSC systems are based on relevant instrument and application standards, e.g., ISO 11357, ASTM E793, ASTM D3895, ASTM D3417, ASTM D3418, DIN 51004, DIN 51007.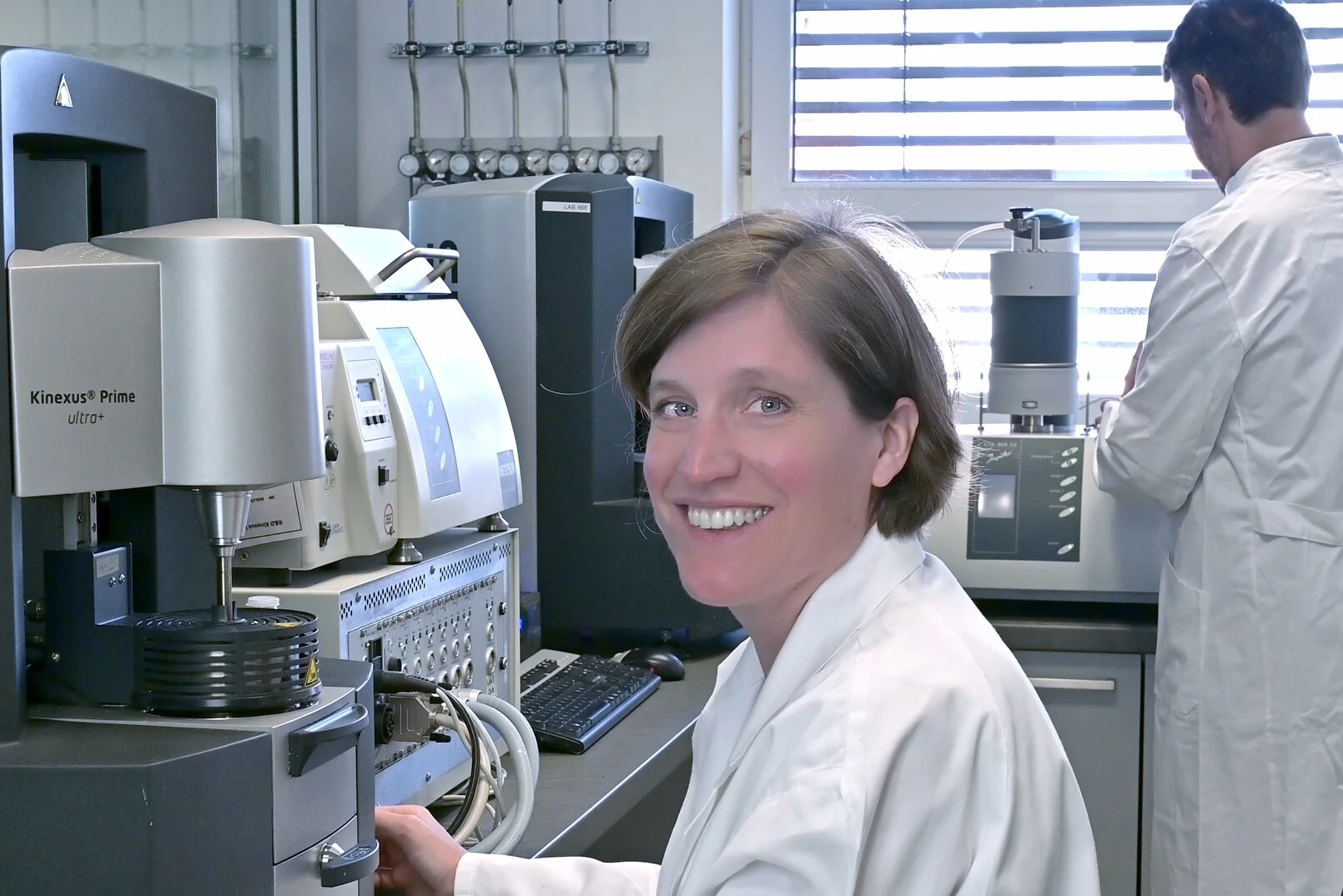 MEASUREMENT WANTED?
Our NETZSCH applications laboratory is providing contract testing services for a wide range of industries and research centers. It is equipped with state-of-the-art testing instruments allowing for a variety of thermal analysis measurements to be carried out.
Consult with the experts in our applications labs to choose the best-suited measuring method for your specific needs.