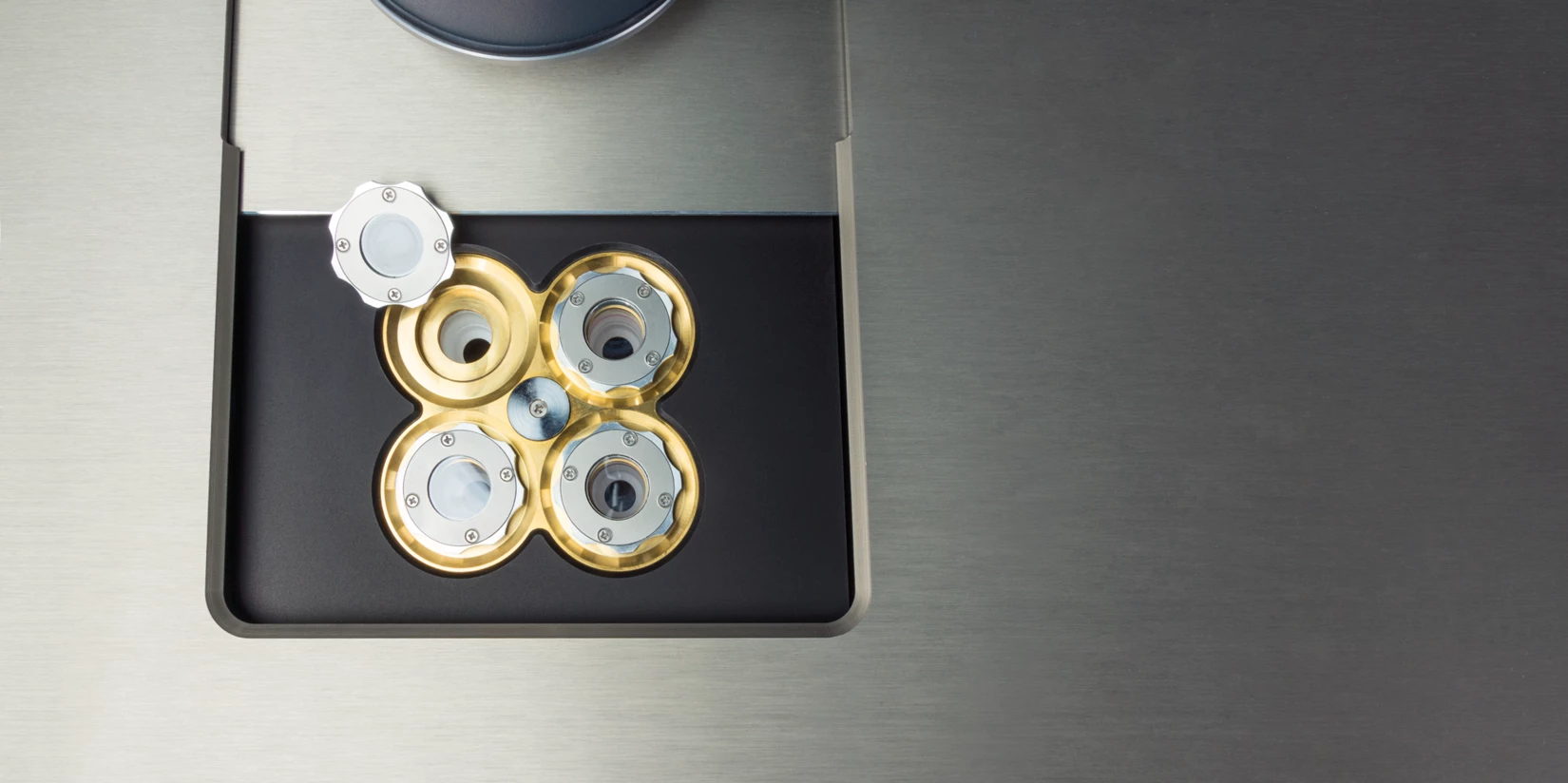 LFA
Difusividade e Condutividade Térmica
for measuring the Thermal Diffusivity and Thermal Conductivity
A condutividade e difusividade térmicas são os parâmetros termofísicos mais importantes dos materiais para a descrição das propriedades de transporte de calor de um material ou componente. Para a medição precisa das propriedades termofísicas como a difusividade térmica, a técnica do laser flash (LFA), provou-se como um método absoluto e rápido, versátil e preciso. A NETZSCH oferece três modelos de LFA, cobrindo todo o espectro de materiais e de temperaturas.

A condutividade térmica, tal como uma outra propriedade termofísica de grande significado, é determinada por meio de medidores de fluxo de calor (HFM) com o método de placa para materiais isolantes.

Os instrumentos da NETZSCH estão de acordo com as respectivas normas para instrumento e para aplicação de LFA (por exemplo, ASTM E1461, DIN EN 821), para o HFM (por exemplo, ASTM C518, ISO 8301, DIN EN 12667 EN 12, JIS A 1412) e GHP (ISO 8302, ASTM C177, DIN EN 12939, DIN EN 12667, DIN EN 13163).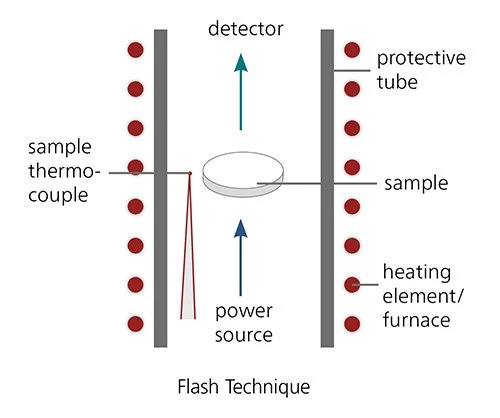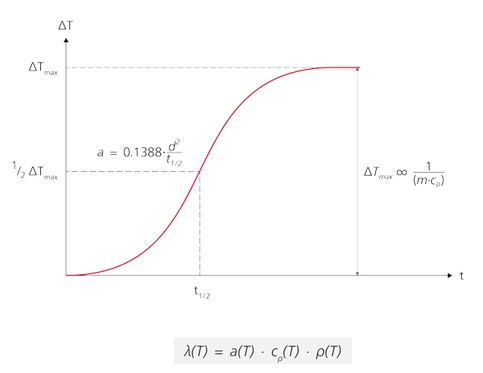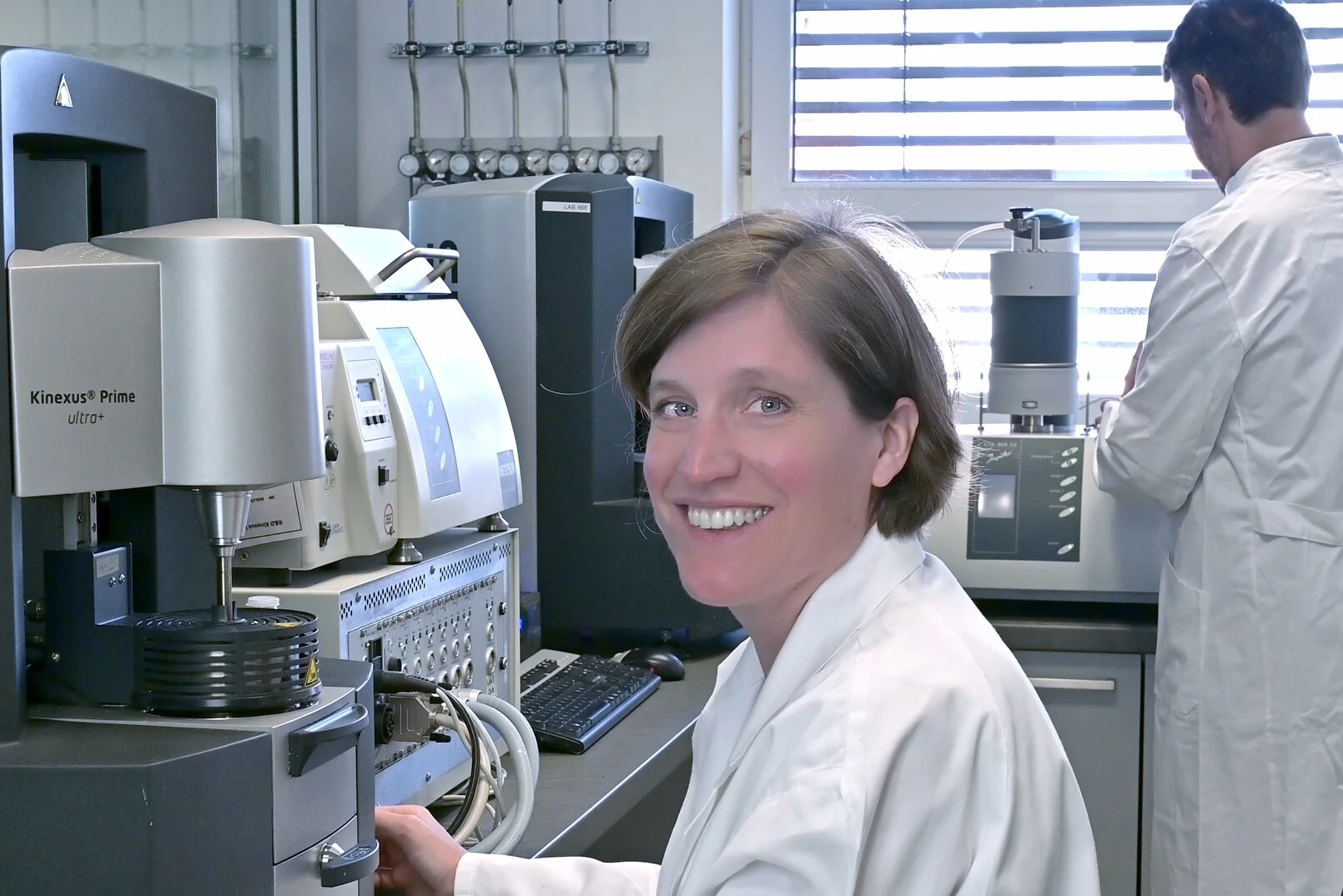 MEASUREMENT WANTED?
Our NETZSCH applications laboratory is providing contract testing services for a wide range of industries and research centers. It is equipped with state-of-the-art testing instruments allowing for a variety of thermal analysis measurements to be carried out.
Consult with the experts in our applications labs to choose the best-suited measuring method for your specific needs.