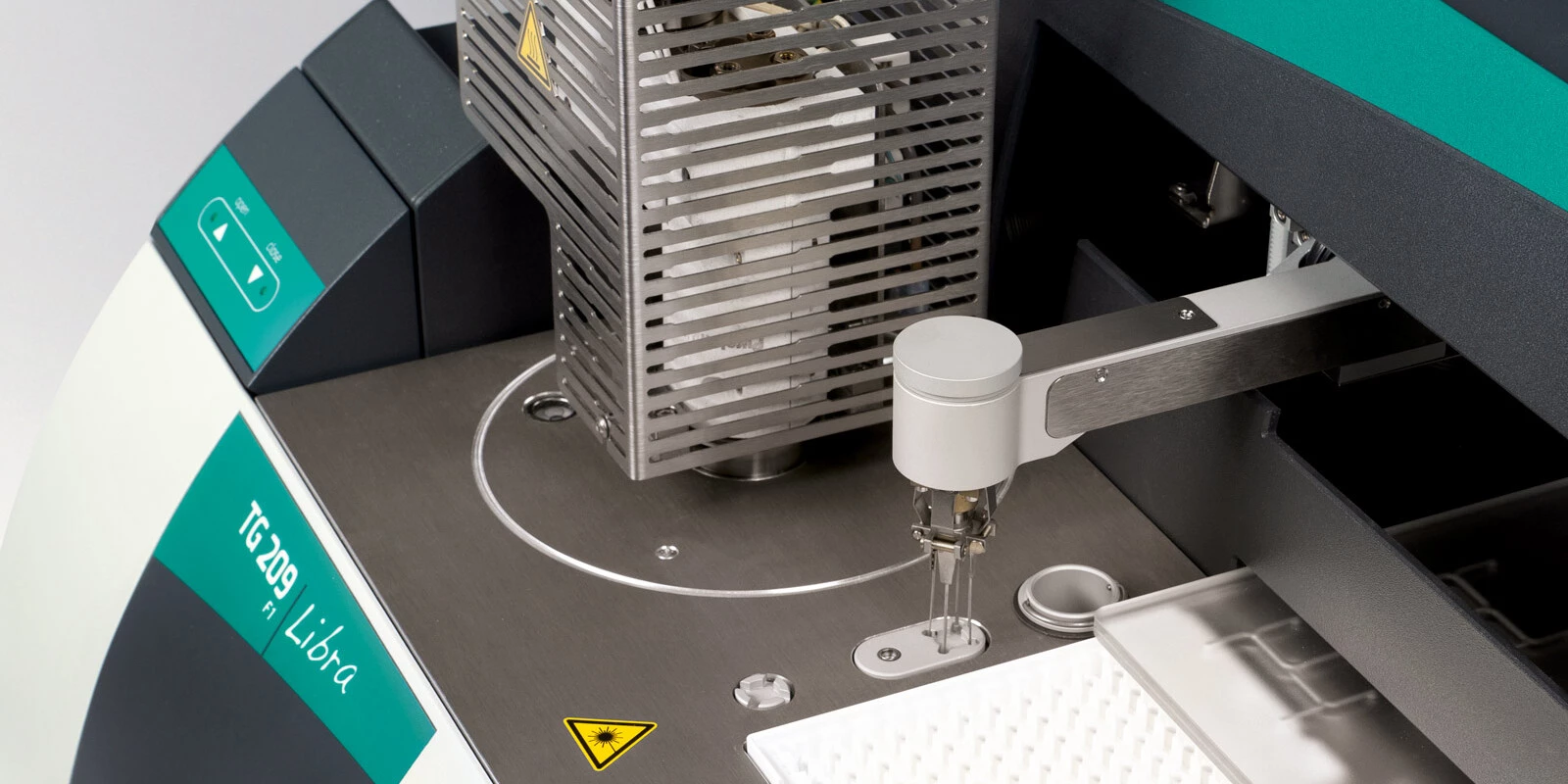 TGA/TG
Termogravimetria (TGA/TG)
Instrumentos NETZSCH para termogravimetria tem um design compacto e estão equipados com sistemas de pesagem de alta resolução. A disposição das amostras de carregamento top-loading permite a operação fácil e medição da temperatura diretamente na amostra.
What is Thermogravimetry?
Thermogravimetric analysis is a method of thermal analysis in which the mass of a sample is measured over time as the temperature changes. This measurement provides information about physical phenomena, such as Phase TransitionsThe term phase transition (or phase change) is most commonly used to describe transitions between the solid, liquid and gaseous states.phase transitions, absorption and desorption; as well as chemical phenomena including thermal Reação de DecomposiçãoA decomposition reaction is a thermally induced reaction of a chemical compound forming solid and/or gaseous products. decomposition, and Solid-Gas ReactionsSolid-gas reactions are a type of heterogeneous solid-state reaction occurring when a reactive solid is exposed to a stream of reactive gas. Typical examples of solid-gas reactions are sorption and corrosion of metals.solid-gas reactions (e.g., OxidationOxidation can describe different processes in the context of thermal analysis.oxidation or reduction).


Quase todas as termobalanças NETZSCH são a prova de vácuo e permitem a medição de mudanças de massa sob atmosfera definidas. O sinal opcional c-DTA®® adicionalmente fornece informações sobre os processos exotérmicos e endotérmicos na amostra, mesmo que eles não estejam relacionados com uma mudança de massa. Adaptadores de acoplamento aquecidos (linhas de transferência) para sistemas de análise de gases, tais como QMS, FT-IR ou GC-MS podem ser adicionados para várias termobalanças. Os analisadores termogravimétricos da série 400 podem ser equipados com sensores DSC e / ou DTA, em qualquer momento, a fim se obter os sinais completos TGA-DSC ou TGA-DTA (instrumentos (STA)). Termobalanças NETZSCH atendem respectivamente instrumentos e aplicações de acordo com as normas, ISO 11358, ISO / DIS 9924, ASTM E1131, ASTM D3850, DIN 51006.
More Details about this Method
Literatura de aplicativos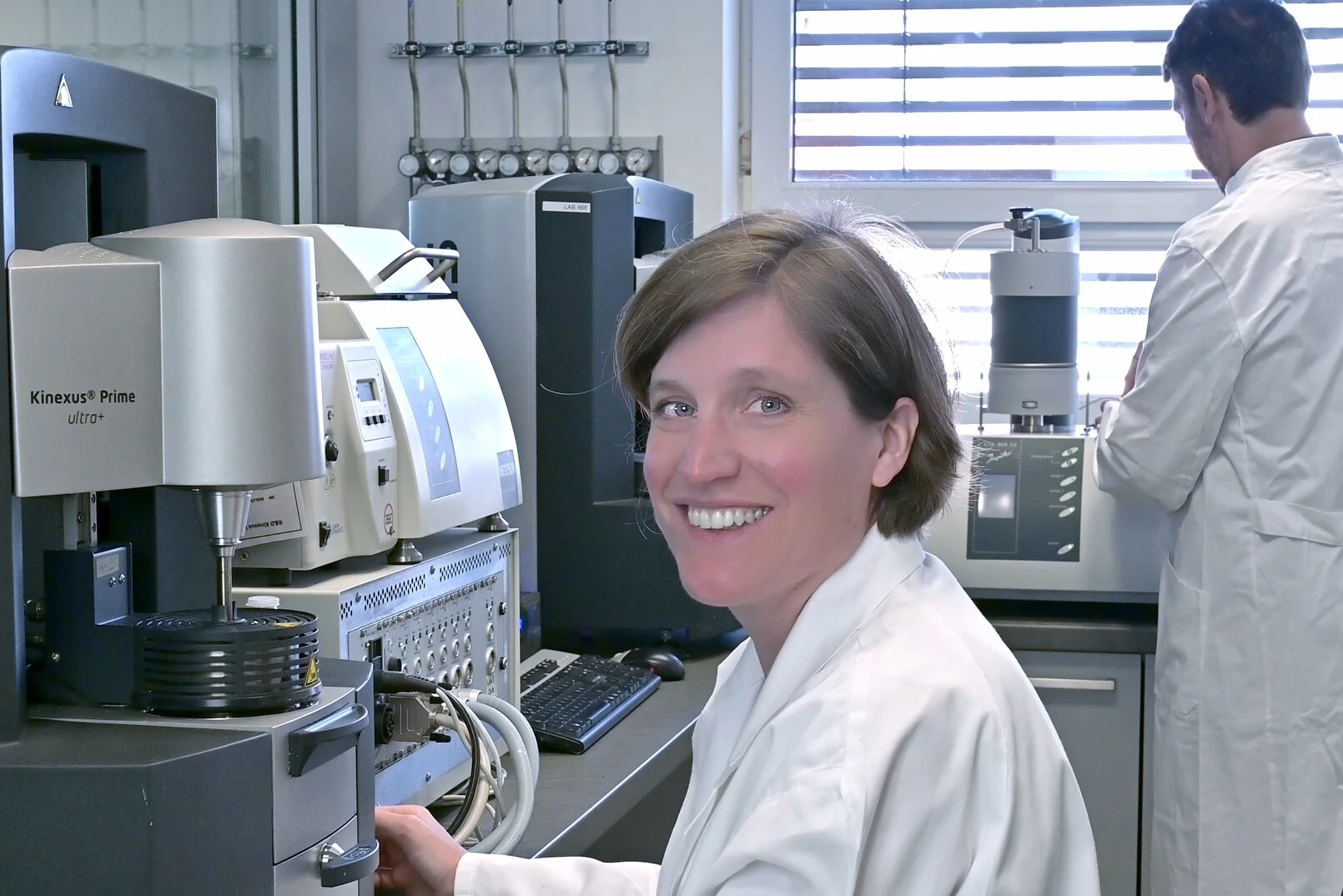 MEASUREMENT WANTED?
Our NETZSCH applications laboratory is providing contract testing services for a wide range of industries and research centers. It is equipped with state-of-the-art testing instruments allowing for a variety of thermal analysis measurements to be carried out.
Consult with the experts in our applications labs to choose the best-suited measuring method for your specific needs.