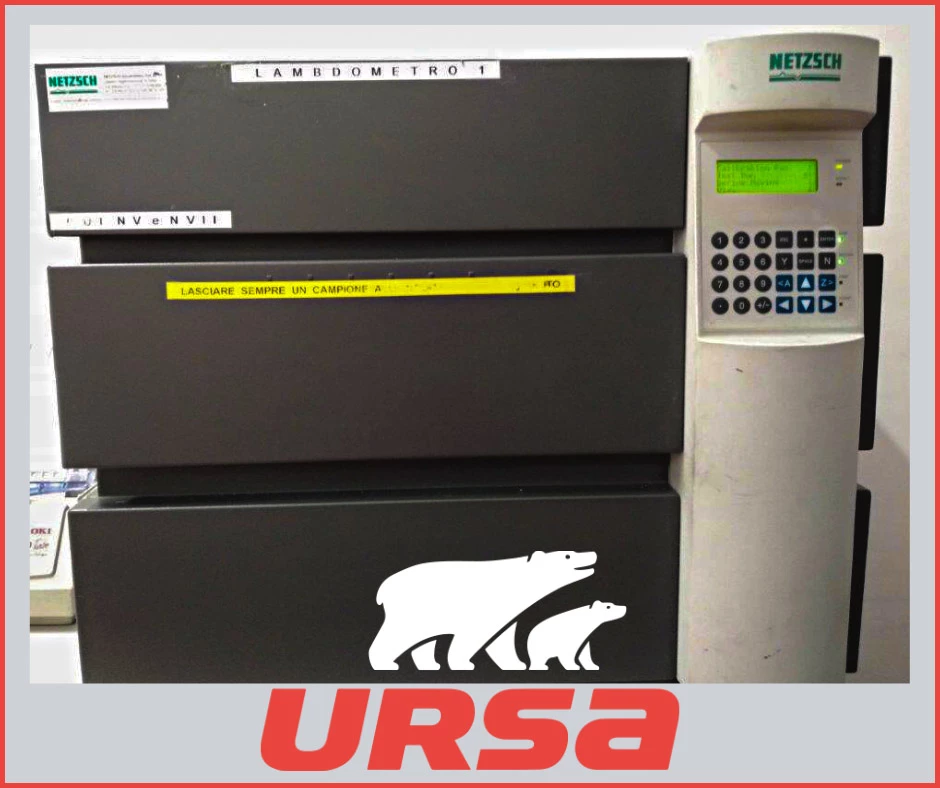 The winner is URSA in Italy. They purchased their Heat Flow Meter already in 2002 and still use it to measure the thermal performance of extruded polystyrene.
Never before have the topics of energy saving and efficiency been such a clear focal point of worldwide business and politics as they are today. The incredible potential offered by the renovation of buildings is key to meeting the European plan of reducing CO2 emissions by 80% to 95% by 2050. URSA's insulation products offer high-performance solutions, making the renovation of existing buildings to a nearly zero-energy standard possible.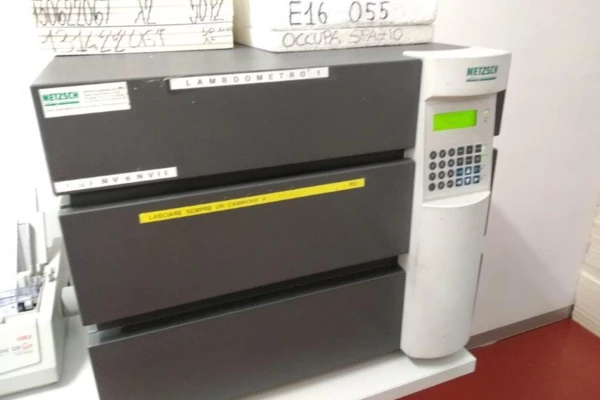 Congratulations to the raffle winner URSA and many thanks for this statement:
"Since the foundation of URSA Italy in 2002, any determination of the thermal performance of the extruded polystyrene (XPS) produced has been made by means of NETZSCH instruments. "Model L2300-1" – also known as Lambda 2300 by Holometrix and HFM 436, respectively - is our historic instrument. It has been working for 20 years without any problems. All the measurements carried out have always proved to be reliable and trustworthy. The results have been compared periodically with the results obtained by external laboratories and always proved to be successful.
In 2012, a terrible earthquake destroyed part of the factory. The instrument was kept for almost three years outdoors inside a container during rebuilding of the plant. After that time, it was checked by the NETZSCH Service in Verona, Italy. The only thing that needed to be done was to refill the cooling liquid, that's it! Since that time, the instrument has still kept working.
The NETZSCH Service in Italy has been always available and professional.
Based on all this, a new HFM instrument was purchased last year. Also in this case, the commercial NETZSCH Italily sales team has demonstrated a high level of reliability and professionalism."
Thank you for your contribution and taking part in our raffle!
Today, URSA is using three different HFM instruments: The oldest one, from 2002; an HFM 436 purchased in 2005; and the most recent HFM 446 M, bought and installed in 2021.
The raffle continues – it's all about Laser Flash Analysis until October 10th. Find out more here: Blog - NETZSCH Analyzing & Testing