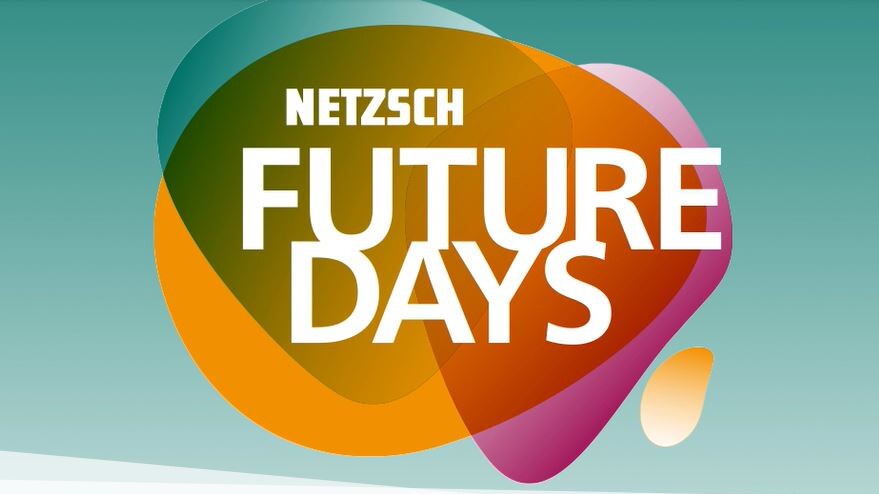 16.03.2023 by Aileen Sammler
Second Edition of NETZSCH Future Days: May 8 - 12, 2023
More than ever, digital trends and technological advancement are opening up new paths towards the future. Many innovations are closely linked to advances in materials science. NETZSCH Analyzing & Testing is doing its utmost to address these issues - always with an eye on what we can contribute to achieving ideal results in the future.
The second digital NETZSCH Future Days will once again highlight current and future-oriented trends in materials science.
This year, we have the following key topics for you:
May 8: FT-IR Evolved Gas Analysis
May 9: Energy Solutions
May 10: Batteries
May 11: Simulation in Polymer Processing
May 12: Life Sciences (Pharma, Food, Cosmetics)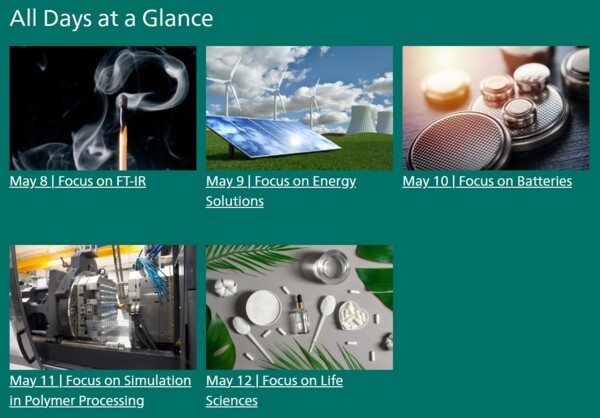 What can you expect?
Learn directly from external experts from industry, science and NETZSCH what they consider to be tomorrow's material challenges, and find out about the solutions NETZSCH provides in the fields of thermal analysis, rheology and fire testing.
The digital event takes place twice a day (1x in the morning and 1x in the afternoon) for approximately 1.5 hours. It is free of charge.
Please find the topics and detailed program here: Program - NETZSCH FutureDays (futuredays-NETZSCH.com)
Use this link for registration: Registration - NETZSCH FutureDays (futuredays-NETZSCH.com)
We are looking forward to your participation!
By the way: What topics were highlighted last year? Click here to watch the recordings: