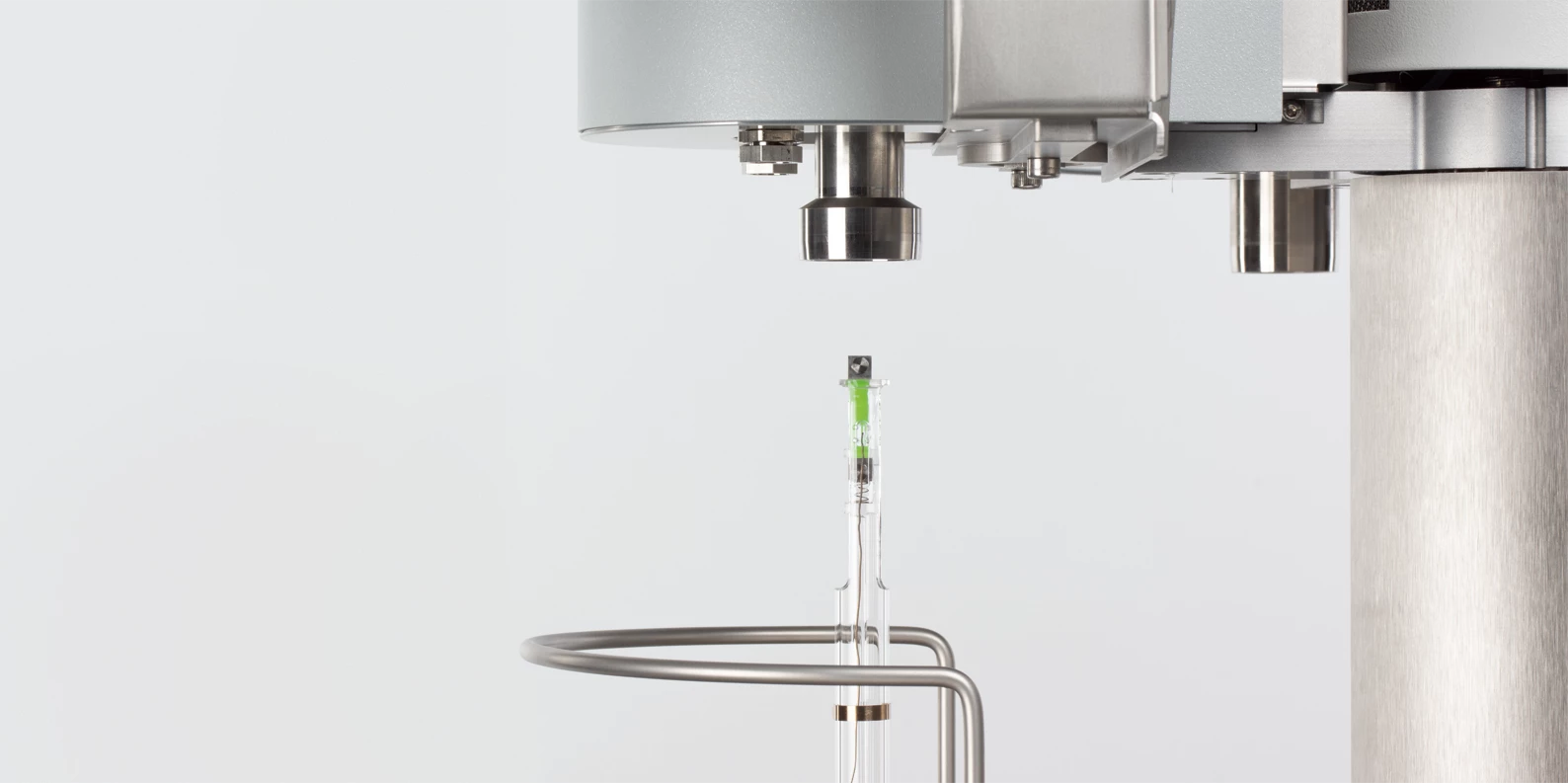 TMA
Análisis Termomecánico (TMA)
Muchos materiales experimentan cambios en sus propiedades termomecánicas en su calentamiento o enfriamiento. Por ejemplo, cambios de fase, fases de sinterización o ablandamiento pueden producirse además de la expansión térmica.
El Análisis Termomecánico (TMA) puede aportarnos información valiosa sobre la composición, estructura, condiciones de producción o posibilidades de aplicación para distintos materiales. El rango de aplicación de instrumentos para análisis termomecánico va desde control de calidad hasta I+D. El dominio básico incluye plásticos y elastómeros, pinturas y colorantes, materiales compuestos (composites), adhesivos, fibras y films, cerámicos, vidrio y metales.
El Análisis Termomecánico (TMA) determina cambios dimensionales de sólidos, líquidos y materiales pastosos en función de la temperatura y/o tiempo bajo una fuerza mecánica definida (DIN 51 005, ASTM E831, ASTM D696, ASTM D3386, ISO 11359 – Partes 1 a 3). Es cercano a la Dilatometría (dilatómetro vertical), que determina los cambios de longitud de muestras bajo carga negligible (p. ej. DIN 51 045).
TMA 402 F3 Hyperion® Polymer Edition
Thermomechanical Analysis – TMA - Tailor-Made for Low-Temperature Applications
Polymers undergo changes in their thermomechanical properties during heating and cooling. TMA analyses can give insights into molecular orientation and quenching effects during cooling. It allows the design of adhesives and other hybrid joints and quality control of shrink films.