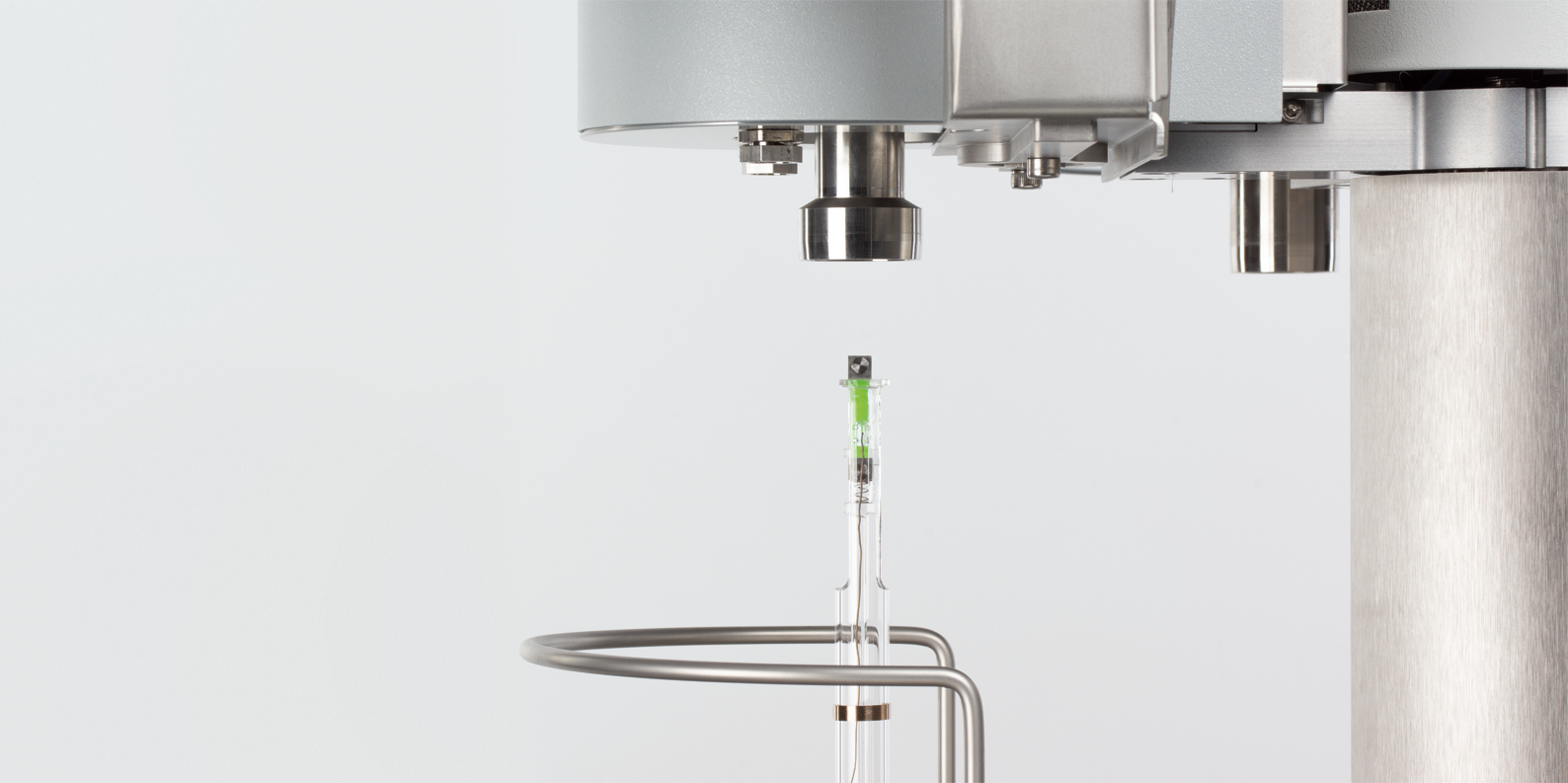 TMA
Analyse Thermo-Mécanique
De nombreux matériaux subissent des changements au niveau de leurs propriétés thermomécaniques durant la chauffe ou le refroidissement. Pour exemple, les changements de phase, les étapes de frittage ou le ramollissement peuvent s'ajouter à l'expansion thermique.
Les analyses TMA peuvent ainsi fournir de précieuses informations concernant la composition, la structure, les conditions de production ou les possibilités d'application pour différents matériaux. La gamme d'applications pour les instruments d'analyse thermomécanique s'étend du contrôle qualité à la R&D. Les domaines classiques incluent les plastiques et les élastomères, les peintures et les colorants, les adhésifs, les films et les fibres, les céramiques, les verres, les métaux, et les matériaux composites.
L'Analyse Thermo-Mécanique (TMA) détermine les variations dimensionnelles de matériaux solides, liquides ou pâteux en fonction de la température et/ou du temps sous une force mécanique définie (DIN 51 005, ASTM E831, ASTM D696, ASTM D3386, ISO 11359 – Parties 1 à 3). C'est très proche de la Dilatométrie (dilatomètre vertical), qui détermine les variations dimensionnelles d'échantillons sous contrainte négligeable (p. ex. DIN 51 045).
TMA 402 F3 Hyperion® Polymer Edition
Thermomechanical Analysis – TMA - Tailor-Made for Low-Temperature Applications
Polymers undergo changes in their thermomechanical properties during heating and cooling. TMA analyses can give insights into molecular orientation and quenching effects during cooling. It allows the design of adhesives and other hybrid joints and quality control of shrink films.