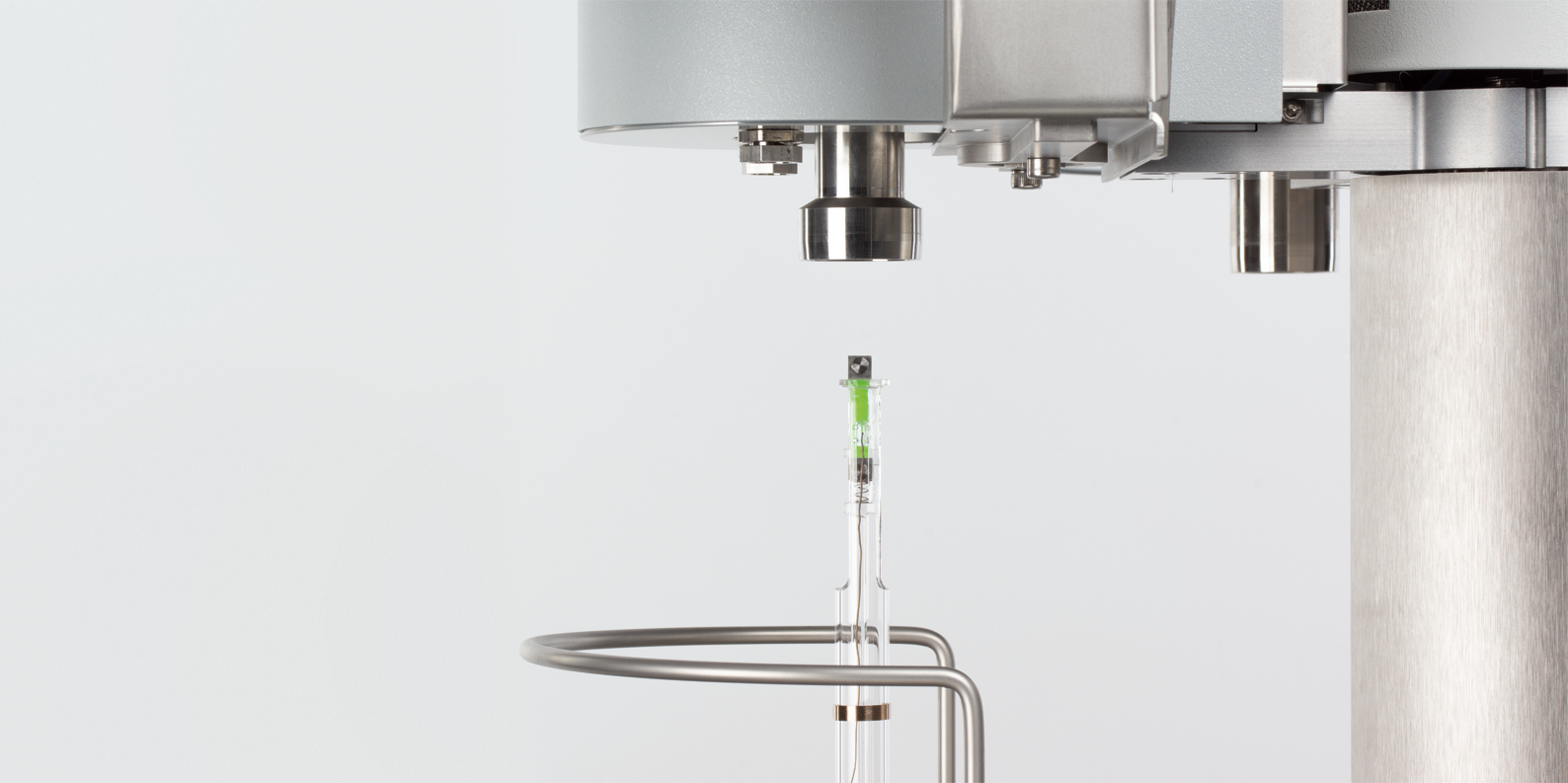 열기계적 분석
열기계적 분석 – Thermomechanical Analysis (TMA)
가열이나 냉각하는 동안 많은 재료들은 열팽창 특성의 변화가 수반되어 나타납니다. 예를 들어, 상전이, 소결 거동이나 연화점 등은 열팽창에 추가적으로 나타납니다.
TMA 분석은 조성, 구조, 생산 조건이나 다양한 재료에 대한 응용 가능성에서 유용한 정보를 보여줍니다. 열팽창 분석법을 위한 장비의 응용 분야는 품질 보증부터 시작해서 연구 및 개발 분야까지 확장됩니다. 일반적인 범위는 플라스틱과 탄성체, 페인트 및 염료 및 혼합 물질, 접착제, 필름 및 섬유, 세라믹, 유리, 금속 및 그 화합물 등입니다.
열팽창계수 분석장비 (TMA) 는 일정 기계적 하중하에서 온도 및 시간에 따른 함수로 고체, 액체나 페이스트 물질의 면적 변화를 측정합니다. (DIN 51 005, ASTM E831, ASTM D696, ASTM D3386, ISO 11359 – Parts 1 to 3). 이 규격는 극소의 하중하에서 시료의 길이 변화를 측정하는 Dilatometry (수직형 열팽창계수 측정장비) 와 상당히 유사합니다. (e.g. DIN 51 045).
TMA 402 F3 Hyperion® Polymer Edition
Thermomechanical Analysis – TMA - Tailor-Made for Low-Temperature Applications
Polymers undergo changes in their thermomechanical properties during heating and cooling. TMA analyses can give insights into molecular orientation and quenching effects during cooling. It allows the design of adhesives and other hybrid joints and quality control of shrink films.