DSC/DTA
Calorimètre Différentiel à Balayage (DSC) / Analyseur Thermique Différentiel (DTA)
Grâce à sa flexibilité et sa puissance d'exploration, la Calorimétrie Différentielle à Balayage est la méthode d'analyse thermique la plus employée.
Les appareils DSC NETZSCH fonctionnent avec le principe du flux de chaleur et sont caractérisés par un chauffage homogène et symétrique en trois dimensions. Les capteurs d'une grande sensibilité calorimétrique, d'une faible constante de temps et d'une enceinte échantillon sans condensation dans la cellule DSC garantissent une grande sensibilité de détection, une grande stabilité et des lignes de base reproductibles durant tout le cycle de vie de l'appareil; des caractéristiques idéales pour des applications en recherche, en université, en développement de matériau et en contrôle qualité couronnées de succès.
Evidemment, nos appareils de type DSC respectent les normes décrivant ces instruments et ces applications, en incluant: ISO 11357, ASTM E967, ASTM E968, ASTM E793, ASTM D3895, ASTM D3417, ASTM D3418, DIN 51004, DIN 51007, DIN 53765.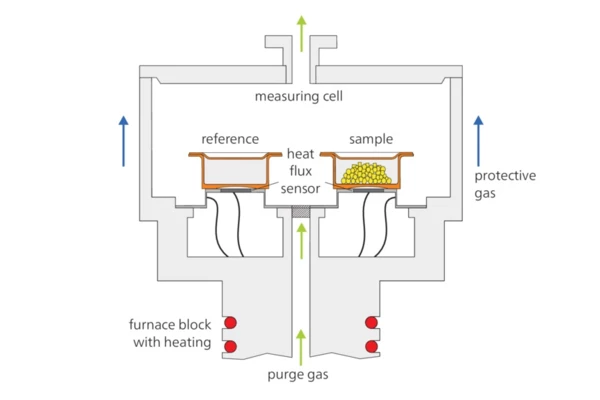 The DSC systems are based on relevant instrument and application standards, e.g., ISO 11357, ASTM E793, ASTM D3895, ASTM D3417, ASTM D3418, DIN 51004, DIN 51007.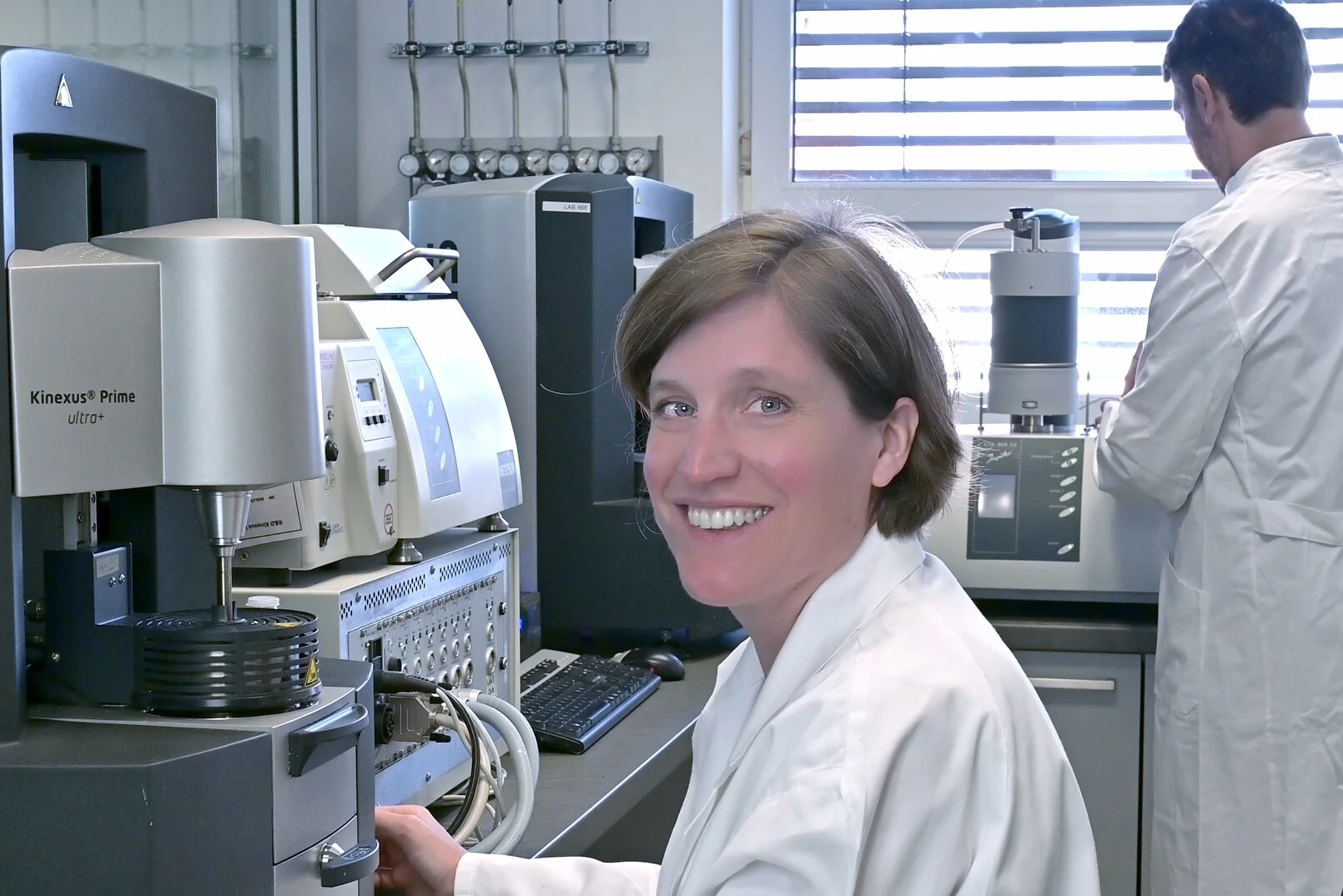 MEASUREMENT WANTED?
Our NETZSCH applications laboratory is providing contract testing services for a wide range of industries and research centers. It is equipped with state-of-the-art testing instruments allowing for a variety of thermal analysis measurements to be carried out.
Consult with the experts in our applications labs to choose the best-suited measuring method for your specific needs.