Literatura dotycząca zastosowań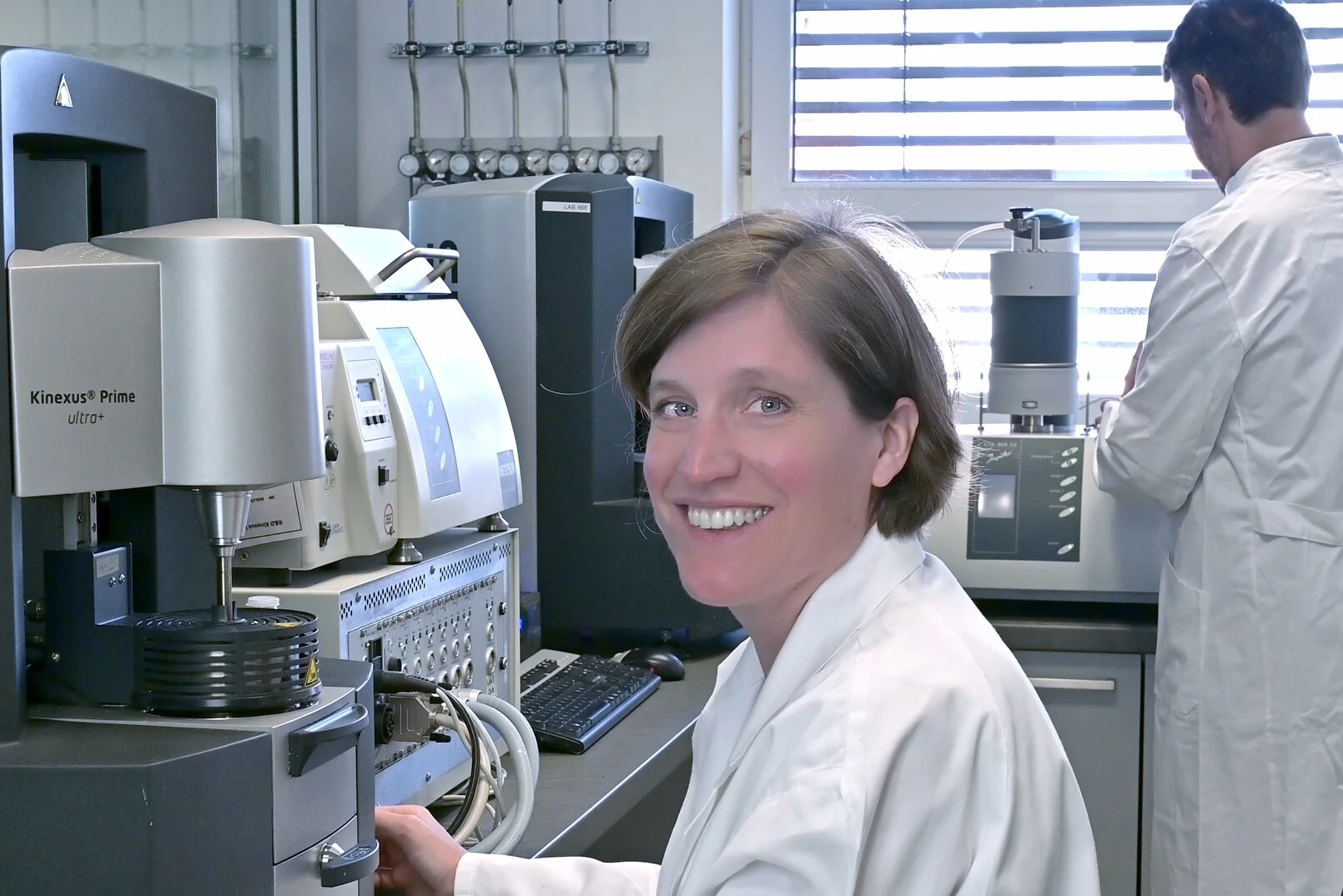 MEASUREMENT WANTED?
Our NETZSCH applications laboratory is providing contract testing services for a wide range of industries and research centers. It is equipped with state-of-the-art testing instruments allowing for a variety of thermal analysis measurements to be carried out.
Consult with the experts in our applications labs to choose the best-suited measuring method for your specific needs.