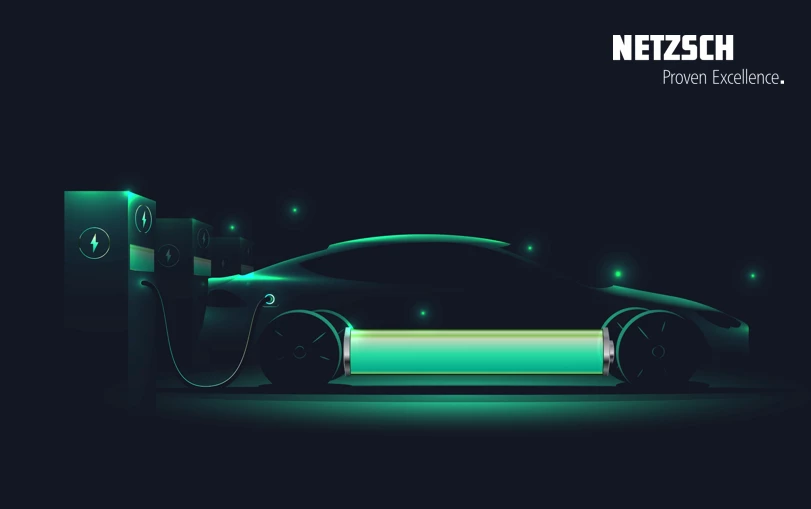 02.06.2021 by Milena Riedl, Umesh Tivari
Bringing New Possibilities in Developing Next Generation Batteries
Many companies are in a race to patent critical next generation battery technologies and battery management systems. We are right there with you! Learn how we support you in enhancing process efficiency and quality control as well as in developing new battery materials!
Driven by electric vehicles (to combat city pollution), energy storage (combined with renewable energy to reduce greenhouse gases) and portable communication devices, the Li ion battery market is growing at 12% Compound Annual Growth Rate (CAGR) and will be >1200 Gigawatt-hours at a value of more than 75 Billion USD by 2025. Most automotive companies are now investing in batteries and are in a race to patent critical next generation battery technologies and battery management systems.
To put it in a tangible perspective, one Gigawatt-hour of battery energy is enough to make 10 million Tesla Model S cars. However, battery technology is still evolving. The latest Tesla Model S electric car is claimed to have a range of 402 miles with single charge, and 15 minutes charging time for a charge of 136 miles. Future battery technologies like solid-state or lithium-sulphur batteries will likely push this range to well over 1000 miles and much faster charging time.
We support your breakthroughs and scientific leaps
Whether you are a battery component manufacturer looking for greater process efficiency and better quality control, or a researcher trying to determine the performance parameters of newly emerging battery materials, our solutions will offer you the new levels of insight and control needed to power the production of superior-quality batteries.
At NETZSCH Analyzing & Testing, we leverage 50 years of application experience, our broad state-of-the-art product lines and comprehensive service offerings to ensure that our solutions will not only meet your very requirement, but also exceed your very expectation.
Controlling battery thermal characteristics: Separator, electrode and electrode coating
Like the human body, the operating temperature of a battery should always be monitored, protected and kept at an optimal level. Proper battery thermal management ensures longer lifespan by keeping the cells within a limited temperature range during storage, operation and charging. Understanding how much heat can be dissipated by the cells requires understanding of the basic heat transfer properties of the cell design. To investigate these thermophysical properties, NETZSCH offers Laser/Light Flash Analysis systems (LFA) as well as Differential Scanning Calorimeters (DSC).
Each time a material is exposed to temperature changes – it shows a variation in its dimension. To predict the deformation and stresses in the separator in battery cells, it is necessary to measure the expansion/shrinkage behavior. Thermomechanical Analysis (TMA), expressed by the coefficient of thermal expansion (Coefficient of Linear Thermal Expansion (CLTE/CTE)The coefficient of linear thermal expansion (CLTE) describes the length change of a material as a function of the temperature.CTE), achieves this.
Processing parameters: How to apply battery slurry onto the electrode
Blade coating or slot die coating typically processes a battery slurry. During these processes, the slurry is undergoing mid-level shear rates for a short period, followed by gravitational stresses acting on the slurry after the coating process. This has impact on the leveling behavior at low shear rates and film uniformity. Rheology provides access to these flow properties of battery slurries.
Learn more about the rheology of battery slurries in our webinar event!
Together with Malvern Panalytical, our analytical capabilities are applied to broad areas of the battery manufacturing process. In a joint webinar, our battery experts introduce advanced analytical techniques to improve your battery's performance. They explain the theory of the proven methods and instruments used for quality control and process efficiency.
Later, our experts provide practical tips during live demonstrations on how to prepare samples, perform measurements and evaluate the results with the respective software solutions.
Our Partnership with Malvern Panalytical
While NETZSCH Analyzing & Testing specializes in the thermal and rheological characteristics of battery components, Malvern Panalytical offers morphological, elemental and structural analysis. With this partnership, our customers can benefit from a complete range of solutions complementing each other and arrive at the successful battery candidates much faster. And to know more about our combined solutions, you may download the battery brochure!