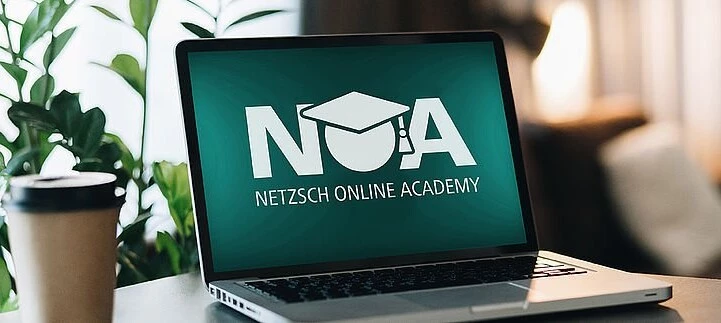 28.09.2021 by Aileen Sammler
NETZSCH Online Academy (NOA) – Web-Based Training Courses Provided by NETZSCH Experts
The new e-learning platform, NOA (NETZSCH Online Academy) offers you to advance your Knowledge in Thermal Analysis topics, without having to leave your desk. Take advantage of flexible online learning, fully adapted to your training needs.
NETZSCH expands its service commitment with NOA, the NETZSCH Online Academy. NOA is the new online platform offering online courses in thermal analysis and rheology in the form of webinars and training videos. The objective of NOA is to pass on first-hand knowledge acquired by our experts. With no travel constraints, our experts are available around the clock worldwide. NOA offers support for everyone, whether you are already a NETZSCH customer or simply interested in thermal analysis or rheology topics. Watch our introduction video here: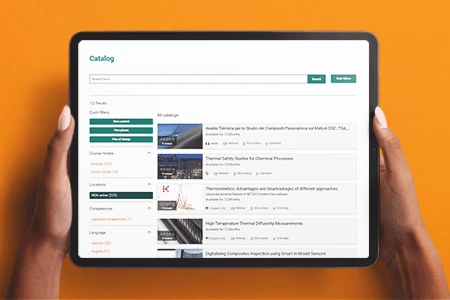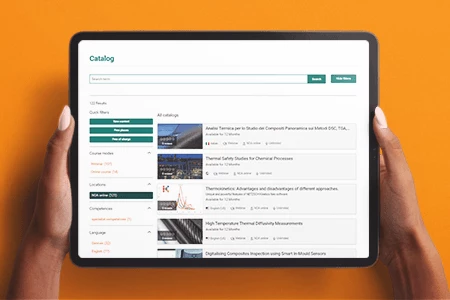 Learn directly from NETZSCH experts: More than 140 courses available and the number is growing!
Experienced NETZSCH specialists have created all of the courses available at NOA. The number of courses is constantly expanding. Currently, there are more than 140 courses in 9 languages available. They cover a wide range of topics related to Thermal Analysis and Rheology: Choose between different applications like Polymers, Ceramics & Glass or Pharma. Or select special product training like on Rheometers, DSC, STA, TGA or DIL. Courses typically include theoretical basics, influential factors and information about how to start a measurement and how to evaluate a standard sample. For many of the courses, you will receive a certificate of completion.
Flexible online learning fully adapted to the learners' needs
Learners will have the ability to choose a course that matches their interests and level of experience. Whether your level of knowledge is beginner, intermediate or advanced, at NOA you can quickly find the appropriate course using the filter function. Inflexible course times at distant locations are now a thing of the past. You can use NOA around-the-clock: where and whenever you like.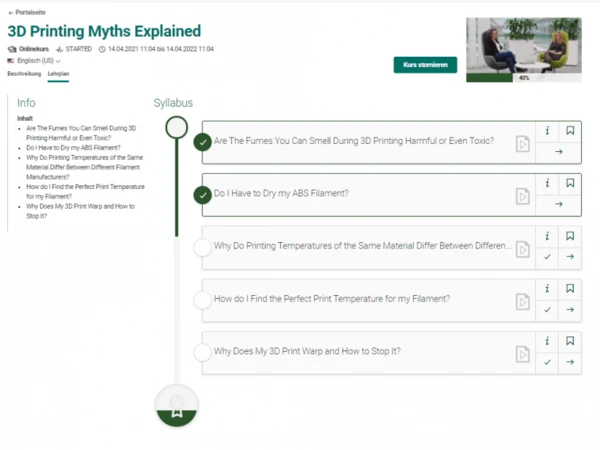 Benefits of the NETZSCH Online Academy at a glance:
More than 140 courses
9 different languages
Most courses free of charge
Learn directly from our experts
Learn whenever and wherever you like
Choose between beginner, intermediate and advanced level
Register fast to make use of the introductory offer
As an introductory offer, we are providing access to one of our top courses for one year free of charge to the first 10 people who register at NOA. Just follow this link to register, take part in our draw and see how easy it is to access our e-learning platform: