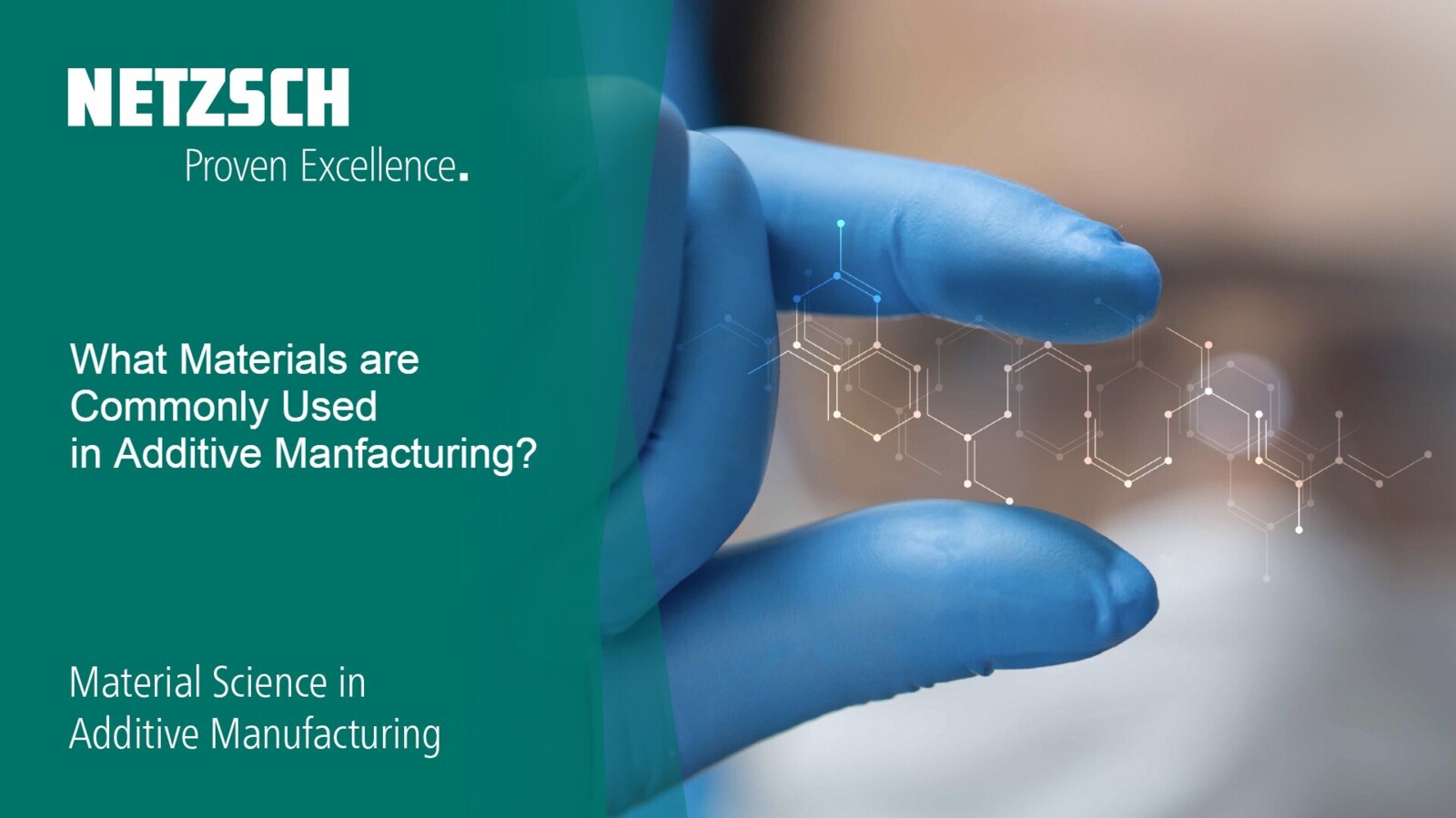 28.04.2021 by Milena Riedl, Dr. Natalie Rudolph
Material Science in Additive Manufacturing: Which Materials are Commonly Used?
Before we dive into the material science of processing materials with different Additive Manufacturing technologies, we introduce common material groups, distinct molecular structures of material classes as well as discuss other materials used for non-technical applications.
In the basic section of our "Material Science in Additive Manufacturing" video series, the focus was on understanding the different Additive Manufacturing (AM) technologies, process principles, materials, benefits and advantages, including where the different technologies and processes are applied in industry today.
In the advanced section, we will dive deeper and look at the underlying material science as well as the methods suitable to analyze the materials and to optimize processes.
This week's topic: Overview of Materials Used in Additive Manufacturing
Introduction to the common material groups: Thermoplastics, thermosets and metals
Different molecular structure of material classes
Other materials in AM used for non-technical applications of industrial 3D printing
More Additive Manufacturing content by NETZSCH
We took questions related to common 3D printing issues and categorized them into what we call 3D printing myths – common concerns and sometimes misconceptions of this industry.