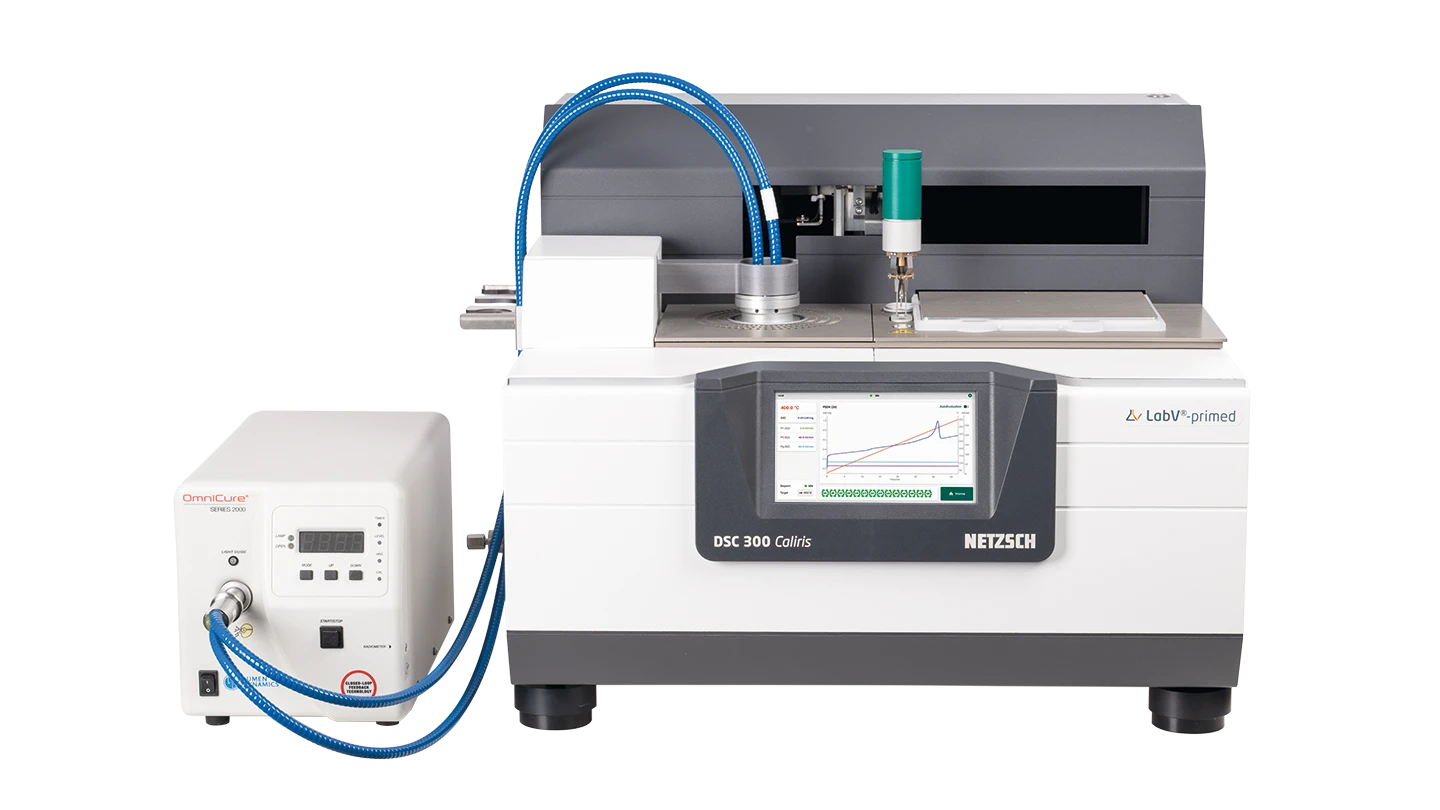 07.06.2023 by Aileen Sammler
Thermal Stability and Curing Behavior of Acrylate Photopolymers for Next Generation Additive Manufacturing
Additive manufacturing (AM) of plastics is one of the most promising technologies in the 21st century. Near-unlimited design freedom allows the technology to be utilized in a broad range of industry sectors, such as the medical field, consumer goods and the automotive industry.
In 2021, photopolymers or UV-light activated polymers ranked second behind polymer powders in AM materials sold worldwide, with a market share of 25.2%.[1] This market share can be explained by the utilization of these materials in AM technologies such as Material Jetting and Vat Photopolymerization, which demonstrate a high maturity and distribution within the private sector as well as industrial applications. (Source: Wiley Online Library)
Learn All About the Fascinating World of Additive Manufacturing!
At NETZSCH Analyzing & Testing, we have witnessed a surge in the number of customers from the Additive Manufacturing industry who are turning to our cutting-edge equipment to select the best materials and refine their processes. Learn from different case studies and see how you can transfer the insights gained for your application!
Register for our newsletter feed and learn about how to
determine the window of PBF to optimize your printing process.
get a deep understanding of the rheology needed to produce your own filament.
dive into the effects of fillers in various AM processes.