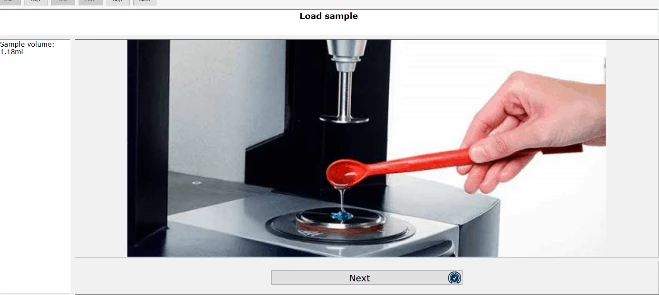 14.04.2020 by Dr. Shona Marsh
Making Your Rheology Life Easier – rSpace Kinexus Software
Learn more about how the Kinexus rSpace software can make your rheological measurements easier, whether you are new to rheology or an experienced rheologist!
Intuitive Software
Whether you are a new user or an experienced rheologist, the software is completely flexible and customizable to your needs. Using building blocks called 'actions' you can include instructions (written, image or video) and unique prompts to make SOP test methods. These give you complete control with just a press of one button – start!
Simulation Mode
A very clever and useful feature of the software is that you can operate in simulated mode. You can test your custom-made methods, practice with the software and analyze results without having to be connected to the instrument. The simulation will generate data so you can even check your bespoke sequences are working in the right way offline.
Complete Sample History
From the moment you load a sample through to unloading and cleaning, data is captured and stored within the results file. Comparisons can be seen before you even perform a measurement. Everything you choose to do to the sample is recorded with time stamps providing a historical audit trail.
rFinder
rFinder is a helpful search engine within the software. From here, you can find previous results and reports, alternative table and chart templates, standard rheological analysis models and a complete searchable list of inbuilt sequences and solutions to problems.