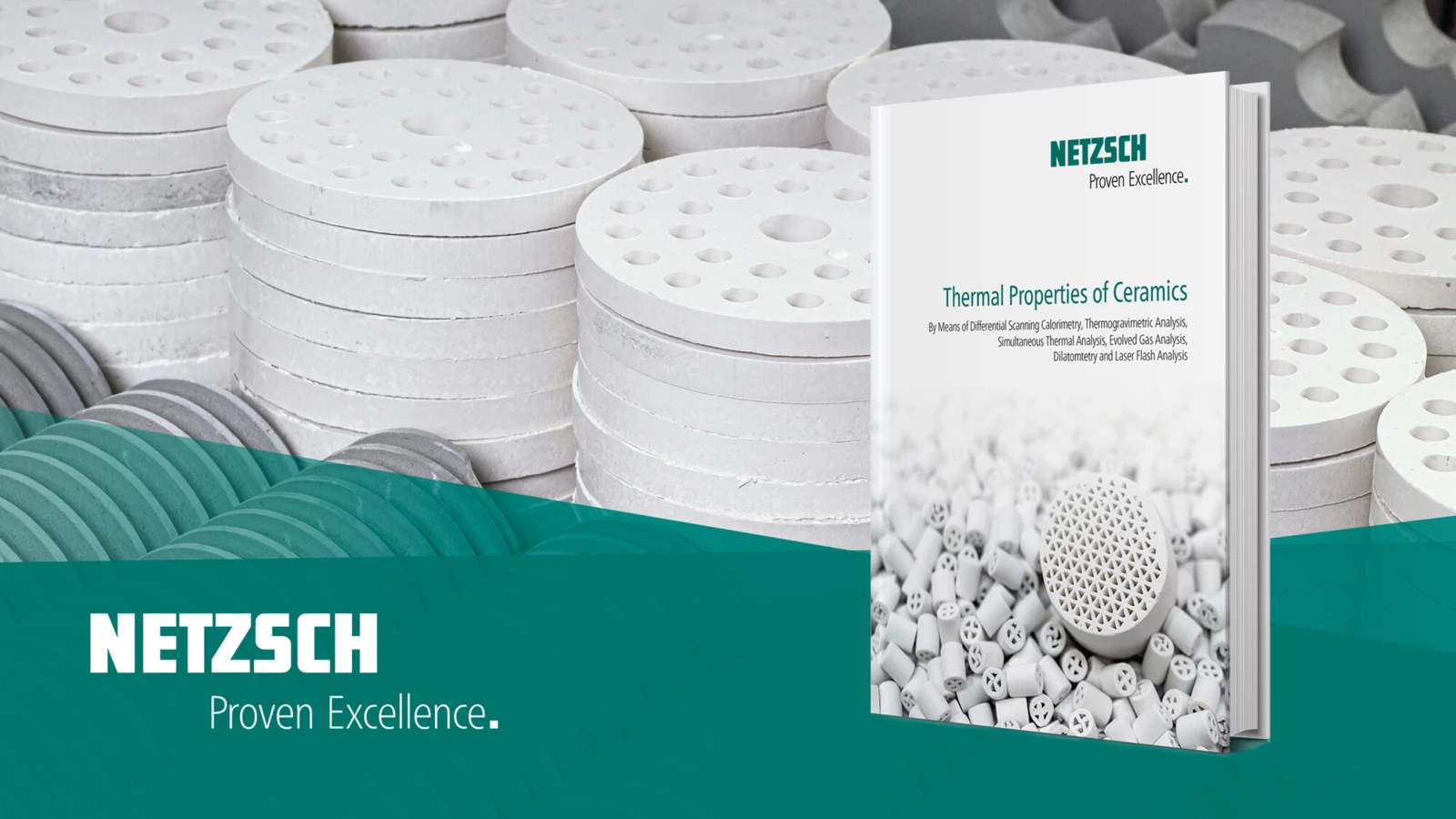 08.11.2021 by Aileen Sammler
Comprehensive Overview of the Thermal Properties of Ceramics
Do you know everything about your ceramic materials? Download your free digital copy covering a wide range of ceramic applications.
'Ceramics' is a collective term for traditional stoneware and tableware, building materials and raw materials that are composed of silicates, oxides and other high-melting-point inorganic compounds. In addition, glass, structural ceramics, tribological ceramics, and electrical ceramics are also included nowadays.
Thermoanalytical methods have always played an important role in the investigation of raw materials, the optimization of manufacturing processes and the characterization of finished products.
Learn more in our eBook! The free eBook begins by introducing the most common thermal analysis methods for characterizing specific properties of the ceramics material group, and then goes on to outline a wide range of different applications. Download the eBook hereand discover ceramic applications such as:
…and many more!
Also, find different measurement examples on our website: Ceramics & Glass
An overview of all our existing hardcover books, paperbacks and eBooks dealing with Thermal Analysis and Rheology can be found here.