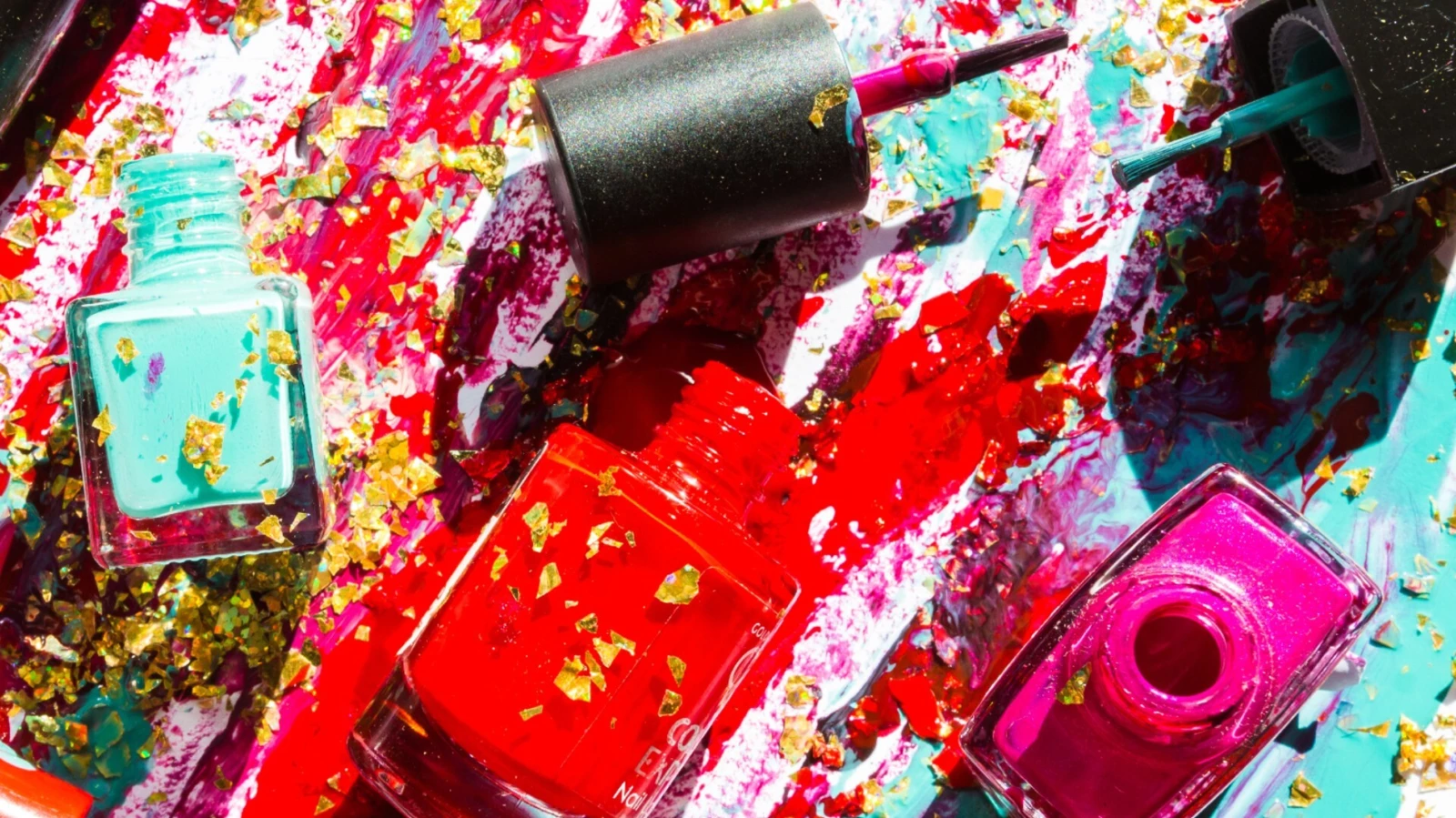 20.05.2021 by Dr. Shona Marsh, Milena Riedl
Rheology: The Reason for Beautiful Nails
In the last few years, the nail polish industry has really opened up its beauty box of tricks and on the market today. Surely there must be some exciting science behind it all? Learn about curing and the influence of pigment – all measured with a Kinexus Rotational Rheometer!
To name but a few, we see nail polishes with "magnetic, gel, matte, glitter, crackle, stamping, quick-dry, caviar, sponge, color changing, leather and sandy" effects. There are also nail polishes with kale, silk and nylon extracts! It really has turned into an art form.
However, in order for us to appreciate the wonders of these magical nail polishes, surely there must be some exciting science behind it all? Many may have wondered and been fascinated by these different effects and thought it would be a good idea to finally look into why stamping polish "stamps", why crackle polish "crackles" and why UV nail polish "cures"…
Different types of gel polishes cure differently
Believe it or not, there are varying degrees of curing gel polishes; those that are displayed in your local retailer as 'daylight curing' polish, those 'hybrid' gels that can be bought from your local shopping centre and then, of course, those 'soak-off' gels in potted jars found only in your local beauticians! Both the hybrid and soak-off gels require the use of a "UV lamp" to cure. The difference being that the hybrid gels incorporate similar solvents and additives as regular nail polish, allowing them to soak off faster and possess a lower viscosity for easier application. Traditional gels have a higher degree of cross-linking, resulting in a greater resistance to acetone [1].
How to interpret the results
Based on the results, it can be said that the black gel will be more flexible on the nail and is more likely to be easily removed. Due to the smaller (in strain magnitude) linear viscoelastic region, the glitter gel will exhibit more brittle properties and may also be harder to remove. It is instances like these where rheology can be employed as a useful tool in determining differences and characterizing products that will be noticeable and important to consumers.
This blog has focused on curing nail polish and the influence of pigment. However, the rheology of nail polishes builds up a picture of how the material behaves in use. Just like paints, nail polishes exhibit thixotropic properties – the properties that most importantly give you that nice smooth and even surface finish.