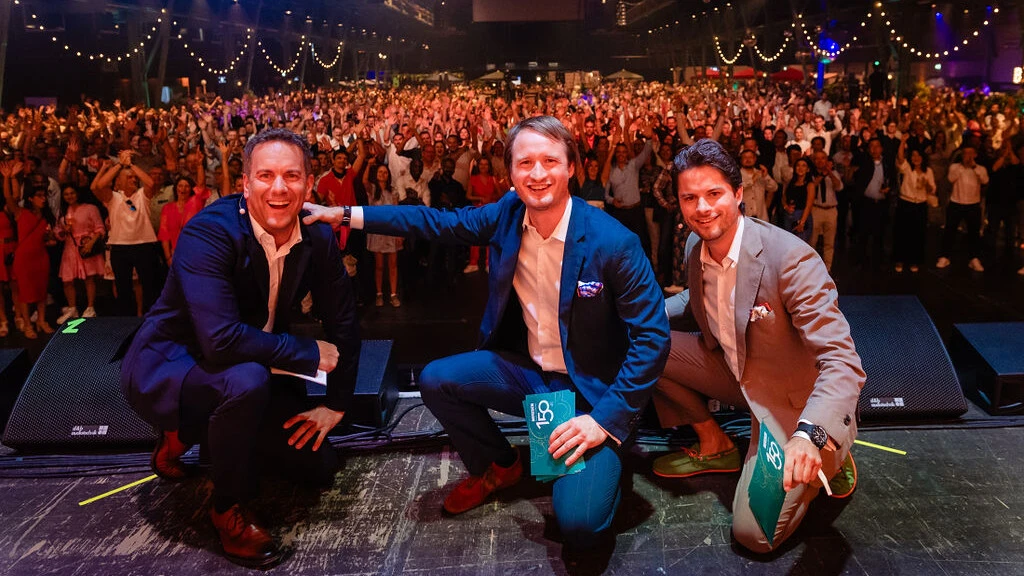 25.07.2023 by Aileen Sammler
150 Years of NETZSCH
Employees from Europe and Africa Celebrated a Great Anniversary Event in Munich
What began 150 years ago in a small workshop has developed into an internationally active group of companies. Many milestones have shaped our company´s history in a very special way and ensured that NETZSCH is able to celebrate a great company anniversary in 2023. How to celebrate this special anniversary? With everyone, of course!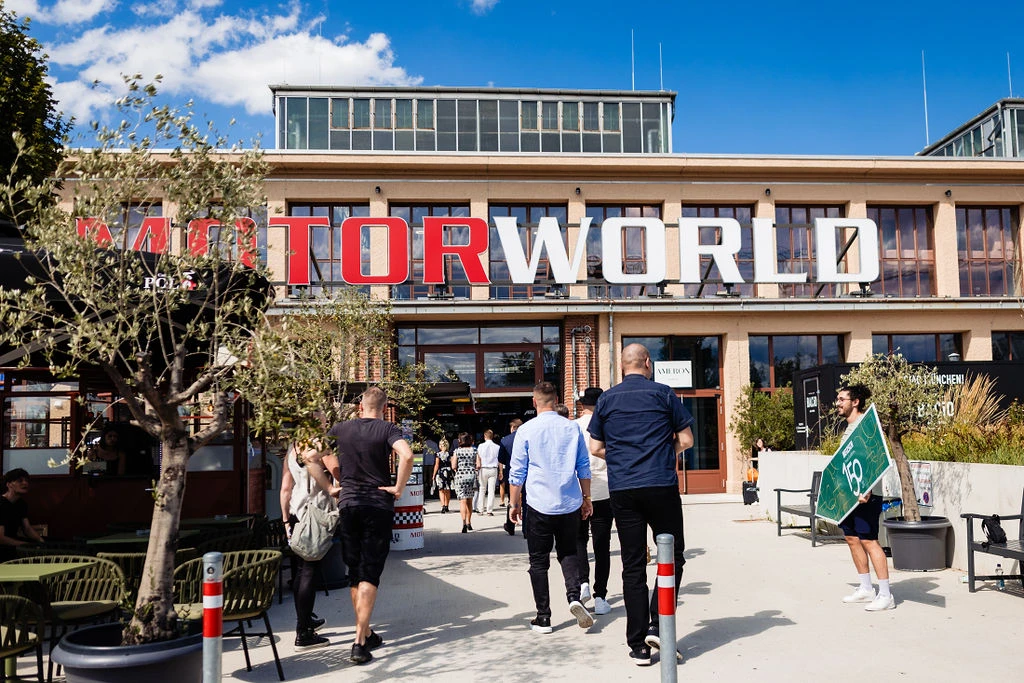 Motorworld Becomes NETZSCHWorld
On July 22, 2023, nearly 3000 guests – colleagues from all over Europe and Africa with one companion – celebrated an impressive anniversary at the Motorworld in the Bavarian capital of Munich.
The German event was NETZSCH's sixth and thus the last one after the great celebrations at the locations in South East Asia, North America, India, Brazil and China.
Before the official ceremony began, many guests took the opportunity to visit the impressive exhibition of exclusive car brands on the festival grounds with more than 17,000 sqm.
Welcomed by the Global Management Team and the "Egertaler" brass band from Selb, the guests entered the NETZSCH Plaza – decorated as a large beer garden with culinary delicacies of the German and Austrian cuisines. Of course, traditional tapping of the barrel was not to be missed.
The opening ceremony in the 5,000 square meter market hall was the first highlight of the evening. Moritz NETZSCH, Paul NETZSCH, Jens Niessner (Managing Directors of the NETZSCH Group), Dr. Jürgen Blumm, Andreas Denker and Ingo Rädisch (Business Unit Managers of the three Business Units) warmly welcomed the guests in six languages. An opening movie presented a review of the previous international anniversary events.
During the evening, all guests had the chance to explore the extensive grounds and take part in numerous activities and entertainment. One of the highlights was the exhibition on the NETZSCH history, where guests could view photos and found objects as well as exciting videos of contemporary witnesses. In the adjacent cinema room, five colleagues from the NETZSCH Group talked in home story videos about their connection to the company. And those who wanted to know more about the company's future plans were able to meet Moritz and Paul NETZSCH at the NETZSCH Live Talk.
Throughout the grounds and especially on the food truck lane, guests embarked on a culinary world tour - all in the spirit of our international ties and cosmopolitanism. And more highlights followed:
NETZSCH presented the new anniversary film for the first time. Afterwards, the main party was opened by "The Razzzones", followed by the party band "Geile Zeit" and DJane Beatrix, who thrilled the guests with her electrifying violin parts.
The anniversary event in Munich was more than a celebration full of enthusiasm. It also reflected the solidarity and team spirit of the worldwide NETZSCH family.
#150yearsofNETZSCH #netzschfamily #ProvenExcellence