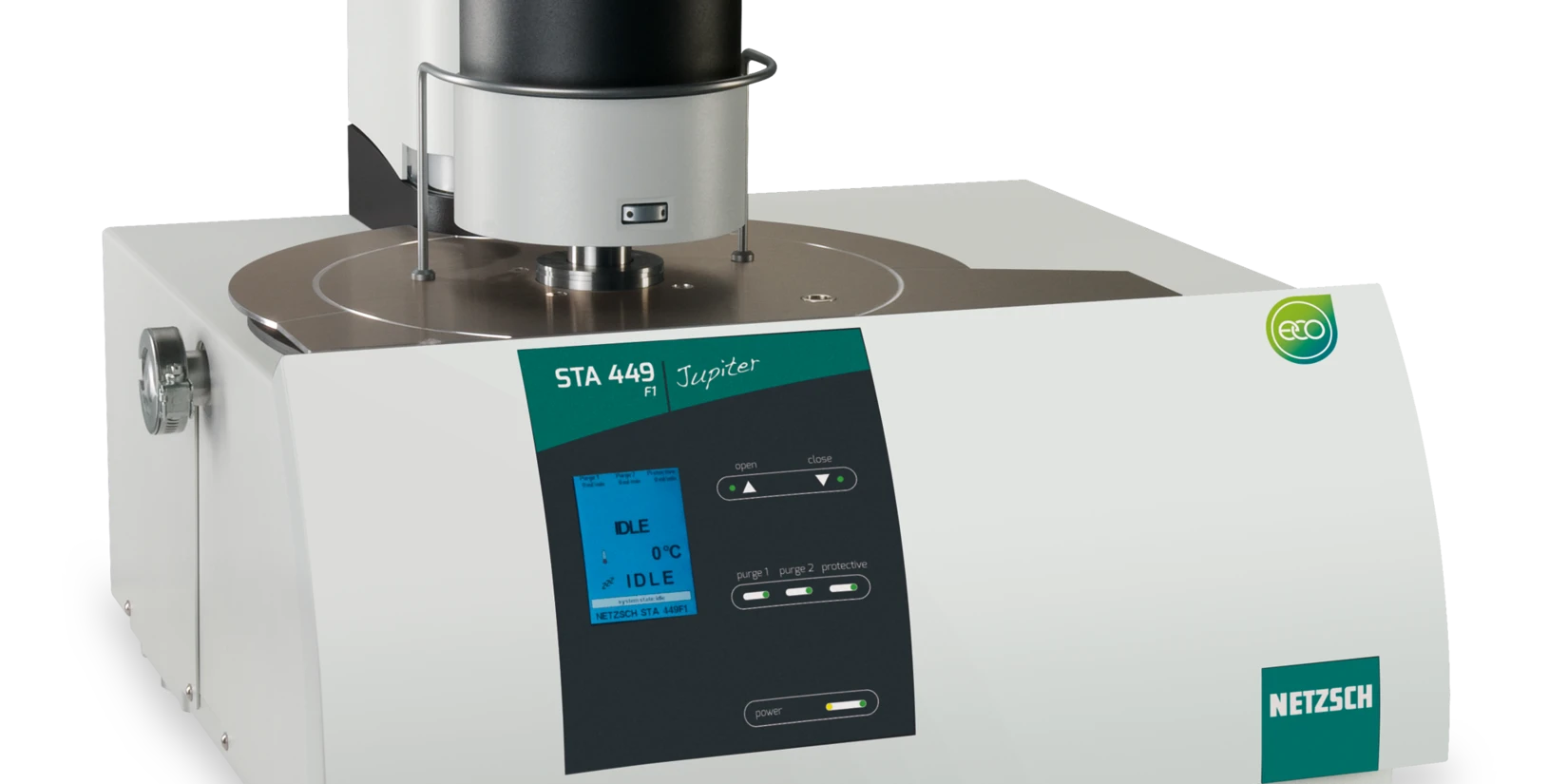 STA/TG-DSC
Синхронный термический анализ (Термогравиметрия и ДСК)
Одновременное использование термогравиметрии (ТГ) и дифференциально-сканирующей калориметрии является простейшим примером СТА прибора, позволяет получать больше информации, чем при использовании двух отдельных приборов.
Условия эксперимента для ТГ и ДСК сигналов полностью совпадают (одинаковая атмосфера, скорость потока, давление паров образца, скорость нагрева, термический контакт с тиглем и сенсором, излучение и т.д.)
Лучший анализ сигналов, т.к. в любой момент доступны два и более набора данных, описывающих поведение образца, что позволяет отличить фазовый переход от реакции разложения, реакцию присоединения от конденсации, реакции пиролиза, окисления и горения, и т.д.
Самого начала своего существования компания NETZSCH-Gerätebau GmbH отдает высокий приоритет разработкам и дальнейшей оптимизации своих СТА приборов, занимающих на данный момент лидирующие позиции на рынке исследовательского оборудования благодаря их превосходным характеристикам.
СТА приборы компании NETZSCH оснащены соответствующим инструментарием и необходимыми стандартами для ТГ и ДСК (см. соответствующие разделы).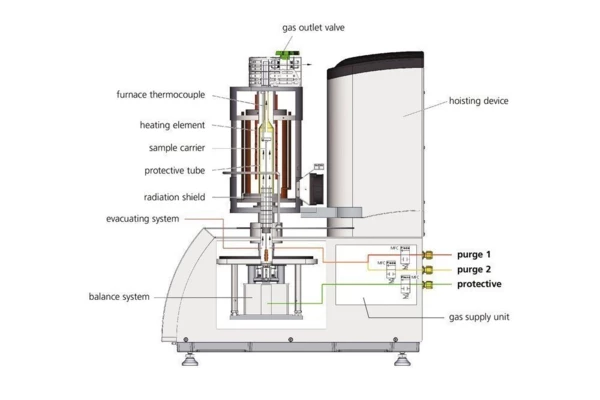 The advantages are obvious:
The test conditions are perfectly identical for the TGA and DSC signals (same atmosphere, gas flow rate, vapor pressure on the sample, heating rate, thermal contact to the sample crucible and sensor, radiation effect, etc.). Furthermore, sample throughput Is improved as more information can be gathered from each test run.
More Details about this method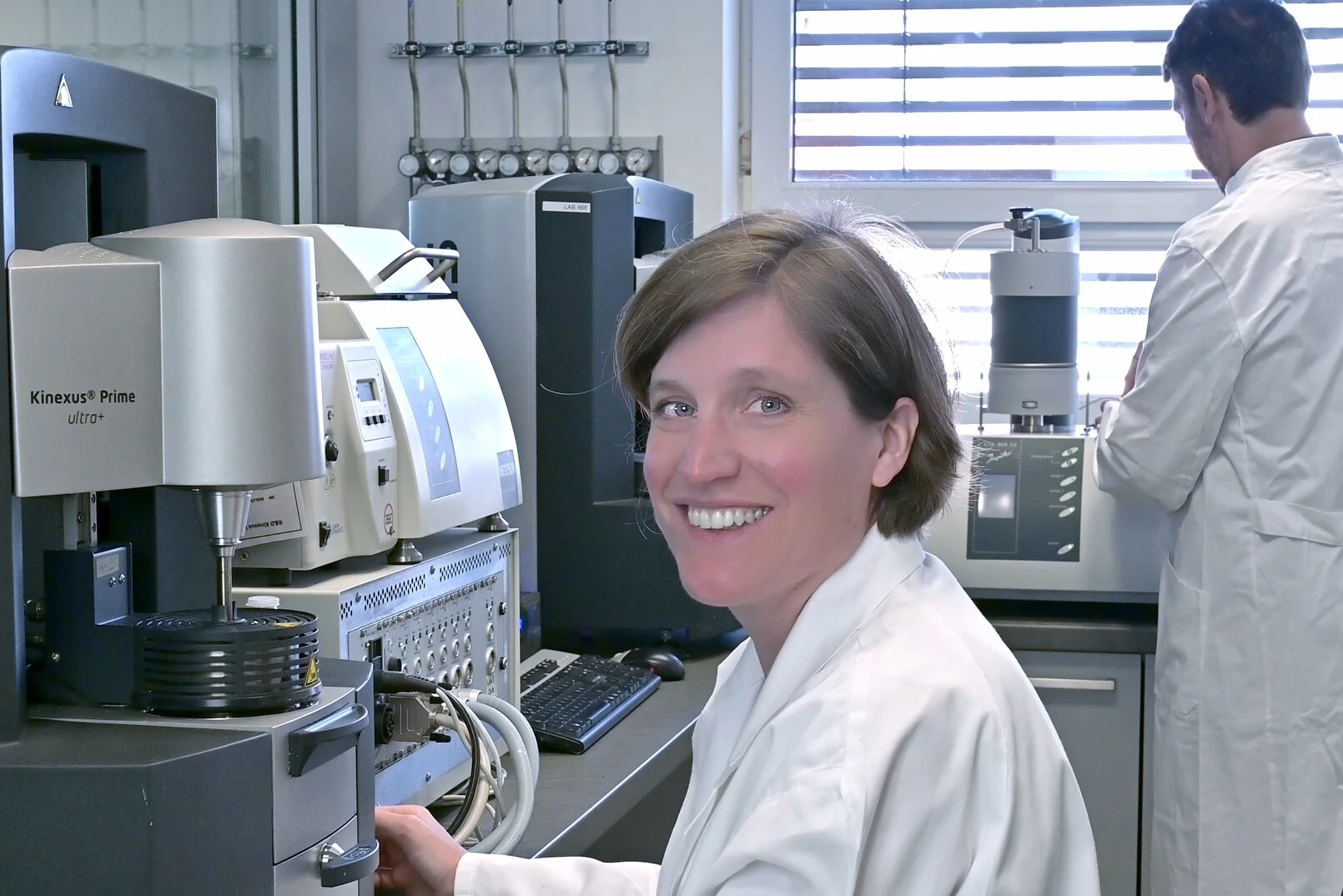 MEASUREMENT WANTED?
Our NETZSCH applications laboratory is providing contract testing services for a wide range of industries and research centers. It is equipped with state-of-the-art testing instruments allowing for a variety of thermal analysis measurements to be carried out.
Consult with the experts in our applications labs to choose the best-suited measuring method for your specific needs.