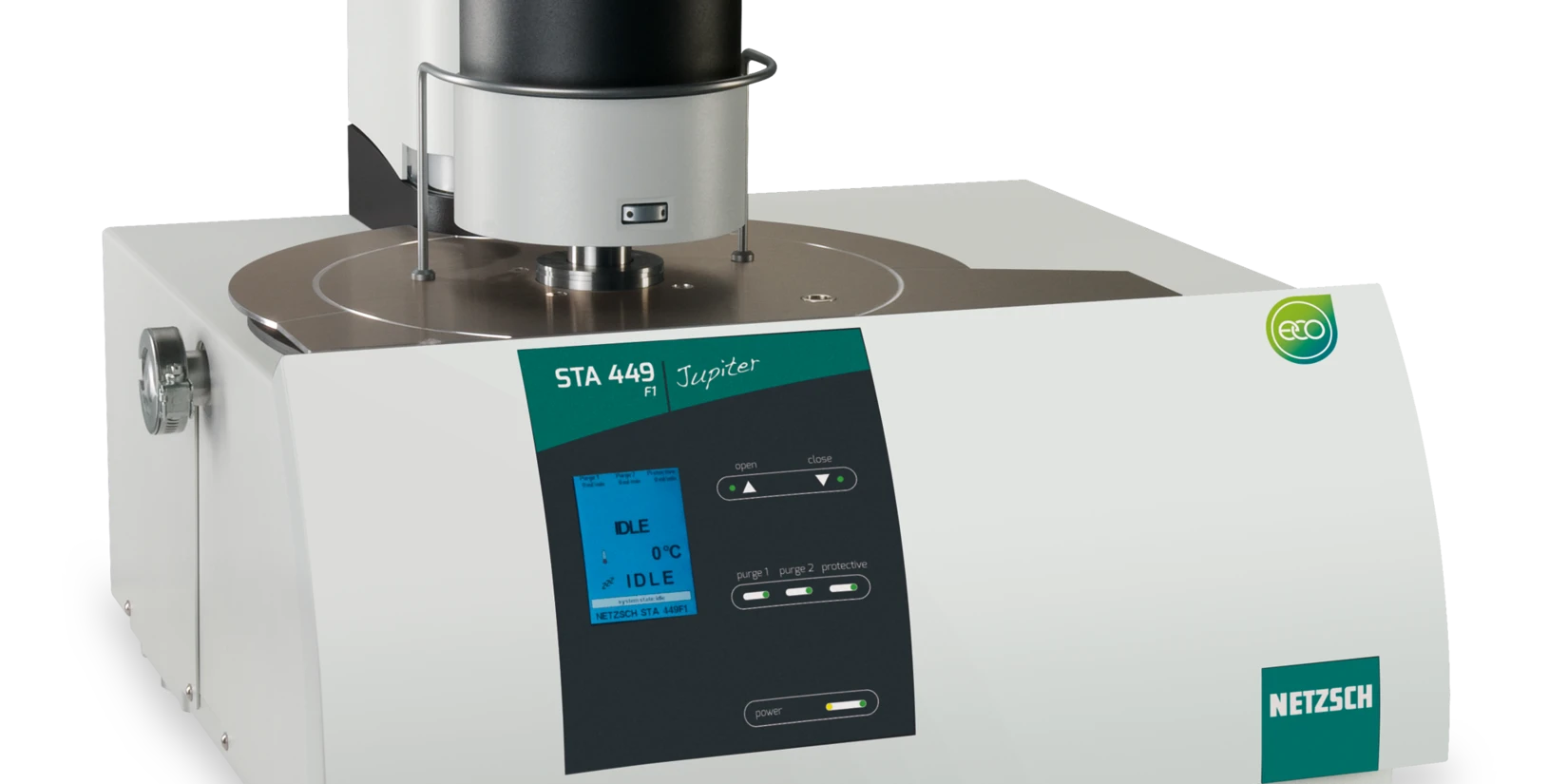 STA/TG-DSC
Termogravimetria – Calorimetria Exploratória Diferencial Simultâneas (STA/TG-DSC)
A aplicação simultânea de Termogravimetria (TG) e Calorimetria Exploratória Diferencial (DSC) de uma única amostra em um instrumento STA, produz mais informações da amostra do que se fazer duas medições separadas em dois instrumentos diferentes:
As condições de ensaio são perfeitamente idênticas para os sinais de TG e de DSC (mesma atmosfera e taxa de fluxo, mesma pressão de vapor sobre a amostra, mesma taxa de aquecimento, mesmo contato térmico para o cadinho de amostra e o sensor, mesmo efeito de radiação, etc).
A análise dos sinais é melhorada, uma vez que dois ou mais conjuntos de informações relativas ao comportamento da amostra estão sempre disponíveis simultaneamente (a diferenciação entre a transformação de fase e decomposição, entre as reações de adição e de condensação, o reconhecimento de pirólise, oxidação e reações de combustão, etc).
Desde os primeiros anos de sua existência, a NETZSCH-Gerätebau GmbH tem dado grande prioridade ao desenvolvimento e otimização contínua de seus Analisadores Térmicos Simultâneos; hoje, estes têm assumido uma posição de liderança no mercado, como resultado de sua excelente tecnologia.
As respectivas normas do instrumento e de aplicação para TGAe DSC (ver respectivas seções) são, naturalmente, também respeitadas pelos instrumentos STA da NETZSCH.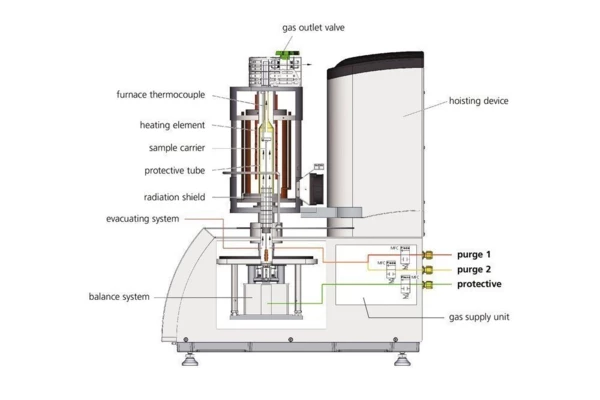 The advantages are obvious:
The test conditions are perfectly identical for the TGA and DSC signals (same atmosphere, gas flow rate, vapor pressure on the sample, heating rate, thermal contact to the sample crucible and sensor, radiation effect, etc.). Furthermore, sample throughput Is improved as more information can be gathered from each test run.
More Details about this method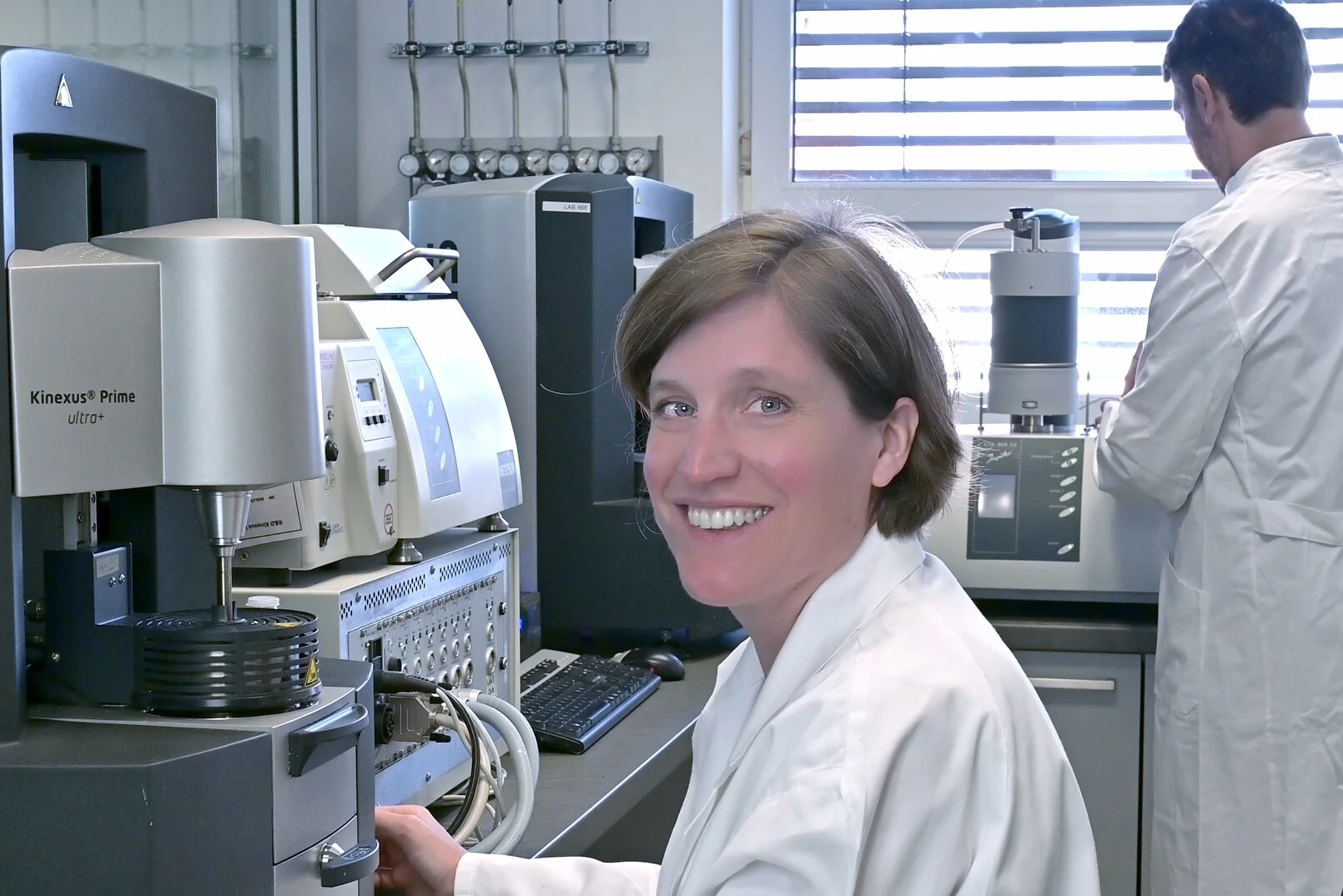 MEASUREMENT WANTED?
Our NETZSCH applications laboratory is providing contract testing services for a wide range of industries and research centers. It is equipped with state-of-the-art testing instruments allowing for a variety of thermal analysis measurements to be carried out.
Consult with the experts in our applications labs to choose the best-suited measuring method for your specific needs.