Glossary
Carbon Black
Temperature and atmosphere (purge gas) affect the mass change results. By changing the atmosphere from, e.g., nitrogen to air during the TGA measurement, separation and quantification of additives, e.g., carbon black, and the bulk polymer can become possible.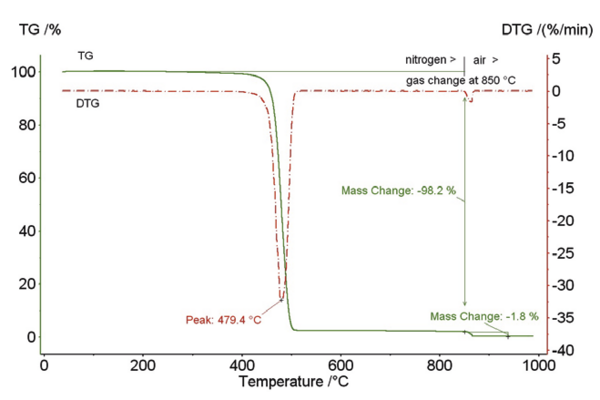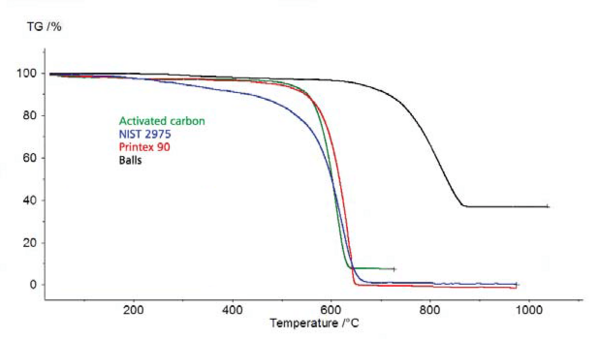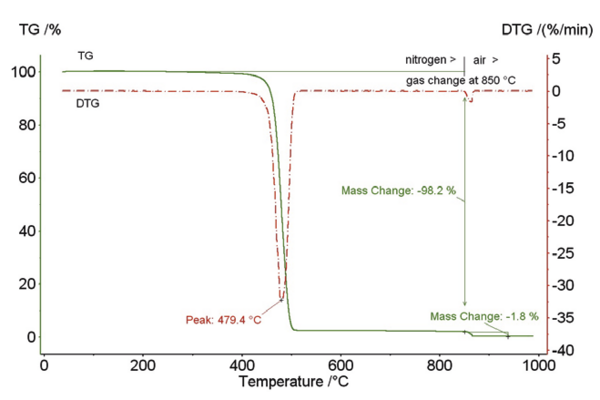 Figure 2
The surface of the carbon black determines the combustion behavior (in oxygen atmosphere). The larger the surface area, the smaller the particle size, the lower the combustion temperature or the faster the combustion takes place at a defined temperature (see figure 2).
Due to this combustion behavior, it is in many cases possible to distinguish between added carbon black and pyrolytic carbon. Therefore, the TGA can be used to determine the carbon black content – even in polymers which form pyrolytic soot.