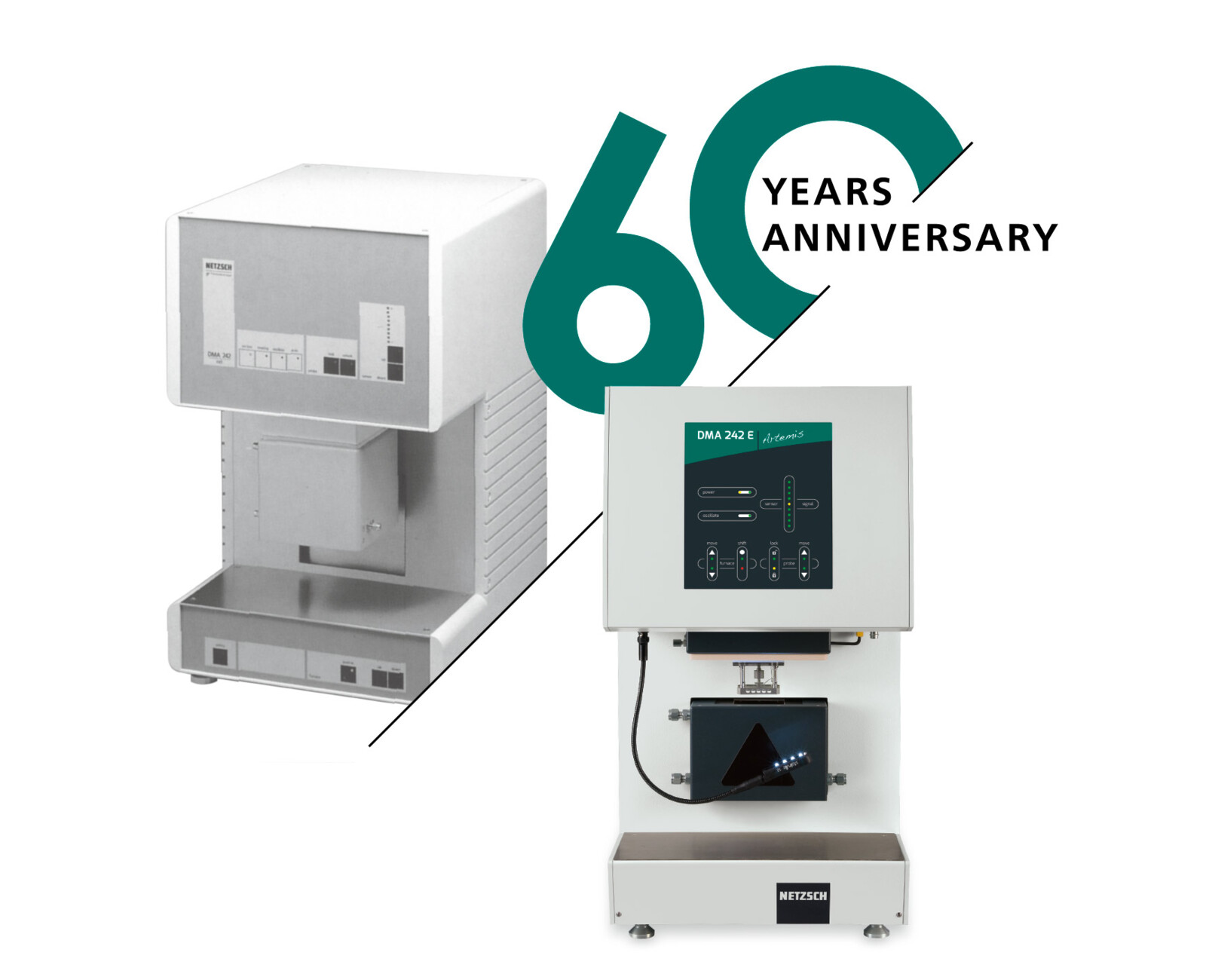 24.10.2022 by Aileen Sammler
60 Years of NETZSCH-Gerätebau: The DMA In Use at DELO
Learn how DELO Industrie Klebstoffe GmbH uses Dynamic Mechanical Analysis (DMA) to measure the mechanical behavior of cured adhesives.
We are continuing with our year-long celebration of the 60th anniversary of NETZSCH-Gerätebau GmbH! In October, our focus is all on Dynamic Mechanical Analysis (DMA). Read below about how the NETZSCH DMAs 242C and 242E are employed at DELO, a leading manufacturer of industrial adhesives, for quality assurance and research & development.
As an owner-managed company, DELO, headquartered in Windach near Munich, Germany, has been providing customized special adhesives and instrument systems for applications in high-tech industries for 60 years – from automotive and aerospace to optoelectronics and electronics. The possible applications for the adhesives are extremely varied: From light- and thermal-curing adhesives to low-temperature-curing, aerobic-curing or 2-component adhesives, to name just a few.

The Collaboration between NETZSCH and DELO
The collaboration between NETZSCH and DELO began already in 2007 when the adhesive specialist aquired a DMA 242 C. One of its first applications was the evaluation of the damping behavior of adhesives in the speaker bonding of smartphones. This included, among other investigations, drop tests on speakers and determination of the damping behavior of the adhesive.
Over the years, the collaboration between our two family businesses intensified. Today, DELO uses eight type E and C DMA 242s by NETZSCH: For the development of new adhesives, three DMAs stand at the ready in the Development Department. No less than four analyzers are in use almost around the clock for individual customer projects. DELO employs an additional instrument each for simulation calculations, quality assurance and output control for high-tech adhesives. Another dynamic-mechanical analyzer will be put into operation there before the end of November 2022.
The Usage of DMA to Measure the Mechanical Behavior of Cured Adhesives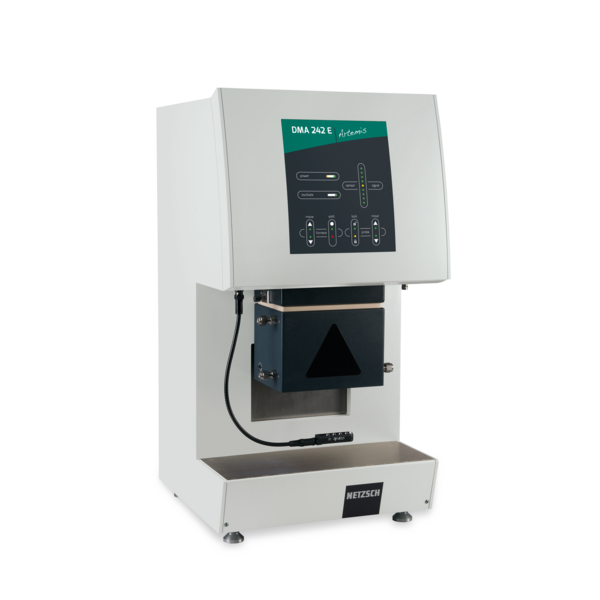 DELO uses the analyzers to measure the mechanical behavior of cured adhesives across a broad temperature range from -80°C to 250°C. Among other things, standard measurements are performed in tensile and 3-point bending deformation modes. Recently, this Bavarian family-owned company also started to use the NETZSCH DMA for the application of so-called TTS measurements for the extrapolation of mechanical properties to high and low frequencies.
TTS is the abbreviation for "Time Temperature Superposition". The special feature here is that the measurement is only carried out in a narrow frequency range; for example, from 1 Hz to 10 Hz. By employing the TTS function that is available in the NETZSCH Proteus®® software, measured values can be simulated for a much broader frequency range, such as the Young's modulus at 10,000 Hz. Mechanical measurements are not possible at these very high frequencies, which is why they have to be simulated.
"Some of the instruments run around the clock at our company. We are very satisfied with the quality and especially the technical and application support; otherwise, we would not have so many NETZSCH DMAs in use," reports Dipl.-Ing. Andreas Häckel, Deputy Head of Analytics at DELO. Andreas Häckel has already been working for the adhesive specialist since 2005. At the beginning of his work, he developed radical-curing adhesives and, among other things, used the first NETZSCH DMA in this context.
Mr. Häckel, thank you very much for your insights into the world of adhesive analysis!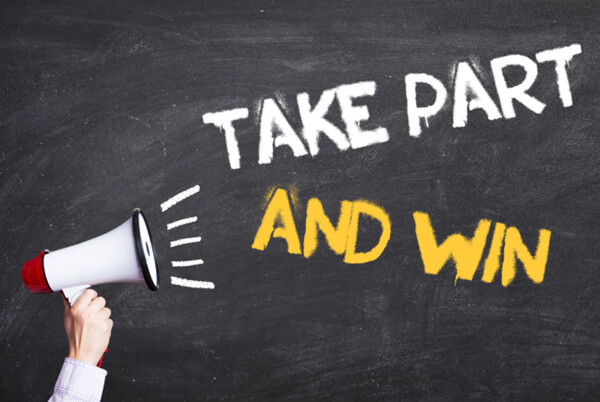 Take Part in our Raffle!
Who has the oldest DMA still in use?
Send your entry including a short story, photo and serial number to NGB_Marketing@NETZSCH.com.
Win a voucher** in the amount of 1,500 €, redeemable for such transactions as the purchase of a spare part or accessory, the booking of a customer training session (on-site, online, NOA) or contract testing, the commissioning of a repair, or the purchase of one of our analyzers. Entry deadline is November 10!
**The voucher is company-specific and can only be redeemed for a product or service. It is not possible to receive cash payment nor to transfer to third parties. In Germany, the voucher is to be regarded as "gross" for tax purposes.