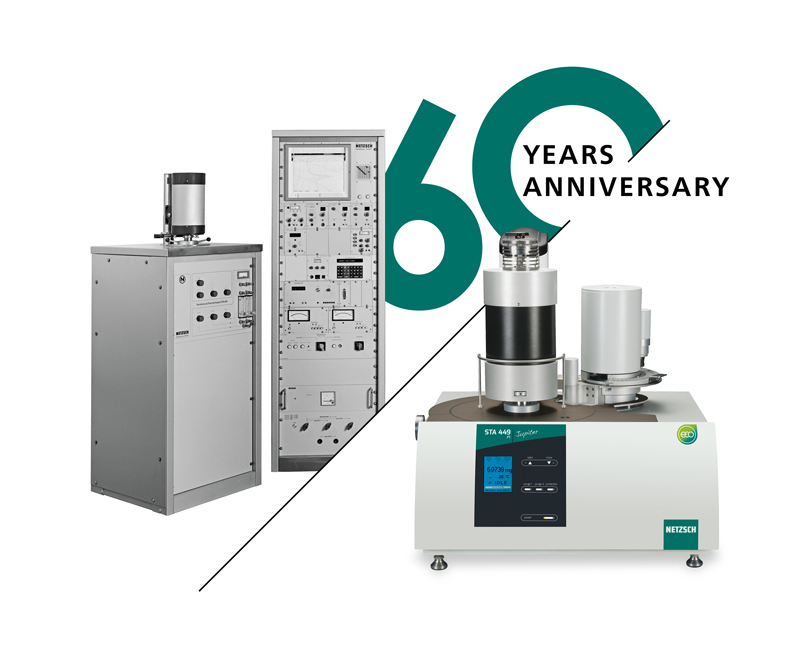 14.02.2022 by Martin Steinbrück, (KIT), Aileen Sammler
KIT and NGB – 35 Years of Successful Cooperation
NETZSCH has been accompanying Dr. Martin Steinbrück (Karlsruhe Institute for Technology) for more than 35 years. He already had his first points of contact with our STA during his studies.
A contribution by Dr. Martin Steinbrück, KIT (Karlsruher Institute for Technology, Institute for Applied Materials)
Dr. Martin Steinbrück studied chemistry at the Friedrich-Schiller University in Jena, Germany, and received his doctorate in natural sciences in 1990. Since 1991, he has been employed at the Karlsruhe Institute for Technology (formerly Research Center Karlsruhe, FZK). During this time, he worked mainly in the field of nuclear safety research. Dr. Steinbrück is head of the High-Temperature Materials Chemistry Group at the Institute for Applied Materials. This work group enjoys world-renowned expertise in the field of high-temperature OxidationOxidation can describe different processes in the context of thermal analysis.oxidation and corrosion of materials for energy technology. Application fields extend to gas turbines as well. The group has thermal analysis instruments for the high-temperature range, allowing materials to be characterized in defined atmospheres up to 2000°C.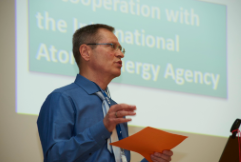 Dr. Martin Steinbrück is also head of the KIT QUENCH project, dealing with the hydrogen source term and coolability upon quenching of a superheated core within the KIT nuclear safety program. His particular interest is material behavior along with the oxidation of and the interactions between the different core components at very high temperatures. Dr. Steinbrück is the organizer of the annual international QUENCH workshop. He has published approximately 150 referenced journal articles and book chapters.
NETZSCH-Gerätebau GmbH has been accompanying Dr. Martin Steinbrück for more than 35 years. He already had his first points of contact with our STA in particular (simultaneous thermal analysis) during his studies.
"I first made contact with NETZSCH in the 1980s during my studies and doctorate at the Friedrich Schiller University in Jena, Germany. At that time, I was privileged to witness the setup of an STA 429 in solid-state chemistry. Along with the STA itself, the HP computer was an absolute highlight at the University in Jena at that time since delivery of PCs from the West to the East was forbidden, except for use as control and measurement equipment. The PC was often "misused" for other purposes during measurement breaks", Dr. Steinbrück recalls with a smile.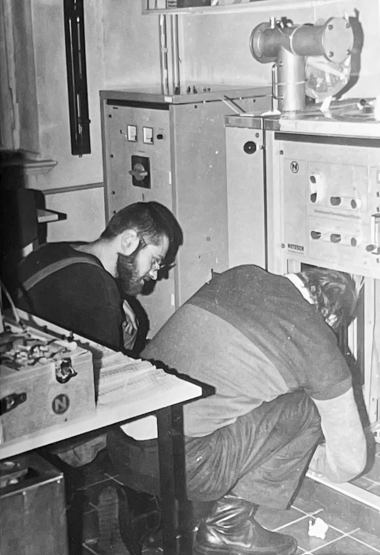 Thermal Analysis Using NETZSCH STA Instruments
Since 1991, Dr. Martin Steinbrück has been working at today's Karlsruhe Institute for Technology, abbreviated KIT. At that time, its name was still Kernforschungszentrum (Nuclear Research Center); later, it was known as Forschungszentrum Karlsruhe FZK (Research Center Karlsruhe FZK); and since 2009, it has been named KIT.
"At the beginning of my career in Karlsruhe, I worked at an institute without thermal analysis, then moved to the Institute of Material Research (IMF-1) in 1996. Already in the 90s, there were two STA analyzers at this institute. They were purchased in the mid-80s. One of the two STAs is still in use today: The STA 409 with double hoist (SiC and vapor furnace) is coupled to a gas supply by Bronkhorst and MS GAM 3000 by IPI Bremen. The second instrument, an STA 409 with canthal furnace, is available now for "dirty" tests or pre-tests before going into the new instruments with new samples.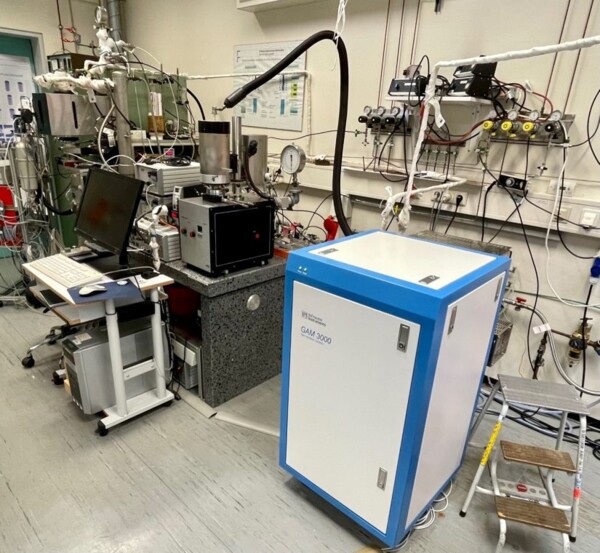 Meanwhile, my work group now has two more STA 449 Jupiter® instruments in use, one of them with a water-vapor furnace and MS Aeolos, the second one in the eco version", Dr. Steinbrück continues. "In consultation with NETZSCH, we made two modifications to the vapor unit: We equipped the outlet with a heated three-way valve in order to stabilize the vapor production already via the bypass. We also use a purge gas mass flow controller (MFC) for gas mixtures with water vapor instead of the built-in rotameter.
I really appreciate the intuitive operation of NETZSCH analyzers. Many things can be quickly and easily changed and replaced without the need for a service technician. And there are few companies offering such proficient customer support and service," explains Dr. Steinbrück.
We are, of course, very happy about such high praise!
NETZSCH instruments are also employed in other work groups at the institute. The "Thermophysics and Thermodynamics" group by Dr. Rohde uses a DSC 204 C and a DSC 404 C (both from 1996), a DSC 404 F1 and DSC 204 F1 as well as a DIL 402 Expedis Supreme for their analyses. Even a high-temperature DIL 402 E and a decades-old LFA 427 are still in use. We are looking forward to further successful years of cooperation!
Editorial Contributions and Specialist Lectures
Over the past decades, Dr. Steinbrück has published more than 30 journal articles as author or co-author on results measured with the help of NETZSCH STA analyzers. He has also regularly given lectures at various scientific events of NETZSCH-Gerätebau GmbH.
"All conferences were extremely well organized and are among the highlights of my business trips," recalls Dr. Steinbrück, and cites as examples:
NETZSCH "THERMAL ANALYSIS" for Highest-Temperature and Nuclear Applications, June 6, 2018, Dresden
CNW 2016 – 2nd Workshop on Thermal Analysis of Ceramics and Nuclear Materials
May 10-12, 2016, Albuquerque, NM, USA
HiTemp 2011 Conference, September 2011, Boston, MA, USA
HiTemp 2012 Conference, September 11-13, 2012, Munich; Germany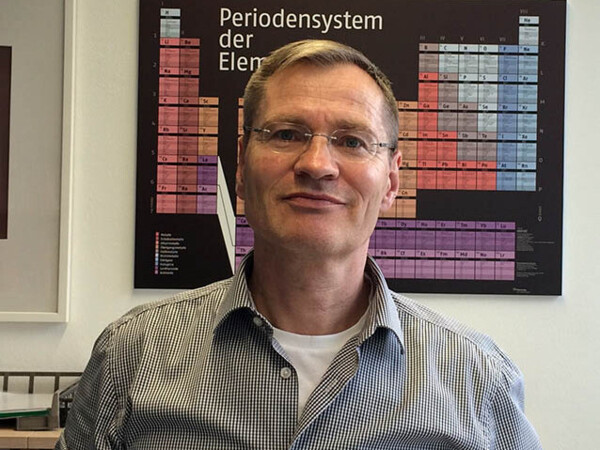 "What I appreciate most about NETZSCH are the robust and easy-to-use analytical instruments featuring high precision along with the really exceptionally good service." Dr. Martin Steinbrück
We don't want to miss this opportunity to thank Dr. Steinbrück for this trusting and innovative cooperation either, and would like to continue this mutually beneficial professional partnership in the decades to come.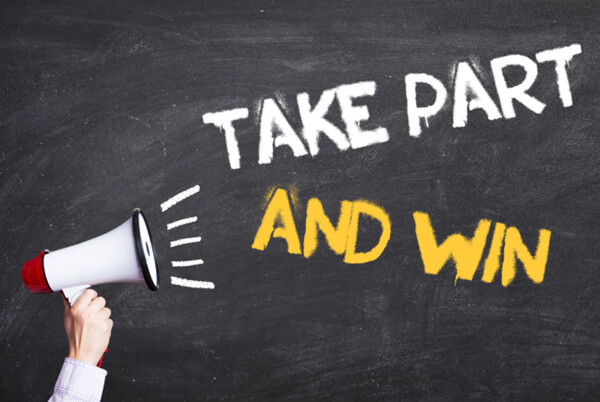 Take Part in our Raffle!
Who has the oldest STA still in use? Send your entry including a short story, photo and serial number to NGB_Marketing@NETZSCH.com.
Win a voucher** in the amount of €1,500, redeemable for such transactions as the purchase of a spare or accessory part, the booking of a customer training (on-site, online, NOA) or contract testing, commissioning of a repair or the purchase of one of our analyzers. Entry deadline is March 9!
Learn more under 60 Years of NETZSCH-Gerätebau GmbH • NETZSCH – the Thermal Analysis Blog (ta-NETZSCH.com) Interested in learning more about Simultaneous Thermal Analysis? Then have a look at our Website and our Company Blog.
**The voucher is company-specific and can only be redeemed for a product or service. It is not possible to receive cash payment nor to transfer to third parties. In Germany, the voucher is to be regarded as "gross" for tax reasons.