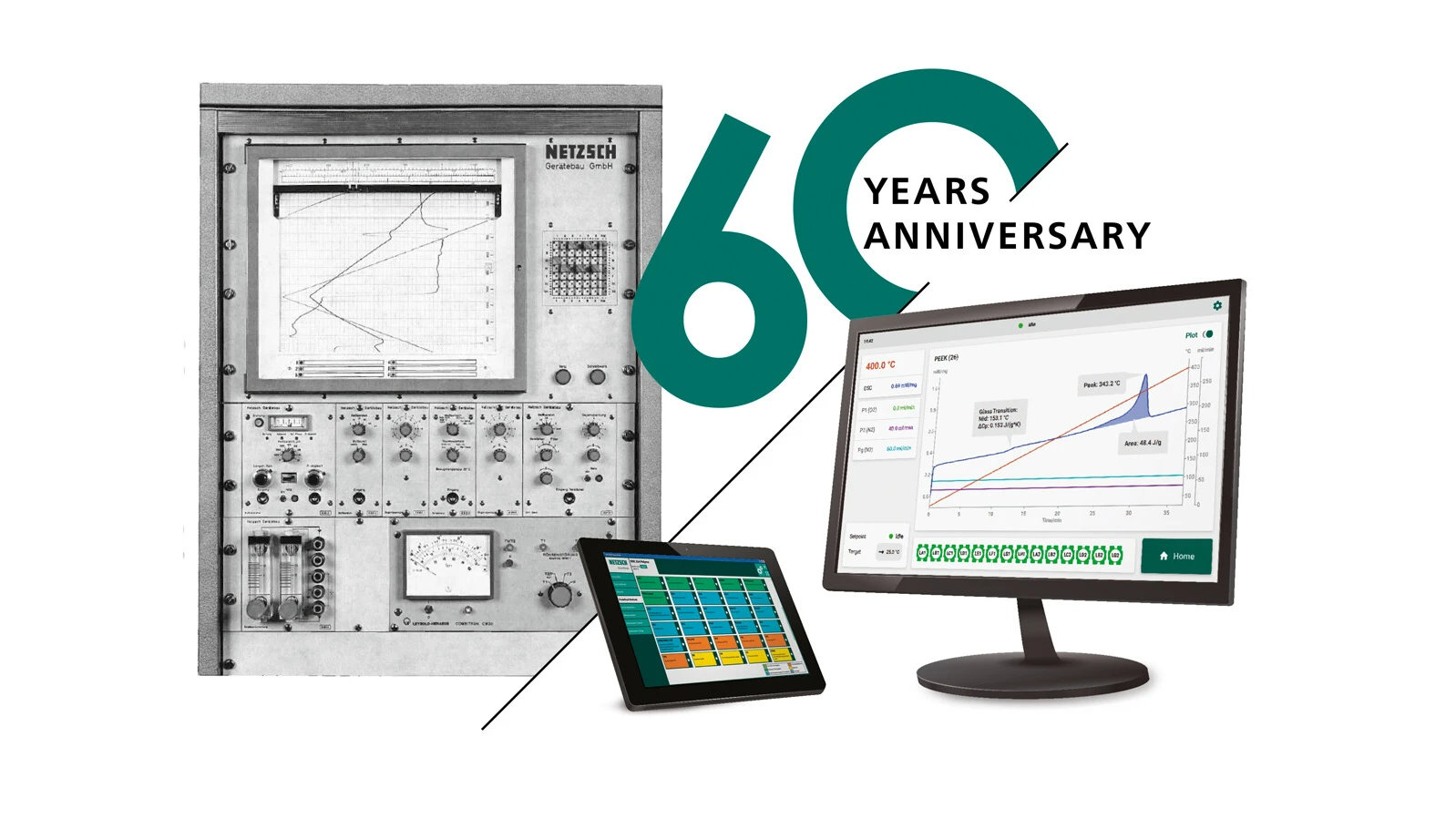 15.12.2022 by Aileen Sammler
60 Years of NETZSCH-Gerätebau: Prediction of Material Behavior with Kinetics Neo
Coming close to the end of our company's year-long 60th anniversary celebration, we'll be sharing insights into the history of our software's development in the month of December. Along with the preparation, execution and evaluation of thermoanalytical experiments, the prediction of the material behavior is also becoming increasingly important. This is where the NETZSCH Kinetics Neo software comes into play!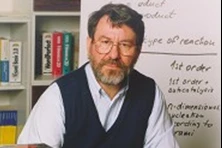 First Kinetics Version Already Available in the 80s
Dr. Johannes Opfermann worked at the University of Jena before joining NETZSCH in 1991. He developed the first version of the Thermokinetics software, which has been steadily improved over the decades and continues to be in further development today.
As with our Proteus®® software, the first Kinetics software was a 16-bit version in the 90s.
Over the years, the software has undergone continuing development in parallel to the new modern computers, operating systems and processors on the market.
In 2002, Dr. Elena Moukhina joined the company – today her main responsibility is the Kinetics Neo Software Business Field. One of her first tasks was to translate the software from 16-bit into 32-bit –this was the birth of the second version of the Kinetics software, which was also available shortly afterward for Windows Vista and Windows 7 as version 3.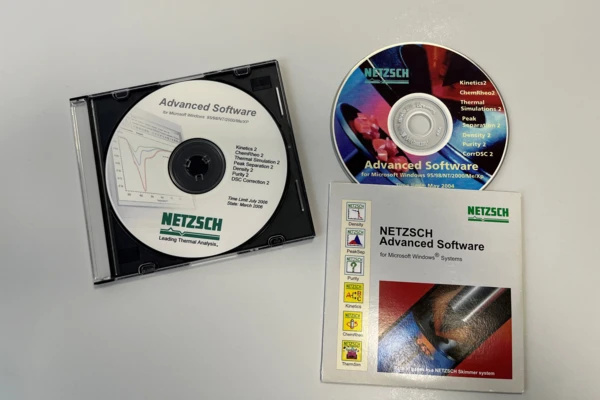 1-, 2-, 5- 10- or Even Higher-Level Reactions? Model the Most Complex Reactions!
A huge disadvantage at that time was usability of the software. The smallest of adjustments or implementation of new functions in the existing software involved tremendous effort. For customers, it was difficult to use Thermokinetics intuitively, without prior training. It was therefore decided in 2017 to completely rebuild the software from scratch.
Dr. Elena Moukhina and her colleagues at NETZSCH invested more than one year of development work and put the software on a new footing. Based on a modern Windows-based, intuitive user interface and new programming language, the limitation of models was eliminated. Since then, the software intelligently decides whether the reaction must be single-step, five-step, twenty-step or even other than that, and how the models must be linked together to best model the complex reactions.
The NETZSCH Kinetics Neo software comprises both model-free and model-based kinetic methods. With model-based methods, the number of reaction steps along with kinetic parameters can be determined for each individual reaction. This possibility is not offered by any other software!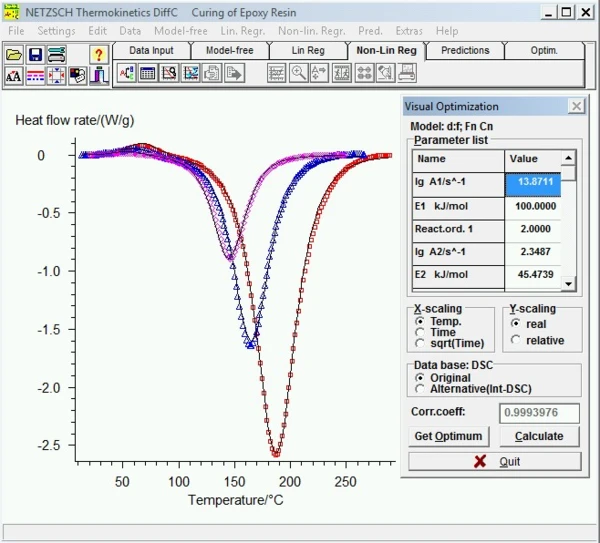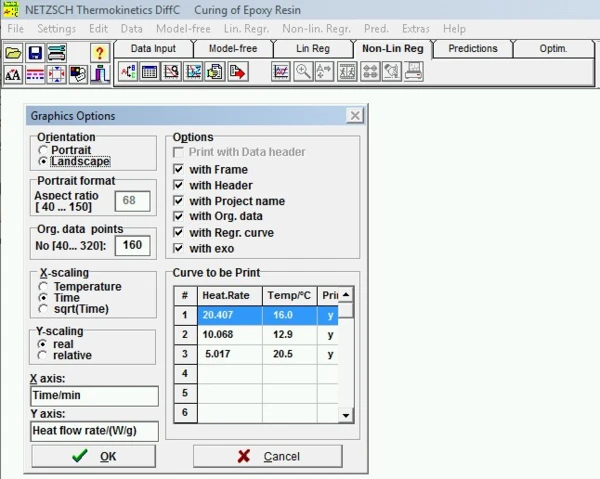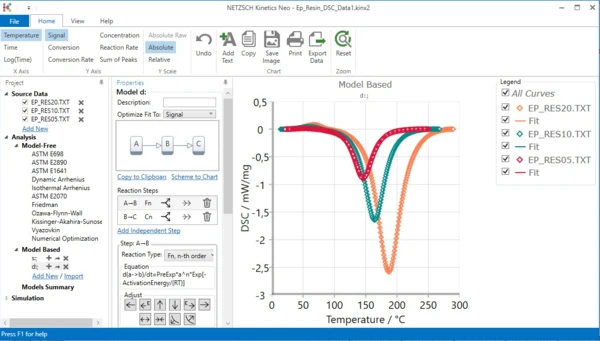 Analysis of Kinetic Processes by Means of Kinetics Neo – Here's How It Works
Analyzing large chemical quantities in production processes can be dangerous. The NETZSCH Kinetics Neo software simulates temperature-dependent processes on the basis of small amounts. The result of such an analysis is a kinetic model or a method that correctly describes the experimental data under various temperature conditions. Use of this model allows for prediction of the behavior of a chemical system under user-defined temperature conditions. In addition, such models can be used to determine process optimization.
The software analyzes different types of thermoanalytical curves, representing the measured changes in a particular material property during a process. These methods comprise differential scanning calorimetry (DSC), thermogravimetric analysis (TGA), dilatometry (DIL), dielectric analysis (DEA), accelerating rate calorimetry (Calorimétrie Adiabatique de Réaction (ARC)The method describing isothermal and adiabatic test procedures used to detect thermally exothermic decomposition reactions.ARC®), rheology and viscometry. Another feature setting NETZSCH Kinetics Neo apart is that it is readily available – without further preparation – for use with thermoanalytical instruments from a variety of manufacturers.
The first version of Kinetics Neo was exclusively developed for chemical reactions. Customers approached us asking for new application possibilities for the prediction of kinetic processes. CristallisationCrystallization is the physical process of hardening during the formation and growth of crystals. During this process, heat of crystallization is released.Crystallization is one of them. Kinetic modeling of crystallization is important for research and simulation of the crystallization rate under different temperature conditions as well as for industrial applications with thermoplastics. For this reason, we have now implemented kinetic analysis of polymer crystallization in Kinetics Neo.
Further New Developments: Thermal Simulation
Nowadays, our customers require an intelligent software solution with a variety of automated functions based on artificial intelligence. All this is currently being implemented into Kinetics Neo. The software enables existing and future customers not only to analyze and simulate laboratory processes easily and precisely, but also to predict high-scale, industrial processes.
At a Glance
Further information on process modeling, application examples, training and a demo version can be found on our website at: https://kinetics.NETZSCH.com/
Learn more about the basics and objectives of thermokinetic analysis and the unique functions of the Kinetics Neo software in this video:
Thermokinetics: Advantages and disadvantages of different approaches. Unique and powerful features of NETZSCH Kinetics Neo