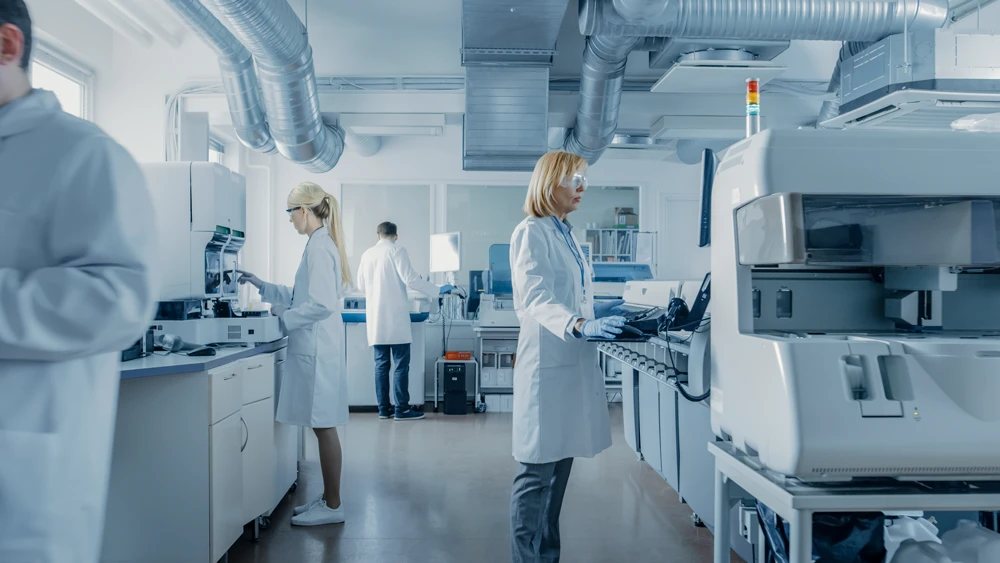 11.04.2023 by Aileen Sammler
Lab 4.0! How Digitization Succeeds in the Materials Testing Lab
Manual, paper-based processes... Lack of data interfaces for measuring devices... Time-consuming data preparation...
This is still reality in many material testing labs - even in digitized times.

But the world of material testing laboratories is changing. As a result, the need and desire for digitization has also arrived there. Implementation of a paperless laboratory is still a challenge in some cases. What challenges do laboratories face? And can digitization solve them?
Learn how you can make your data in test laboratories automatically available, easily accessible and quickly analyzable.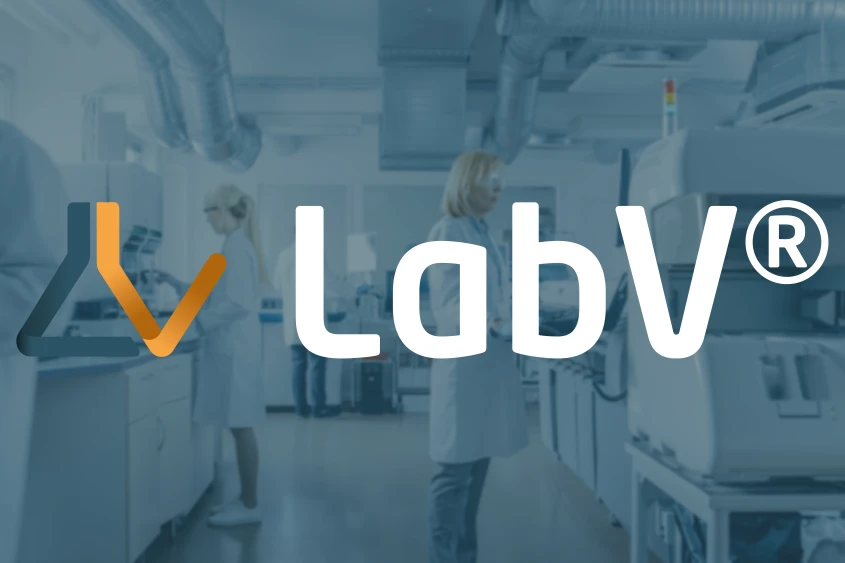 The Smart Solution: LabV®
LabV® is a cloud-based software that can sustainably improve the workflows in your lab: Since in many laboratories most devices are not networked, data is scattered in different systems. Sometimes, measurement data is even recorded manually and stored on paper. Data must then be transferred, i.e., typed for analysis purposes. It goes without saying that this is a major source of errors. Networking all the devices in the laboratory and collecting the data on a single platform therefore helps optimize laboratory workflows.
In this context, many laboratories would like a software or platform to enable the following:
- data exchange between devices
- automatic reporting when tolerance limits are exceeded
With LabV®, you can automatically store your data - independent of devices - and logically link them within projects. This way, you manage much more than just your projects and data, you collect your data logically and get the desired analyses and forecasts by means of Machine Learning & Artificial Intelligence.

The Perfect Symbiosis: LabV® and Thermal Analyzers by NETZSCH
With LabV®, thermal analysis instruments by NETZSCH Analyzing & Testing such as a thermobalance, dynamic differential calorimeter, dynamic mechanical analyzer or dilatometer can be controlled via a common user interface. The software offers numerous functions like automatic evaluation of data, the possibility of post-processing data and the creation of reports. In addition, the software enables connection with other devices and integration into the existing laboratory infrastructure. Such networking makes it possible to collaborate across departments and sites (even internationally) to make testing laboratories, quality and product development faster and more efficient.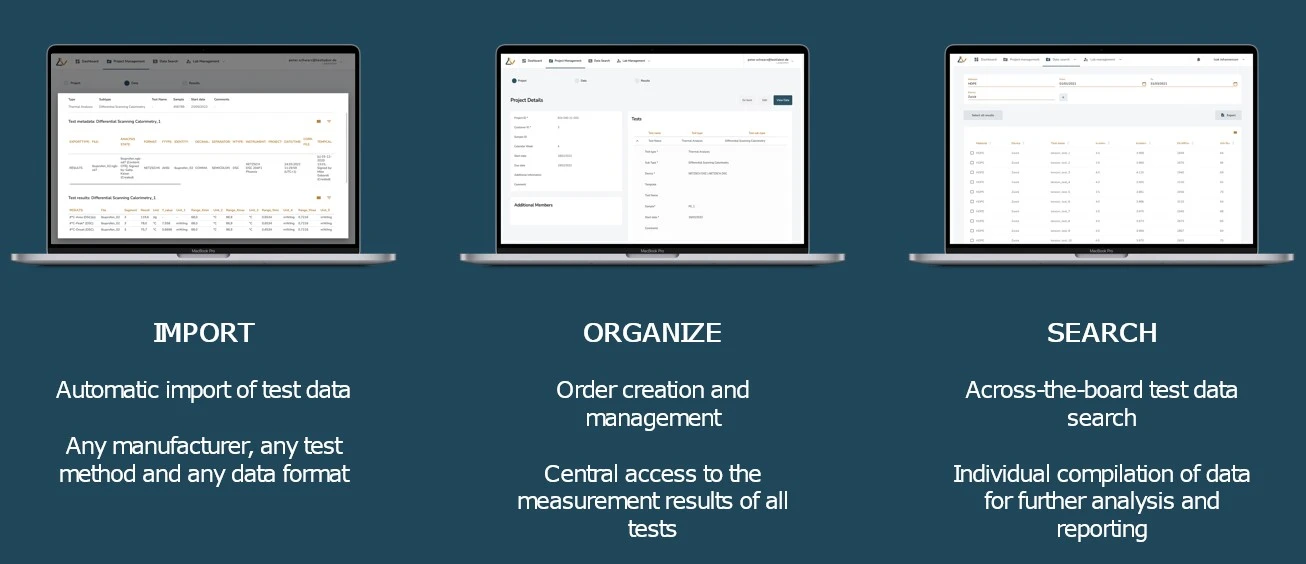 LabV® primed!

These instruments by NETZSCH Analyzing & Testing are compatible with software solutions by LabV®: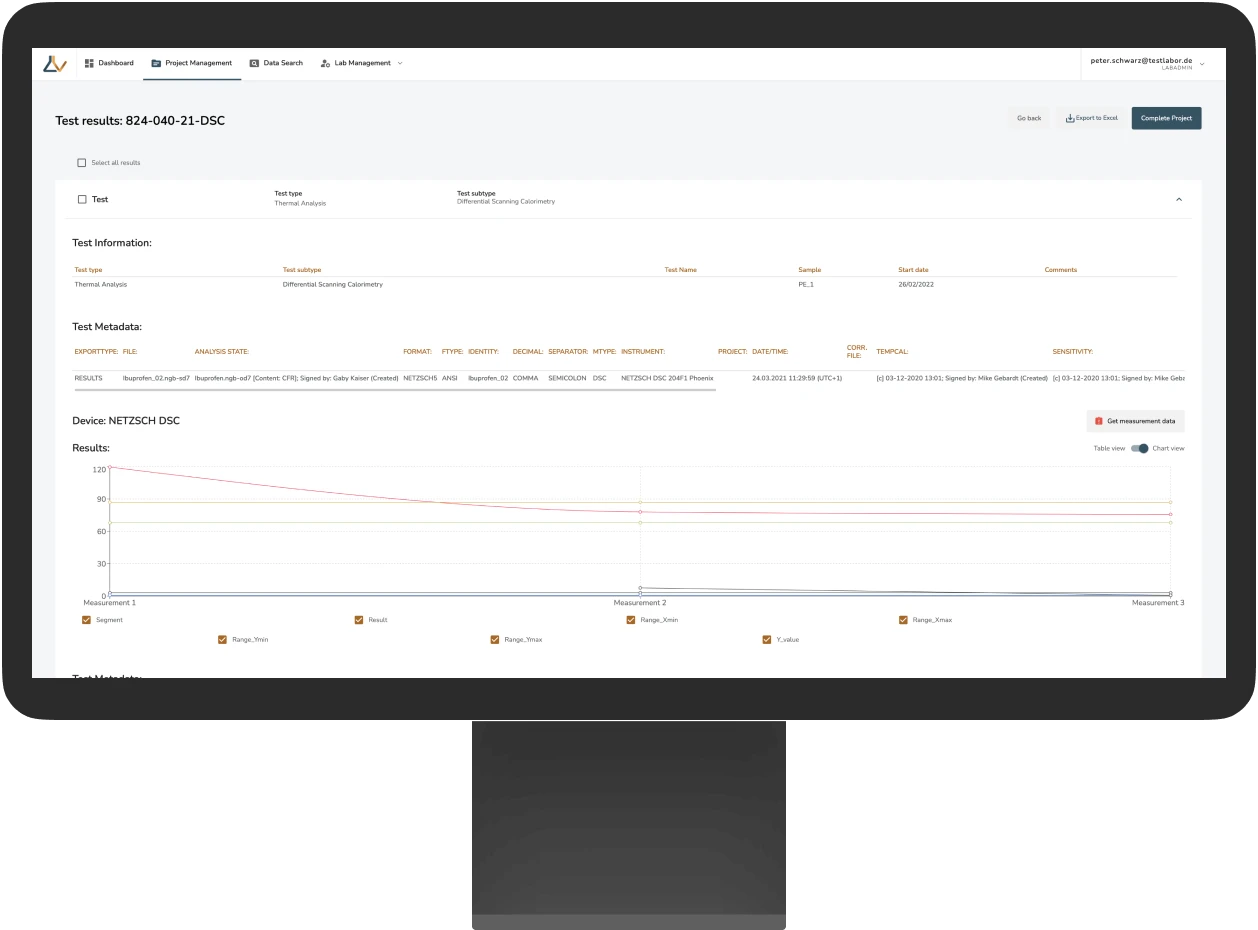 Your benefits at a glance
With the LabV® cloud solution, all your lab data is in one place. It connects all your instruments and systems, regardless of manufacturer. Effortless documentation gives you more time for testing and interpreting data. LabV®® brings all analytical methods together for more transparent processes. Projects become more flexible and product quality can be increased.
Watch our webinar to learn even more:
LabV® - Connecting Everything