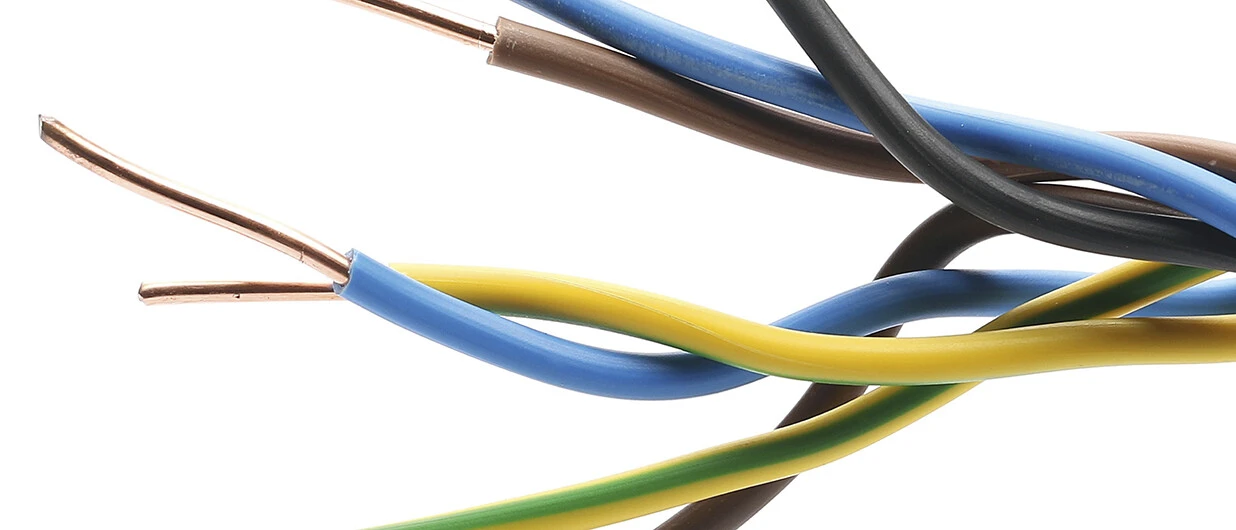 29.03.2023 by Dennis Pschörer
Five Advantages of the NETZSCH KBT 916 Cable Tester
Cables are essential for the electricity supply in buildings and running of appliances, but can also be a potential source of fire and cause serious damage. Fire tests are therefore required to investigate the behavior of cables in the event of fire. The single flame test specifies the minimum performance requirements in accordance with standards. The KBT 916 by NETZSCH TAURUS Instruments is employed to test the flame propagation of insulated cables and vertically arranged cable bundles in accordance with EN 50399 and IEC 60332.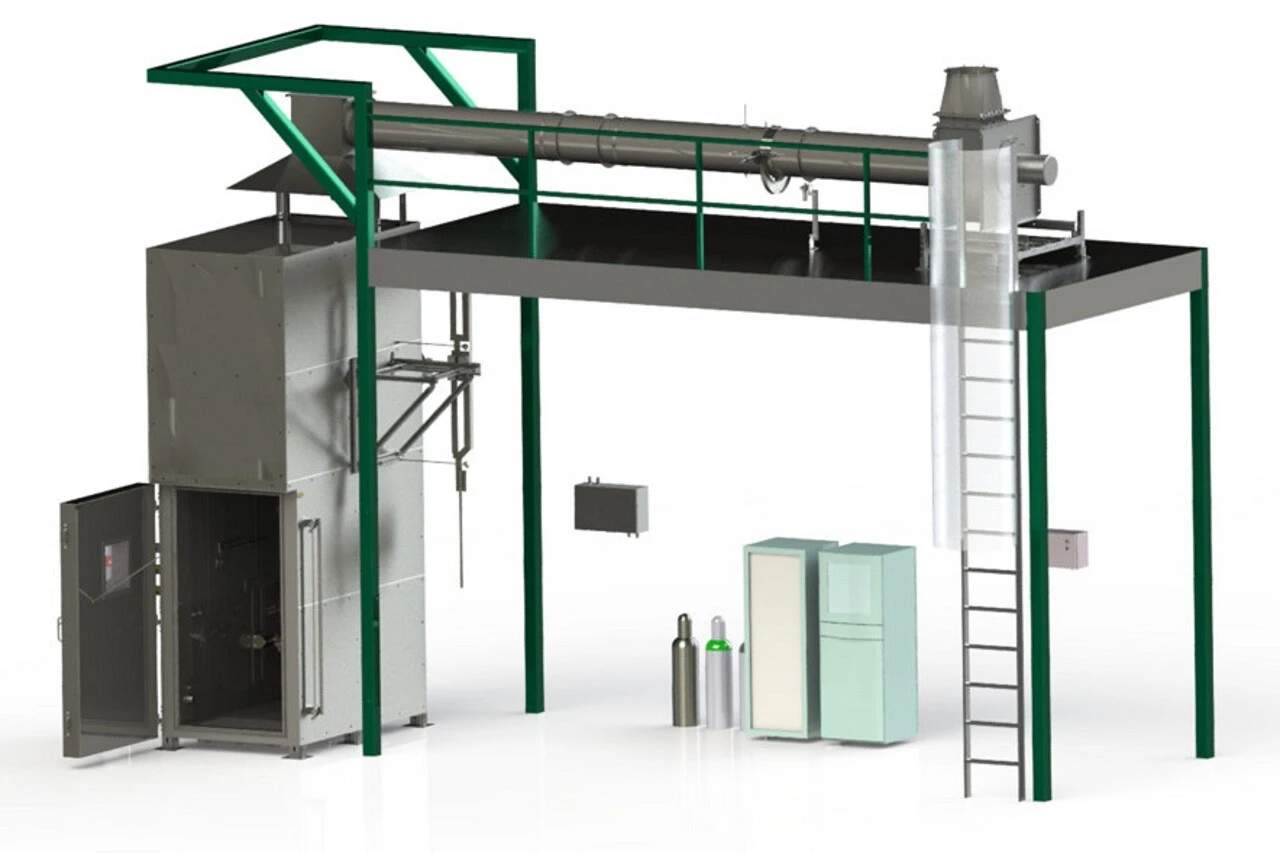 KBT 916 Test Procedure at a Glance
The cables are exposed to the flames of a ribbon propane burner for 20 minutes. The cable bundles to be tested are evenly distributed on a test ladder (sample holder), which can be easily moved via rails and an electric drive.
At the end of the test, the length of fire damage is calculated. The ignition point is used to assess the combustion performance and burning behavior of a cable. The fire test provides a variety of parameters yielding information about the impact of a cable fire:
Heat Release Rate (HRR)
Total Heat Release (THR)
Flame Spread (FS)
Flame Propagation Rate
Fire Growth Rate Index (FIGRA)
Smoke Production Rate (SPR)
Total Smoke Production (TSP)
Droplet Count
Burning Growth Rate Index
Gas Analysis of O2, CO2 and optionally CO
The KBT 916 features various functions facilitating everyday use of the device and ensuring smooth fire tests.
1. Easy Operation with the Measuring and Control Cabinet
Thanks to the integrated single board computer, Windows 10 and the SBI 2016 software, control at the "KBT Control" measurement and control cabinet is simple and intuitive. Operation is done via a high-resolution color touch screen replacing conventional operating elements such as keys or switches. This prevents operating errors and allows for maximum flexibility and clear display of the test system's status.
Central component of the measuring unit is the robust gas analyzer Siemens ULTRAMAT/OXYMAT 6E equipped with corrosion-resistant materials in the gas channel system and is employed for standard-compliant identification of the two infrared CO2 and O2 components.
3. Speed-Controlled Exhaust Gas Fan for a Uniform Exhaust Gas Flow
A stainless steel exhaust hood is directly mounted above the test chamber to allow the generated gases and smoke to be efficiently removed from the room or building. This leads to a uniform exhaust flow for proper gas analysis.
In addition an exhaust fan, equipped with a frequency converter and a digital flow controller, provides the steady exhaust flow and supports a reliable gas analysis.
4. Mass Flow Controller and Software for Smooth Test Runs
The KBT 916 test procedure requires a correct propane/air mixture. To this end, NETZSCH TAURUS Instruments GmbH uses a high-quality mass flow controller by Bronkhorst. Pressure regulators and solenoid valves for propane and compressed air are used, as well as a shut-off valve for propane gas.
The associated software clearly displays all the necessary information. The display of results can be individually configured by adding up to 16 customizable windows to facilitate the work. In addition, the various steps of the test procedure can be highlighted so that the last processing status can always be viewed. This also enables problem-free continuation of work in case of substitutions.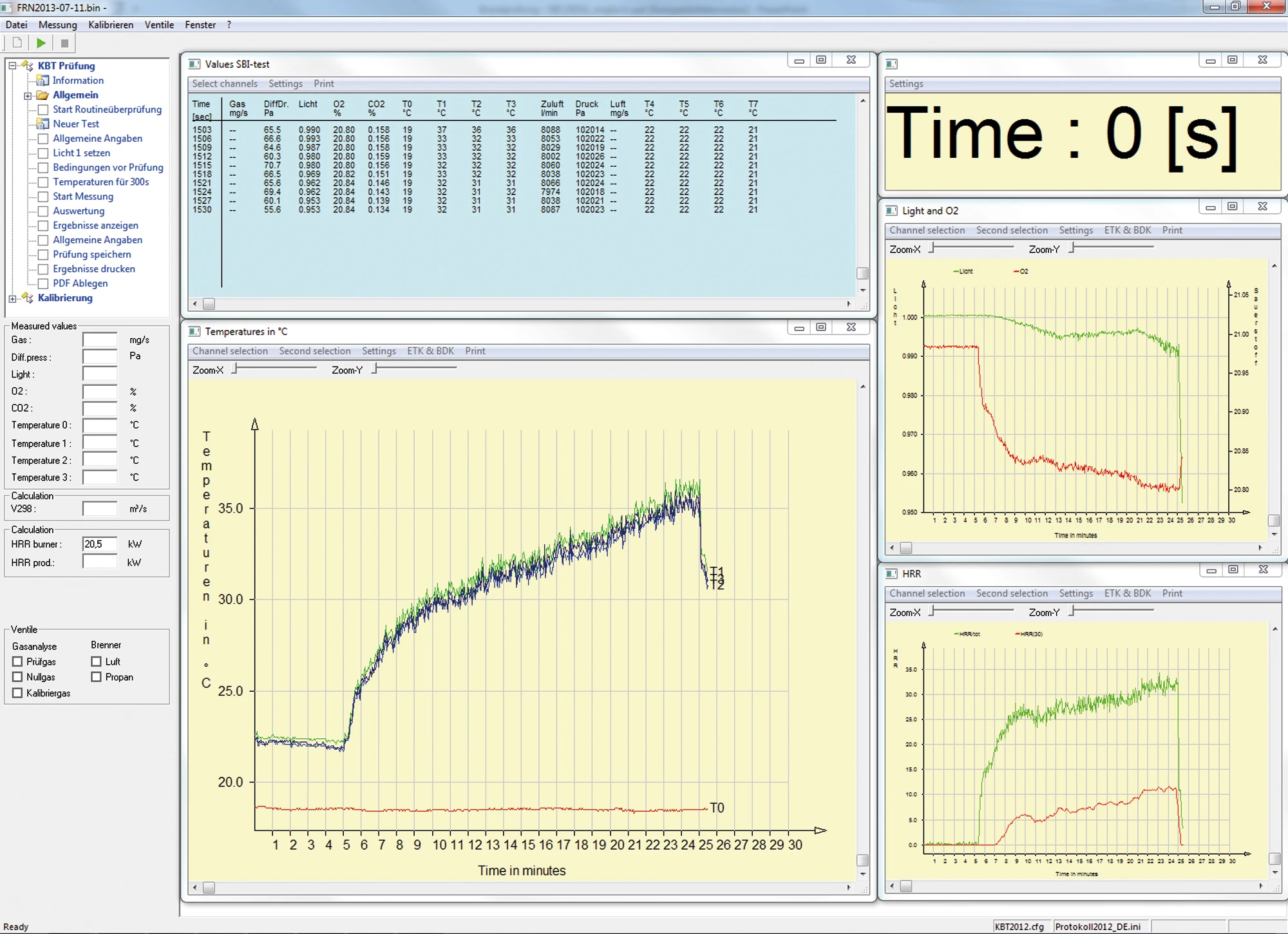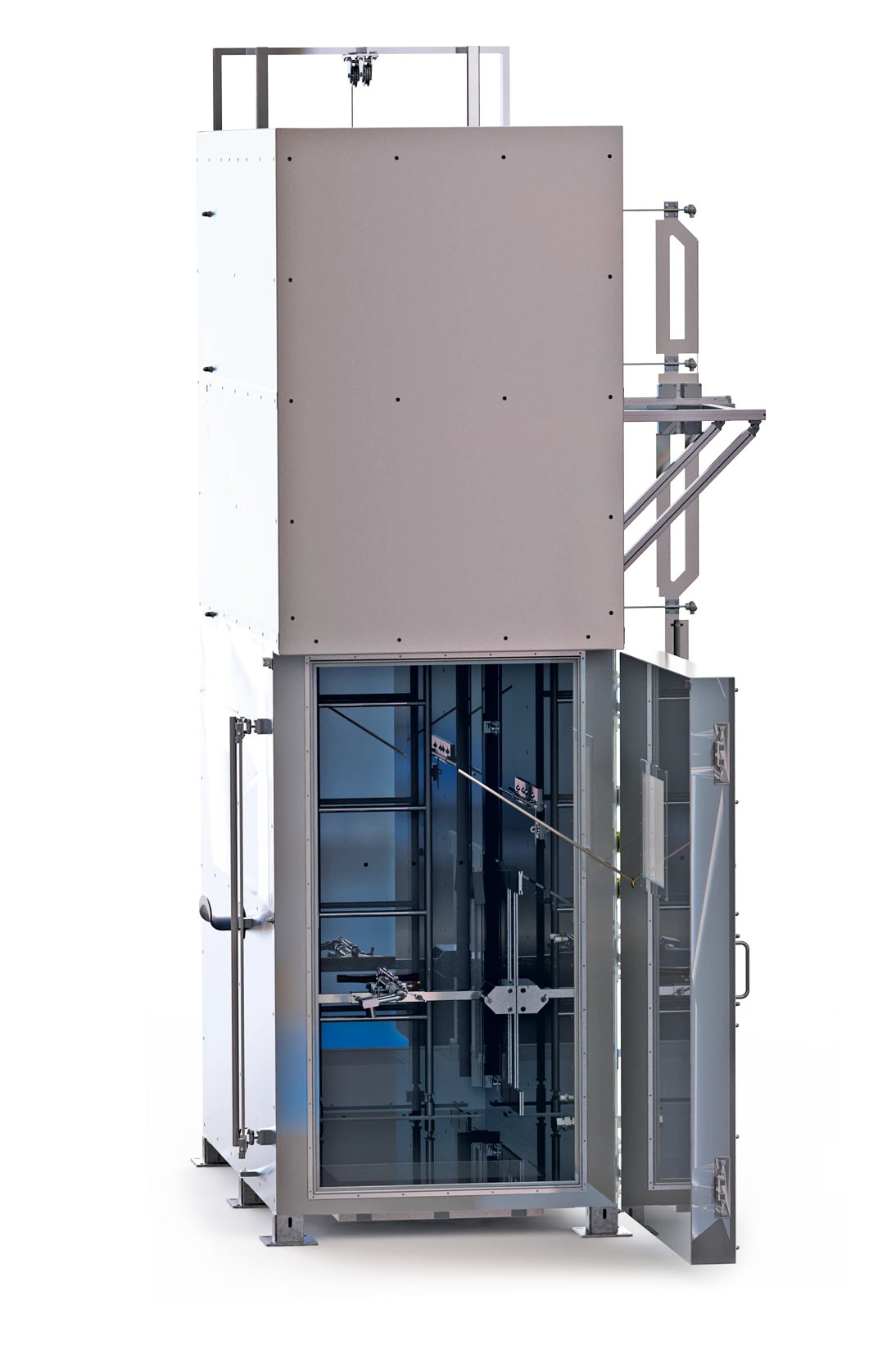 5. Long-Life Ribbon Burner and Easy Sample Exchange
Inside the test chamber, a high-quality ribbon burner enables effective combustion. This burner is quieter, more durable and more efficient than conventional tube burners because its components do not calcify or wear out because no steel material is exposed to high temperatures.
The sample holder is equipped with an electric cable winch that simplifies sample change. This assists in lifting the cables and placing them on the ladder.
The KBT 916 Convinces with Clever Solutions
Cables can cause considerable damage, as shown, for example, by the Greenwich Tower fire in 2017. Therefore, it is important to check the functionality of the cables. The KBT 916 by NETZSCH TAURUS Instruments GmbH offers numerous functions making every day work in fire testing much easier. Intuitive operation on the "KBT Control" control cabinet enables a simple test sequence, while high-quality materials and solutions ensure durability and excellent results.
You would like to get an overview of the methods and devices for fire testing? Then, feel free to watch our webinar!