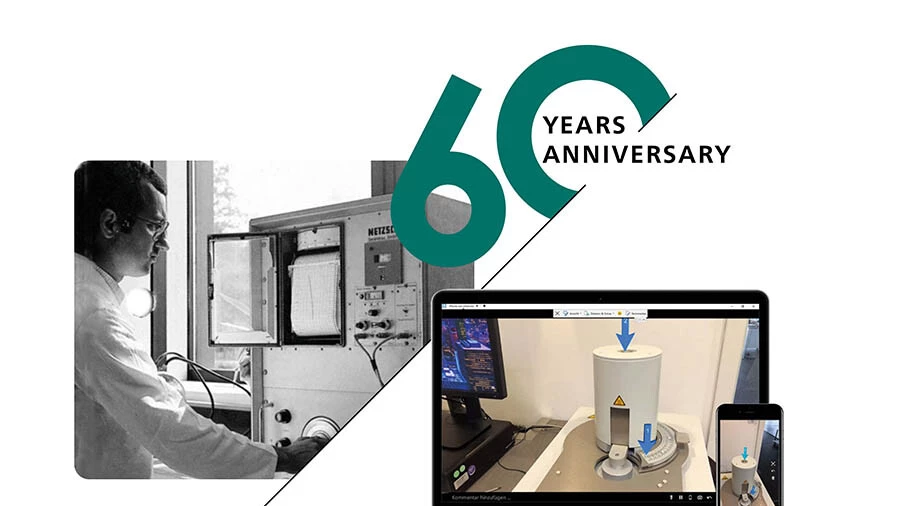 18.08.2022 by Aileen Sammler
60 Years of Proven Expertise in Service: Service Memories You Won't Forget
Our service teams have been traveling the world since decades. Of course, there were very special experiences, that we will always remember…
Back then in China…
Our service has always traveled the world. Accordingly, there are many memories and stories that bring a smile to your face and you still keep in mind decades later. I would like to share one of them with you – it's a memory from a business trip to China in the 80s, experienced by our former colleague, Erwin Kaisersberger, who already introduced you to the history of our gas analysis coupling systems back in March:
"It was in 1986 when I set out for installation and commissioning of a complex instrument coupling in Harbin, Northeast China. It was late October; the sun was shining brightly at midday, but it was still only a freezing -15°C in full sun. It is no coincidence that a city of ice is created every year in Harbin on the occasion of the Ice Sculpture Festival in January.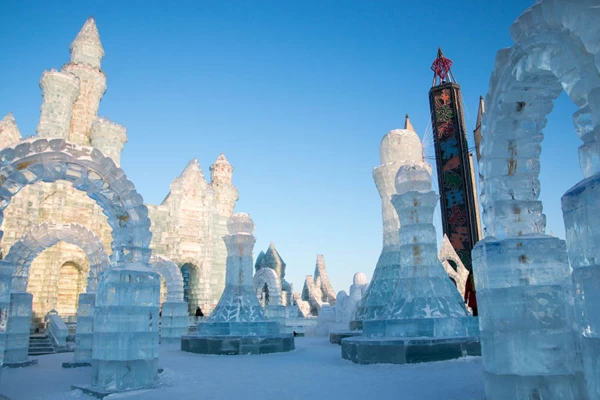 The instrument coupling for installation and commissioning was an STA 429 with high-vacuum equipment, coupled to an HP gas chromatograph for research on coal. At that time, NETZSCH did not yet have the GC coupling included in its "standard" sales portfolio; at the request of a customer, a temporary collaboration with Hewlett-Packard was established, resulting in the first GC coupling instrument delivered by NETZSCH.
Installation and commissioning were carefully carried out, with some obstacles. Due to unpredictable power interruptions at the institute's normal supply network, a 3-wire "overhead line" was laid cross-country from a transformer station about 50 m away, through a window in the building and along the floor of a long corridor, directly to the instrument.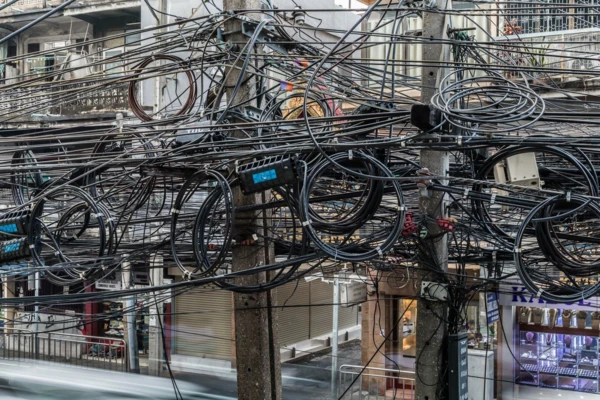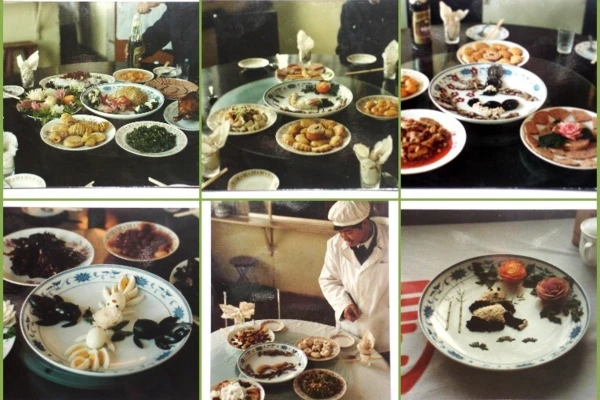 The friendliness and readiness to help at the institute and also at the hotel were very great; I was entirely on my own, but always felt cared for and well looked after.
The daily lunch at the institute's small canteen left a lasting impression: Every day, a table was laid for me and those in charge of my stay with imaginative motifs and symbols from the animal world. The cook, who had half-pigs lying in the kitchen to be prepared for the institute's staff, created filigree works of art on the plates – for me! The fact that I took photographs encouraged him even more."
Many thanks again to Erwin Kaisersberger for this nice story!