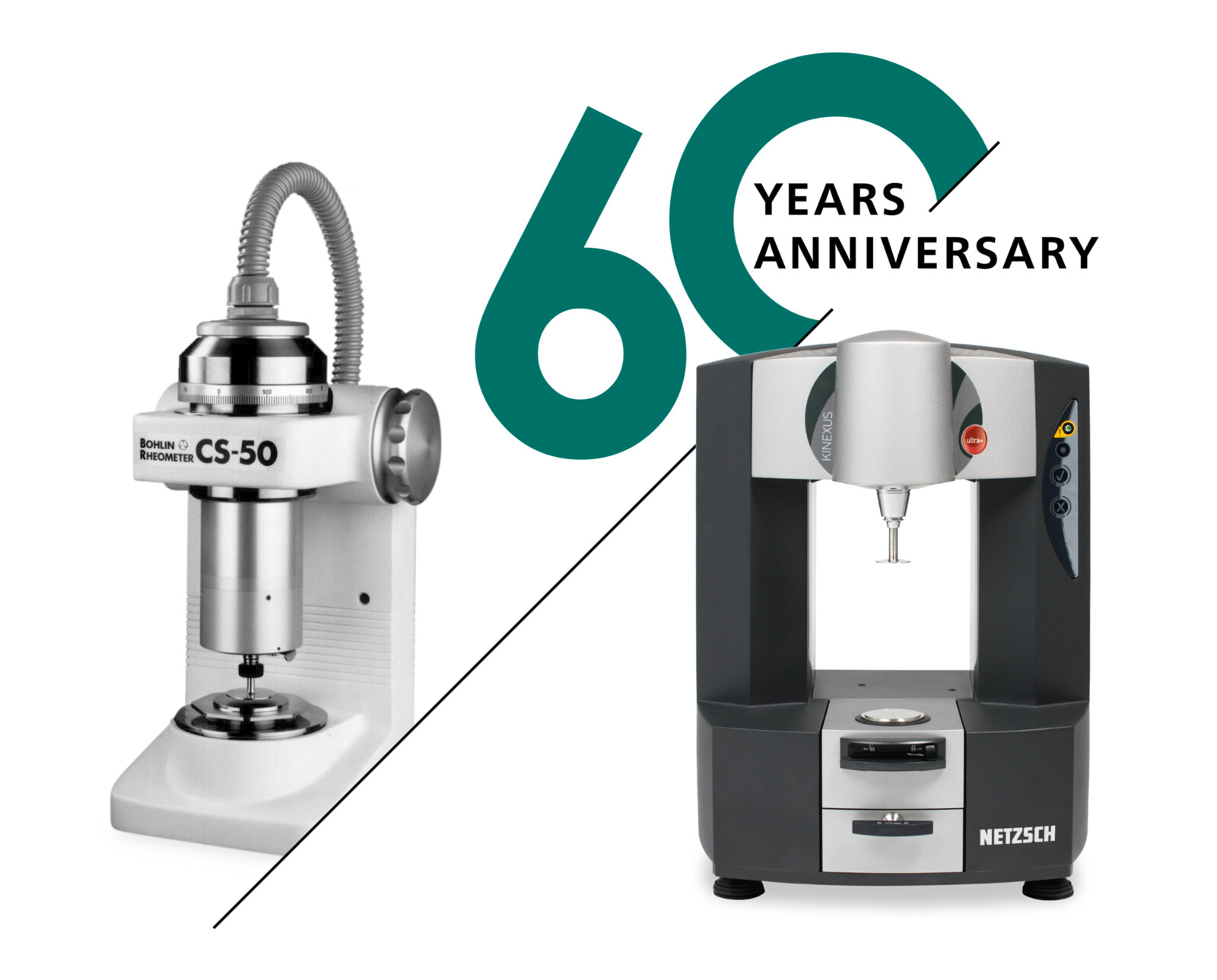 14.06.2022 by Aileen Sammler
60 years of NETZSCH-Geraetebau: Rheology and its New Life at NETZSCH
Having added rheometers to the NETZSCH portfolio in 2020 provided both significant value to our business and enabled our customers to benefit from a comprehensive product and application service.
In 2020, NETZSCH acquired the Rheometry Product Line from Malvern Panalytical. But NETZSCH and Malvern Panalytical can look back on many years of close collaboration before, making the acquisition of Malvern Panalytical's rheology business a natural step in this journey. For NETZSCH Analyzing & Testing, the acquisition of the two rheometer product families was an extension to the existing product portfolio and an excellent addition to their established range of thermal analysis instruments. Rotational rheometers help maintain parameters such as consistency and fluidity, which in turn allow predictions to be made about stability, texture and shelf life. Capillary rheometers enable the optimization of process conditions and material properties for critical product functionality.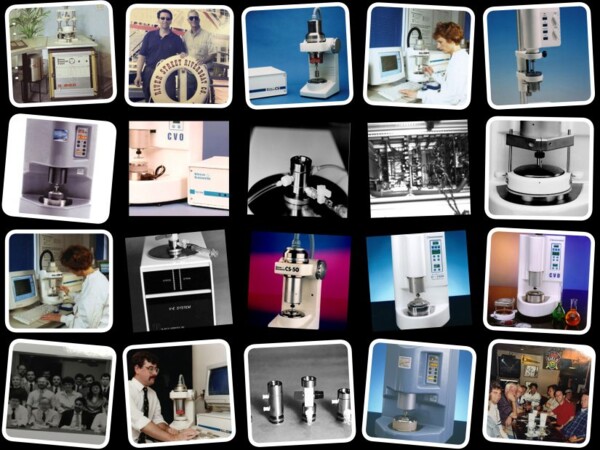 Adding rheometers to the NETZSCH portfolio provides both significant value to our business and enables our customers to benefit from a comprehensive product and application service. The inclusion of rheometers in our portfolio also strengthens our ability to provide world leading scientific instrumentation that delivers unrivalled insight into the customer's material properties.
Today, NETZSCH is home to both the Kinexus plus series of rotational rheometers and the Rosand range of capillary rheometers. The service and support continues globally with: Monthly rheology webinars by both our rheology specialists and industry experts, Comprehensive training courses, application materials and the recent release of two application rheology booklets. Our renowned comprehensive customer support and expertise sit alongside a world-class R&D team ready to bring new, innovative solutions to the world of rheology.
Capillary Rheology: New eBook available!
Rheology is now being studied on almost every material type and plays a key role in formulation, process optimization and ensuring products ultimately perform well in use. The ability to create small batches of trial formulations of a product and run simulated processes makes rheological testing an attractive tool, generating reproducible and quantitative data. Whether we are evaluating the mouthfeel of chocolate, the longevity of a road surface or the injection molding behavior of polymers, rheology can lend a hand.
NETZSCH is happy to release the new ebook "Capillary Rheology – Interpretation of Data by Application".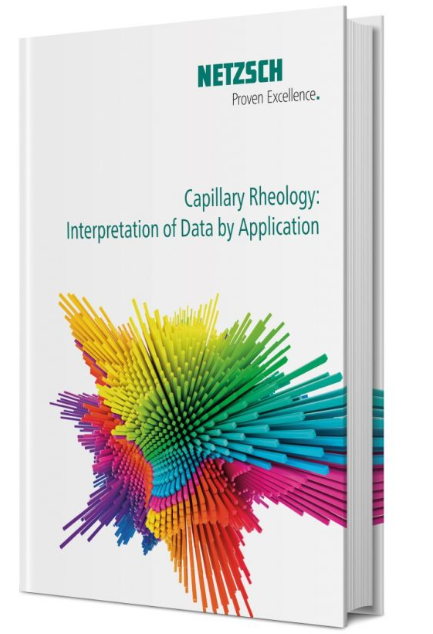 In this new application book, our Rheology Specialists give a brief overview of the technique of capillary rheometry, some of the common examples of applications and how the data may be used. It shows how to characterize fundamental material properties and provides measurements with their set up details. The booklet gives an insight into how shear and extensional properties can influence both the processability and application behavior of products, and how rheology may be used for problem solving challenging materials. Rheology can be used to benefit the researcher, material producer and processor.
We hope you find this book helpful and even if your application is not specifically mentioned, hopefully you will be inspired as to how a similar test method can be adapted to give an indication of your material's properties in a specific process. The book is of course free of charge. Enjoy reading!
Download here:
Interested in Rotational Rheology?
Please also have a look at our second rheology booklet for more extensive examples: "Rotational Rheology – Interpretation of Data by Application". On more than 100 pages, it shows many exemplary measurements from the fields of paints, coatings & inks, polymers, food, pharmaceuticals & cosmetics as well as bitumen and petrochemicals. The book also introduces the basics of rheology, making this suitable for both beginners and advanced users.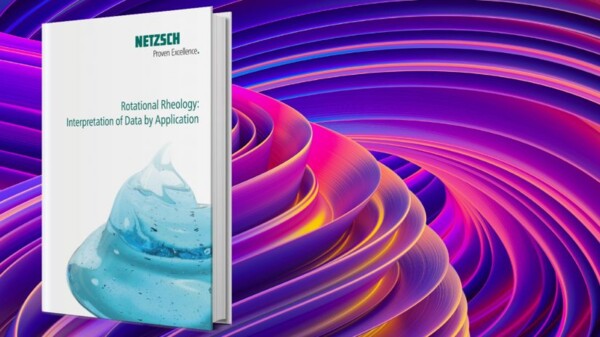 Take advantage of our application booklets and learn how the flow properties of products can be determined by rheological analysis. Both books can be downloaded free of charge here:
Our rheometers for measuring the rheological properties can be found on our website:
Rheometers – Products – NETZSCH Analyzing & Testing
Stay tuned and read next week, how NETZSCH customers use their rheometers for testing services in academic and industrial R&D and as well as for the asphalt and bitumen industry.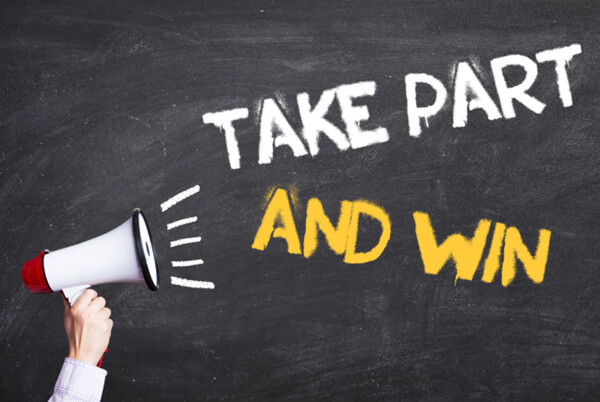 Take Part in our Raffle!
Who has the oldest rheometer still in use? Send your entry including a short story, photo and serial number to NGB_Marketing@NETZSCH.com.
Win a voucher** in the amount of €1,500, redeemable for such transactions as the purchase of a spare part or accessory, the booking of a customer training session (on-site, online, NOA) or contract testing, the commissioning of a repair, or the purchase of one of our analyzers. Entry deadline is July 8.
** The voucher is company-specific and can only be redeemed for a product or service. It is not possible to receive cash payment nor to transfer to third parties. In Germany, the voucher is to be regarded as "gross" for tax purposes.