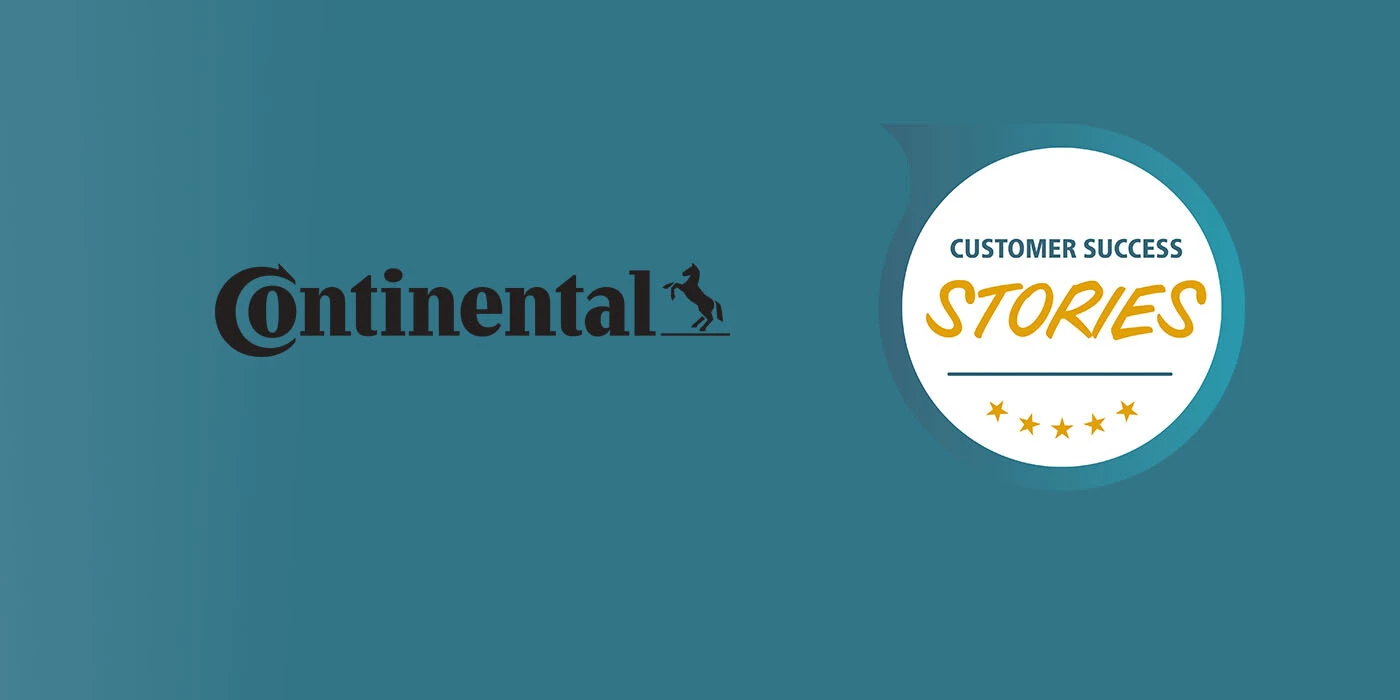 Customer SUCCESS STORY
Not All Tires are the Same!
How Premium Tire Manufacturer, Continental, uses Dynamic-Mechanical Analyzers (DMA) by NETZSCH Analyzing & Testing for Tire Testing
An interview with Thomas Pietag, Department of Test Method Development / Material Testing at Continental Reifen Deutschland GmbH
There are numerous different types of tires. Winter tires, for example, must remain elastic even in cold conditions and therefore consist of a relatively soft rubber compound. Summer tires must ensure driving and braking stability even in extreme heat and therefore are composed of a comparatively hard rubber compound. The elasticity and damping behavior of the rubber compound are important material properties which are directly related to practice and are decisive for the quality and safety of the tire as a whole.
Continental is one of the leading manufacturers of passenger cars and light truck tires in Europe. The company, headquartered in Hanover, Germany, works every day to ensure that the tires on our cars offer outstanding braking performance, high safety and pure driving pleasure. This is all possible thanks to the intense testing to which new innovations at Continental are subjected prior to going into production. Established and state-of-the-art tire testing methods are employed – no matter whether for winter tires, summer tires or all-season tires. Continental uses advanced measuring technologies to be able to launch mature and optimized products on the market.
Source: This is how tire tests work at Continental (continental-reifen.de)
What does this mean? At Continental, rubber isn't put to the test just through test drivers on the road. Determination of the perfect rubber mixture already happens much earlier: in the research and test labs. This is where NETZSCH's dynamic-mechanical analysis (DMA) comes into play.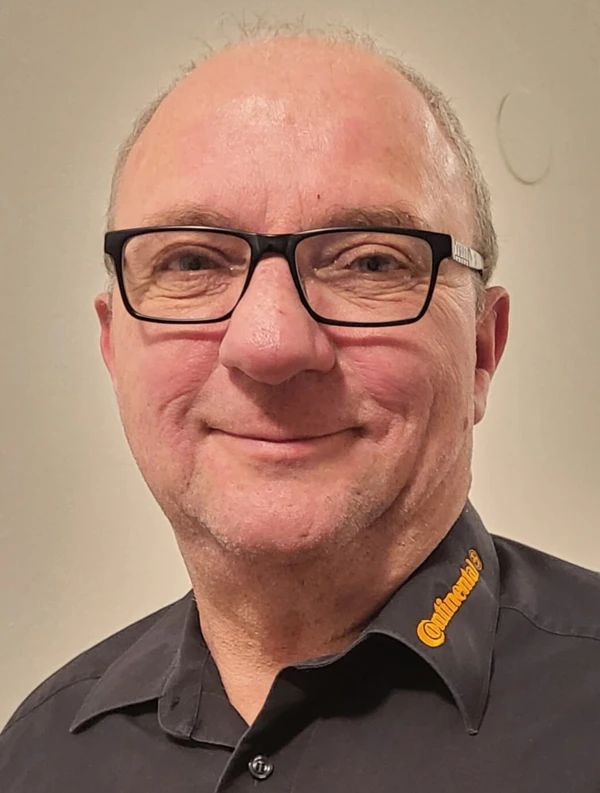 NETZSCH DMAs in Use at Continental
As early as October 1985, "Conti" acquired its first dynamic-mechanical analyzer, at that time still known as GABO Eplexor®. The collaboration between the two companies intensified, and more than a dozen devices were supplied over the years. Today, Continental has an extensive "fleet" of DMA instruments, usually running fully automated 24 hours a day, 7 days a week.
Thomas Pietag started his career at Continental in September 1983. Today, he is employed in the Test Method Development Department in the Material Testing Division and has now been working with our NETZSCH GABO testing system for more than 35 years.
In the beginning, only manually operated test systems were used. After GABO Qualimeter, which is today part of NETZSCH-Gerätebau GmbH in Selb, developed the world's first automatic machines for DMA systems and established them on the market, Continental also promptly invested in this new technology:
"Until the 2000s, we acquired a new DMA system almost every two years. The company GABO in Ahlden, Germany, now part of NETZSCH, is a reliable partner whose service competence, product quality and physical proximity we highly appreciate. One of our old-timer instruments, an Eplexor® from 1994, is still running reliably and, like most DMAs, around the clock.
We use all NETZSCH GABO EPLEXORs for compound development and testing. This is of utmost importance in order to be able to characterize the different properties of a wide variety of tire compounds."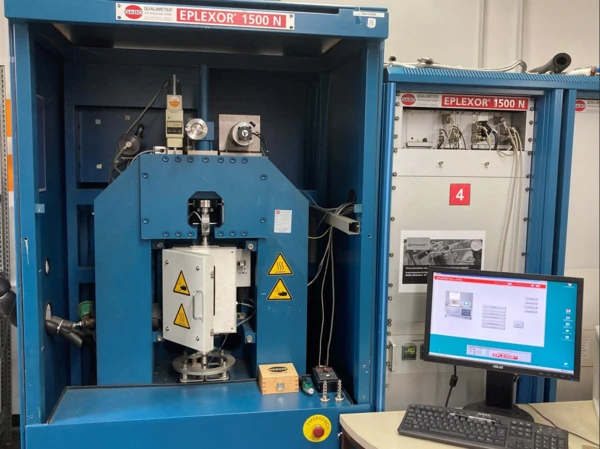 The DMAs are stationed at various Continental locations, including the headquarters in Hanover and in Slovakia. Tens of thousands of measurements and special tests are performed with the testing equipment each year. Along with performing tension and compression tests, and measuring standards such as temperature, frequency and StrainStrain describes a deformation of a material, which is loaded mechanically by an external force or stress. Rubber compounds show creep properties, if a static load is applied.strain sweeps, Thomas Pietag likes to experiment to predict such behavior as the wet slip of a compound. "The most exciting tests are the experimental ones. I test out a lot to see what else the DMA is capable of and how this can later be integrated into the actual compound or tire testing. This provides us great added value and a head start in research and development, enabling us to tackle such ventures as the launch and patenting of new, even better rubber compounds. I can't reveal, however, which areas we are exactly looking into …," Thomas Pietag grins.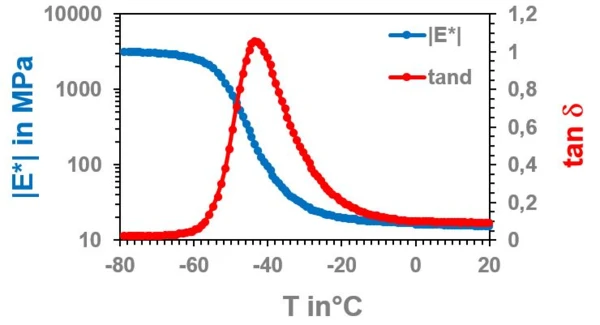 "The collaboration between the two companies has grown steadily over 35 years to this day. On average, the machines have been running reliably in 24-hour operation for around 20 years. The acquisition of another instrument is already in the planning stage," reveals Thomas Pietag, who is able to operate all NETZSCH GABO DMAs "in his sleep".

Tires for the Future: Rubber from Dandelions
Continental has also set itself ambitious objectives in terms of sustainability: By no later than 2050, all tires are to be made of 100-percent sustainable materials. Knowledge of the "dandelion tire" project is now public. On this, Continental is collaborating with the Fraunhofer Institute for Molecular Biology and Applied Ecology (IME). The objective is to use natural rubber from the root of the dandelion as an economically viable substitute for natural rubber from the rainforest.

Who knows, maybe NETZSCH can also contribute to the success of this objective with its analytical instruments. :-)
Mr. Pietag, thank you very much for sharing your insights into compound testing at Continental; we are looking forward to our continuing partnership.

Sources:
Go Green: Nachhaltige Reifenentwicklung | Continental (continental-reifen.de)
Beschaffung von Naturkautschuk - nachhaltig und verantwortungsbewusst | Continental Reifen (continental-reifen.de)