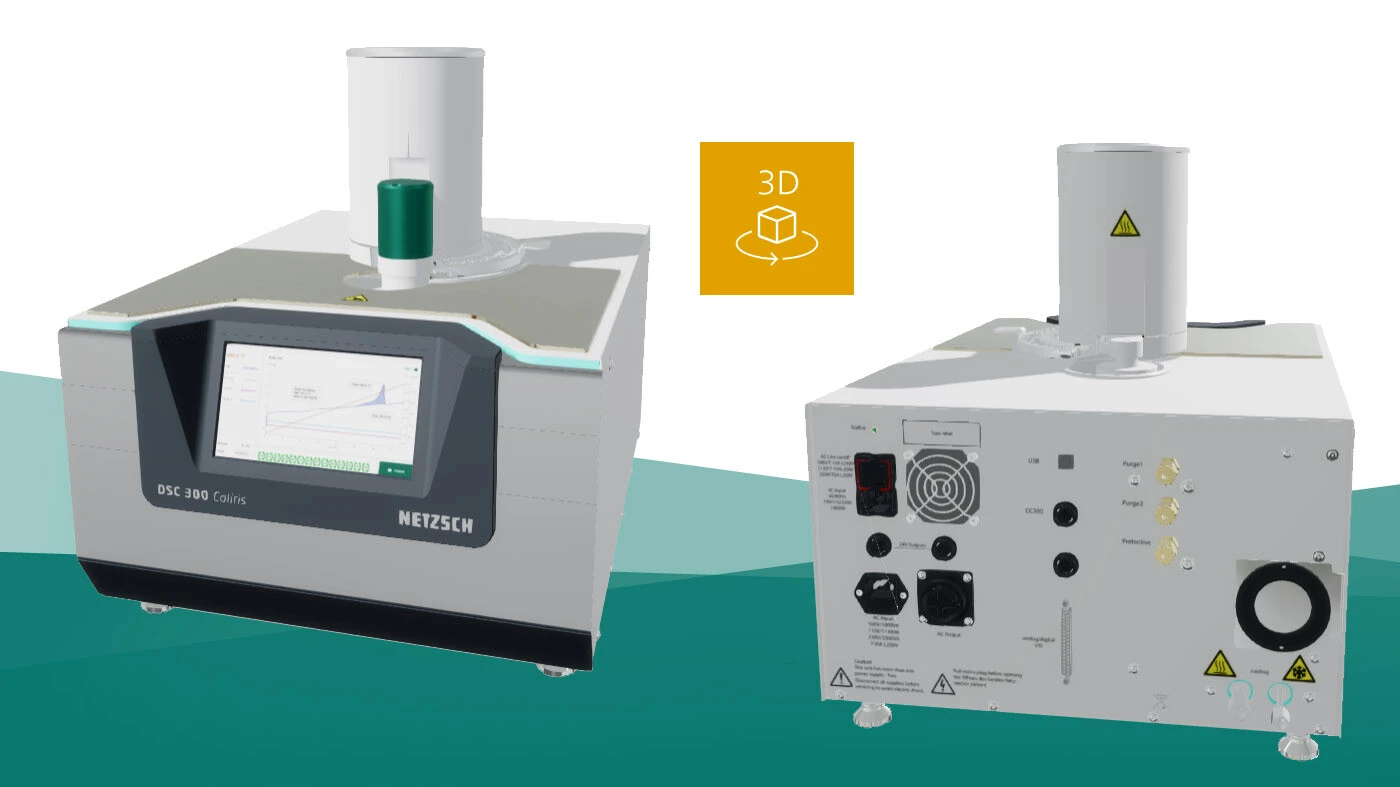 06.11.2023 by Aileen Sammler
NETZSCH 360 Degrees: Discover Our Analytical Instruments in Interactive 3D View
The future of product presentation and interaction has arrived at NETZSCH Analyzing & Testing!
The future of product presentation and interaction has arrived at NETZSCH Analyzing & Testing! We are pleased to introduce the innovative NETZSCH 360 degree view of our thermal analysis instruments, rheometers and fire testing systems, starting with our two latest developments, the DSC 300 Caliris® Classic and the DMA 303 Eplexor®.
NETZSCH 360 Degrees allows for exploring our instruments in a virtual 3D view, achieving a new dimension of product discovery and discussion.

Expand Your Product Knowledge with NETZSCH 360 Degrees:
Interactive Product Discovery: Explore every detail of our devices from every perspective, all from your smartphone, tablet, or laptop.
Easy Space Planning: Visualize how the device will be positioned in your laboratory space without physical effort.
Decision Aid: Get a comprehensive impression of the dimensions and design of the device to make informed purchase decisions.
Accessibility: Experience our products anytime and anywhere, without travel or scheduling.
No Installation Required: This feature is browser-based and does not require an app or additional software installation.
Dive into the Virtual World of NETZSCH Products
By scanning the QR code, you can load the 3D model of the DSC 300 Caliris® Classic directly onto your mobile device. Thanks to the latest AR technology, you can position the model into your laboratory onscreen in its original size, view it from every angle, and examine every detail up close – all virtually and interactively!
You can rotate the analytical instruments, zoom in and out, and have informed discussions with your colleagues about the instruments and options for connecting them.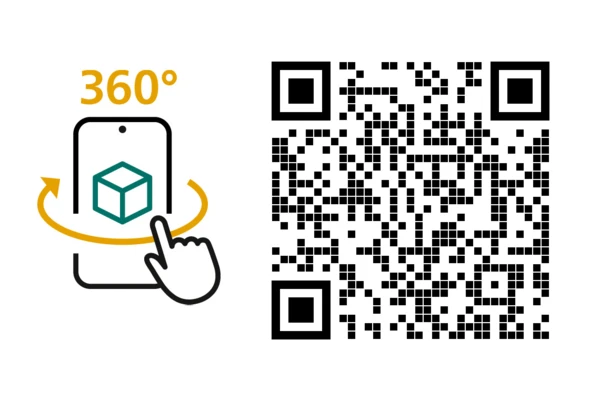 NETZSCH Expands its 3D Offering
All new products from NETZSCH Analyzing & Testing will be presented with the 3D animation function on our website at https://analyzing-testing.NETZSCH.com in the future. But that's not all: Use the new function already now for almost 30 existing products, including the Kinexus rotational rheometer, the Rosand capillary rheometer, DSC 300 Caliris® Select and Supreme, DMA 523 Eplexor®, STA 449 F1 , DIL 402 Expedis, TGA 209 F1 Perseus, TGA 209 F1 Libra®, DIL 402 Classic, Aeolos, DSC 404, MMC 274, LFA 467, TMA 402 and many more. Visit our product overview website and click on the desired product.
NETZSCH 360 Degrees is more than just a product presentation platform; it is a personal, interactive product tour that you can design in line with your needs. Discover, interact, and plan with our analysis instruments in a way that was never before possible. The future of product interaction is here: NETZSCH 360 Degrees – see for yourself!