The New All-Inclusive Product Package for DSC Measurements
Easy-to-use, robust, precise, optimized for everyday use – these are the features of the innovative DSC 214 Polyma. The unique design of this instrument encompasses everything needed for successful DSC investigations – regardless of whether the user is a beginner or an experienced professional. Above all, it is the two new software developments that are setting new standards: AutoEvaluation and Identify. These have the potential to revolutionize DSC analysis.
New all-inclusive 360° product package for the characterization of polymers
Easier sample preparation than ever before
Automated measurement and evaluation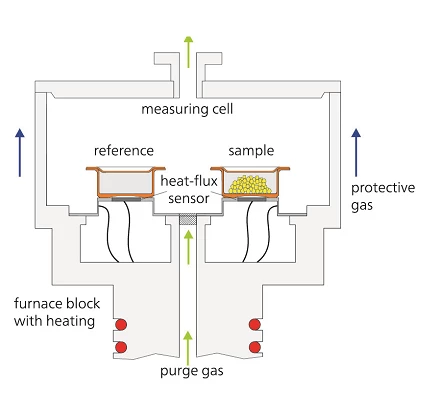 The First Classic Heat-Flux DSC for Fast Cooling
Integrated in the DSC 214 Polyma is an oval furnace with a very low thermal mass (Arena® furnace), which allows for heating and cooling rates of up to 500 K/min – values previously unachievable with heat-flux DSCs. Temperature profiles can now be realized which are far closer to real processing conditions.
Groundbreaking Sensor Technology
The novel, patent-pending ring-shaped sensor is comprised of a core of nickel chromium and an outer ring of constantan. Both materials are diffusion-welded. This generates a defined, ring-shaped zone where the temperature under the crucible is recorded, resulting in a significantly higher reproducibility – especially in combination with the Concavus® crucibles.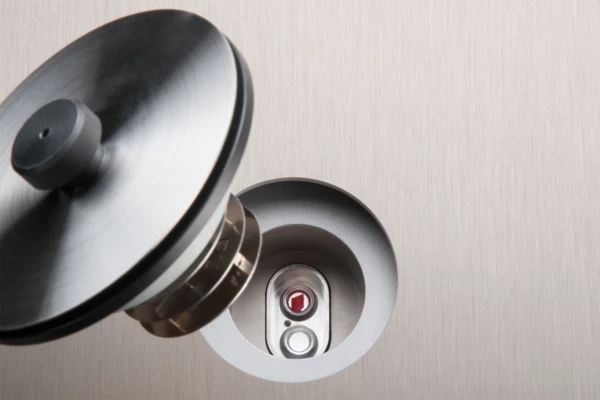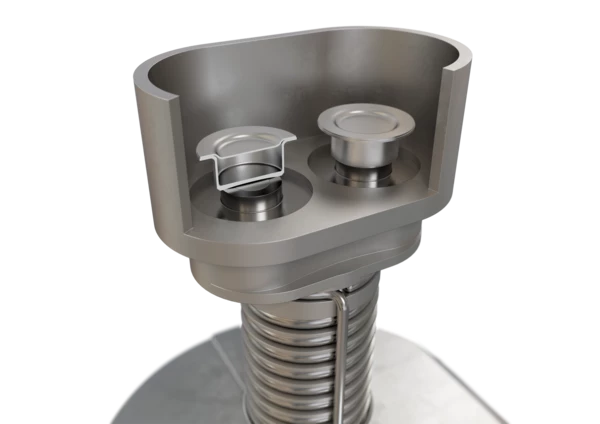 Technical Data
Temperature range
-170°C to 600°C
Gas controller
Switches for 3 gases included
MFC for 3 gases, option
Technical Resolution
0.1 μW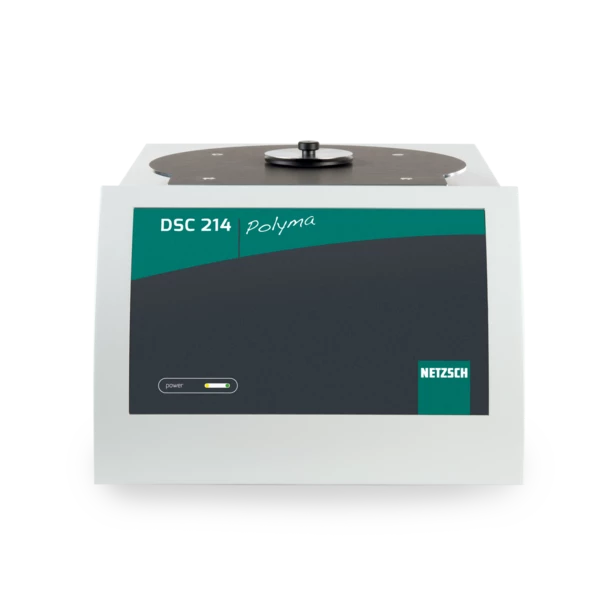 Enthalpy precision:
±0.1% for indium and ±0.05% to ± 0.2% for most samples
Specific heat determination: Optional
Temperature modulation: Optional
Gas atmospheres:
Inert, oxidizing, static and dynamic operation
Cooling device options:
Compressed air cooling (RT to 600°C)
IC40 (-40°C to 600°C)
IC70 (-70°C to 600°C)
LN2 (-170°C to 600°C)
Indium Response Ratio:
> 100 mW/K
(Related to indium as standard material under measurement conditions typically used for polymer investigation)
Heating/Cooling rate:
0.001 K/min to 500 K/min
(Maximum rates depend upon the temperature)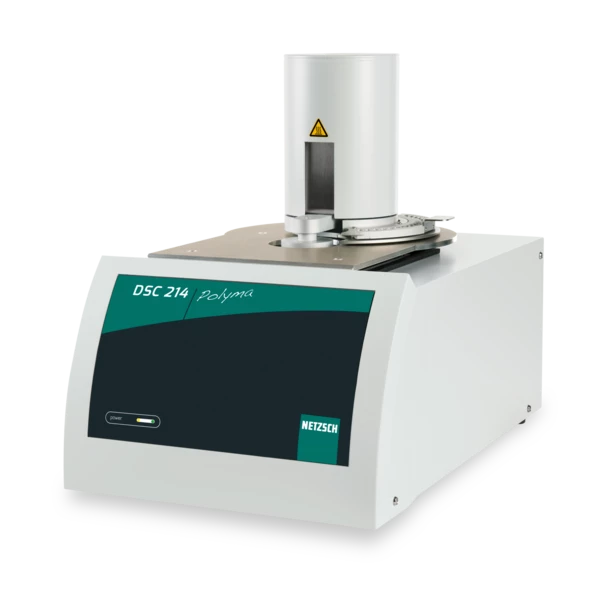 Software
Proteus® 8.0: Software That Frees Time for Other Tasks
A simplified user interface for setting up measurement programs (SmartMode), automatic curve evaluation at the push of a button (AutoEvaluation), and a program for identifying unknown polymer curves (Identify) are the software's keys to freeing up time for other tasks. Even inexperienced users are able to obtain fast, safe and meaningful results.

DSC specialists can make use of ExpertMode at any time to access the full scope of Proteus® software functionality. Results generated by means of AutoEvaluation can be manually post-processed and newly calculated so that the experienced user maintains full control of the evaluation process.
The Proteus® software version 8 – especially tailored to the DSC 214 Polyma – runs on Windows 7, Windows 8.1 or Windows 10. It is licensed with the instrument and can of course also be installed on other computer systems.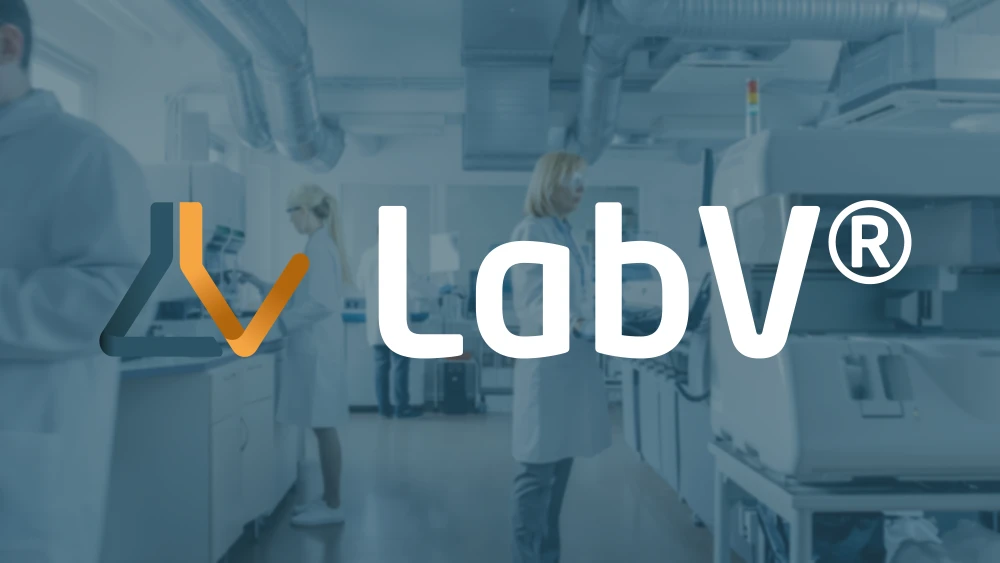 This instrument is LabV®️-primed
LabV®️ takes the data from your analytical instrument: It automatically imports all measurement data into a central and secure database solution, the LabV®️ software. This allows you to visualize the data in LabV®️ and to make them searchable. Your data will now be accessible from anywhere. Moreover you have the possibility to generate reports.