The versatile Premium Differential Scanning Calorimeter, DSC 204 F1 Phoenix®, fascinates with its unique concept: all essential operational components are integrated into the instrument and optional add-ons can be installed anytime on site.
The DSC measuring cell consists of a cylindrical high-conductivity silver block with an embedded heating coil for broad thermal symmetry (3D symmetry) in the sample chamber, the cooling ports for liquid nitrogen or compressed air cooling and a cooling ring for connection of the intracooler (also with simultaneous liquid nitrogen cooling). The gas-tight construction and integrated mass flow controllers for the purge and protective gases allow coupling to an FT-IR or MS for gas analysis.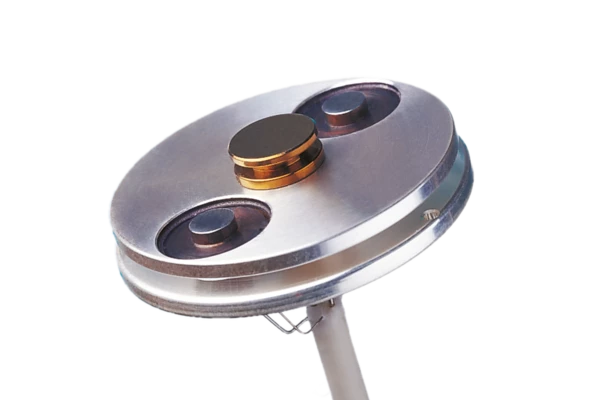 Exchangeable sensors are tailored to their tasks:
With its disk-shaped silver carrier plate and supersensitive thermosensors of nickel-chromium constantan, the Tau-sensor offers a high level of calorimetric sensitivity along with extremely short signal time constants of only 0.6 seconds, which guarantees good separation of overlapping thermal effects.

The µ-sensor stands out for its high level of calorimetric sensitivity, never before achieved with a Differential Scanning Calorimeter, DSC. For example, it is extremely well suited for pharmaceutical applications with small sample weights.
Technical Data
Temperature range
-180°C to 700°C
Heating rates
0.001 K/min to 200 K/min
Cooling rates
max. 200 K/min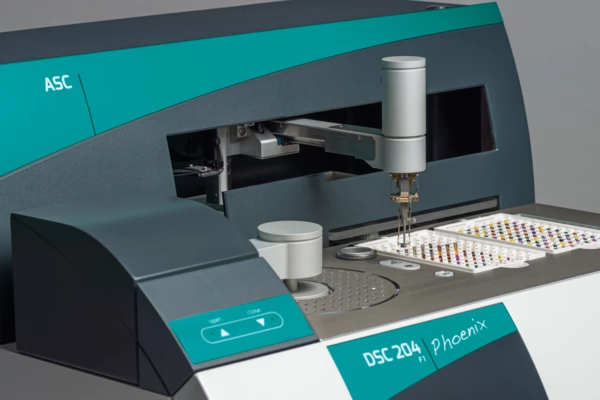 Compressed air cooling:
RT to 700°C
Intracooler for the extended range:
-85°C to 600°C
Automatically controlled LN2 cooling:
-180°C to 700°C
Indium Response Ratio (*):
>160 mW/K
(*) Peak Height [mW]/Peak with at 50% Height [K] of Indium melting peak
Gas control for 2 sample gases and 1 protective gas through integrated mass flow controller and software
Automatic sample changer:
for 192 samples and reference crucibles (optional)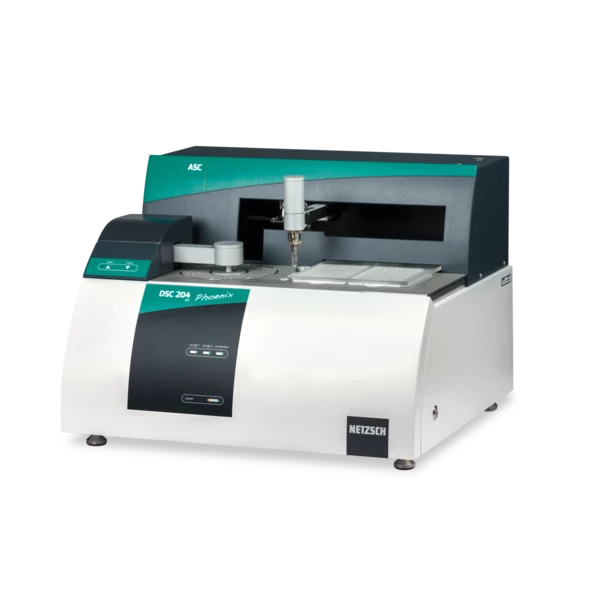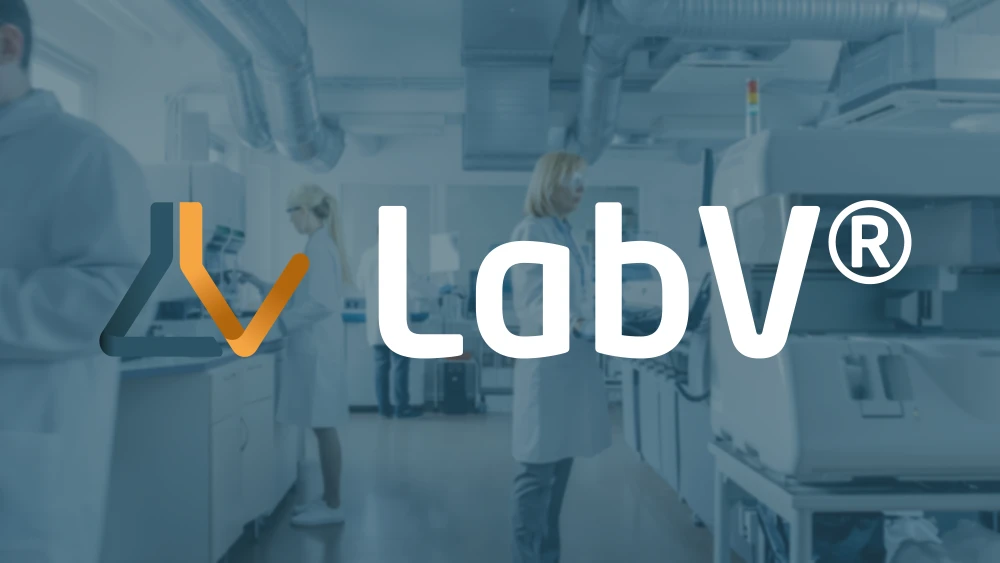 This instrument is LabV®®️-primed
LabV®®️ takes the data from your analytical instrument: It automatically imports all measurement data into a central and secure database solution, the LabV®®️ software. This allows you to visualize the data in LabV®®️ and to make them searchable. Your data will now be accessible from anywhere. Moreover you have the possibility to generate reports.
Videos
Using the NETZSCH Auto-Sampler ASC Featuring the DSC 204
F1
Phoenix®
NETZSCH DSC 204 F1 Phoenix® for Differential Scanning Calorimetry