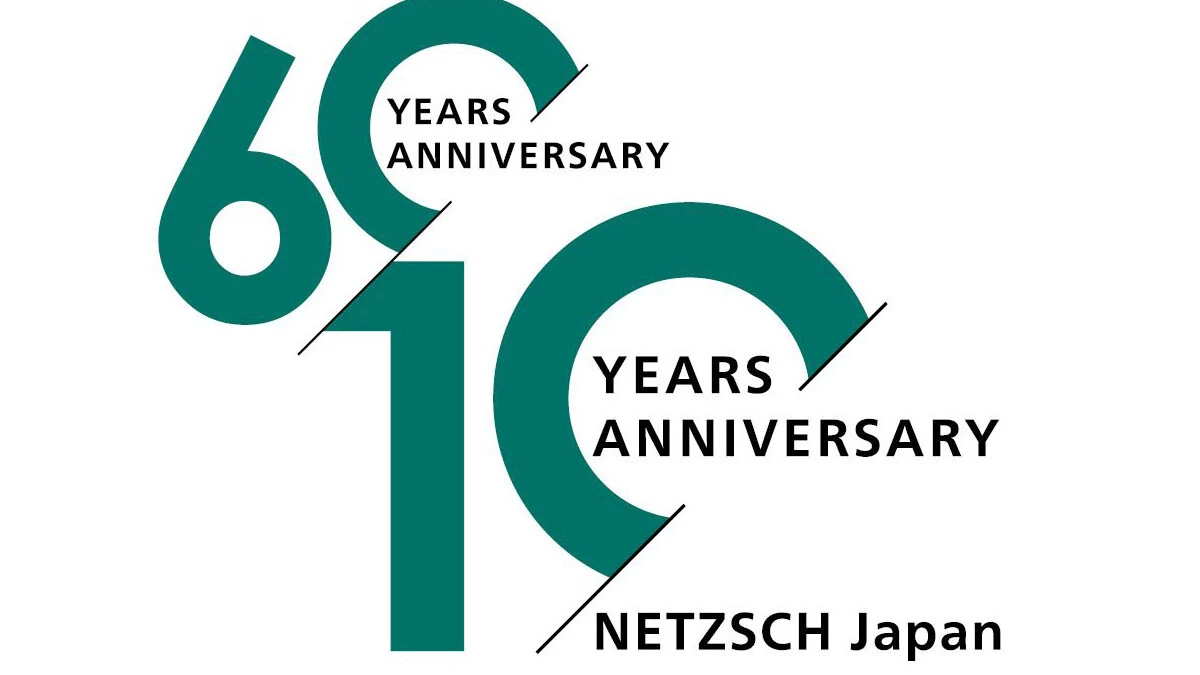 22.09.2022 by Aileen Sammler
60 Years of NETZSCH-Gerätebau: Thermoreflectance – The LFA Method for Thin Layers
The LFA method can typically be used on samples with a thickness of between 0.1 mm and 6 mm. However, with ever-advancing designs in electronic instruments and the associated demand for efficient thermal ma­nagement, it is more important than ever to achieve precise measurements of Thermal DiffusivityThermal diffusivity (a with the unit mm2/s) is a material-specific property for characterizing unsteady heat conduction. This value describes how quickly a material reacts to a change in temperature.thermal diffusivity, Thermal ConductivityThermal conductivity (λ with the unit W/(m•K)) describes the transport of energy – in the form of heat – through a body of mass as the result of a temperature gradient (see fig. 1). According to the second law of thermodynamics, heat always flows in the direction of the lower temperature.thermal conductivity, and transition Contact ResistanceAccording to the second law of thermodynamics, heat transfer between two systems always moves in the direction from higher to lower temperatures. The amount of thermal energy transferred by heat conduction, e.g., through a wall of a building, is influenced by the thermal resistances of the concrete wall and the insulation layer.contact resistance into the nanometer range. In this application area, materials range in thickness from 10 nm to 2 µm. They may take the form of phase change storage, thermoelectric thin films, light-emitting diodes, dielectric interface layers or even transparent conductive films.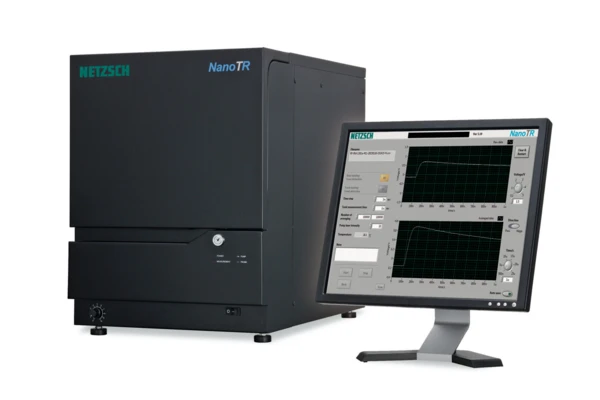 Did you know? NETZSCH Japan K.K. is celebrating its 10-year anniversary this year!
Our warmest congratulations to the entire Japanese team led by Yoshio Shinoda!
Our managing director at NETZSCH Japan, Mr. Shinoda, tells us more about PicoTR and NanoTR, sharing his experiences over the past years.
"In 2022, NETZSCH-Gerätebau GmbH is celebrating its 60th anniversary, but also the 10th anniversary of NETZSCH Japan! A double anniversary in one year, so to speak. 1999 marked the beginning of my work at NETZSCH Representative Office Tokyo. At that time, we employed only 3 people and had an annual order volume of about 100-200 million JPY. Today we have over 45 employees and are enjoying steadily growing sales figures.
In Japan, thermal analysis was already very well established 20 years ago. The door opener for NETZSCH to enter the Japanese market was the LFA 447 NanoFlash. This LFA had a great advantage over the competition in that measurements could be performed on thin samples quickly, thus meeting the needs of the market at the right time for electronic materials. However, as our company grew, we also encountered some application cases in the field of nanotechnology that we could not easily solve with our product portfolio at the time. Upon researching, we discovered PicoTherm Corporation, then a start-up of AIST (The National Institute of Advanced Industrial Science and Technology), which already had excellent devices for these applications called NanoTR/PicoTR. That was almost 10 years ago.
We immediately entered into initial negotiations for closer collaboration, which resulted in an exclusive representation of PicoTR products in 2014 and culminated in a merger in September 2020. Today, Time DomainA time domain analysis is based on changes in physical signals related to time. A time-domain graph shows how a signal changes over time. In the case of thermoreflectance or the laser flash method, the detector signal (voltage change) is recorded – at a minimum – over the time range between the energy input and the signal maximum (e.g., RF mode) or as a function of the expected heat diffusion time (e.g., FF mode).Time DomainThermoreflectanceThermoreflectance is a method for determining the thermal diffusivity and thermal conductivity of thin films with thicknesses in the nanometer range.Thermoreflectance (TDTR) products make a significant contribution to our sales volume.
The major advantage of NanoTR/PicoTR is the reliability of the technology, which was originally developed by NMIJ/AIST. It is the only commercial method for measuring ultrathin films whose excellence can be demonstrated by certified reference material and in accordance with the Japanese industry standard.
NanoTR/PicoTR can be the door opener to nanotechnology for NETZSCH!"

Yoshio Shinoda